Beyond the Definition: What is the European Accessibility Act?
Explore the European Accessibility Act in detail, uncovering its impact on disability rights, improving accessibility & enhancing inclusivity within Europe.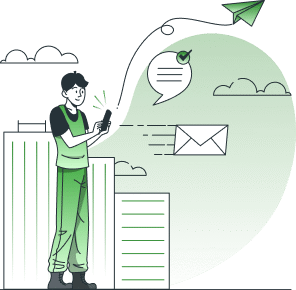 Join 2000+ tech leaders
A digest from our CEO on technology, talent and hard truth. Get it straight to your inbox every two weeks.
No SPAM. Unsubscribe anytime.
The European Accessibility Act (EAA) is a landmark directive that aims to improve accessibility in various areas of life for people with disabilities across the European Union. According to the European Disability Forum, 80 million Europeans live with a disability, and creating a more inclusive society is a top priority. Implemented on 28 June 2021, the EAA sets accessibility requirements for key products and services, addressing the IT industry, and ensuring that software development adheres to these standards.
"The European Accessibility Act is a milestone in the journey towards a more inclusive and accessible society, breaking down barriers for disabled people across the EU and giving them the tools and legal framework they need to reach their full potential." – Marianne Thyssen, EU Commissioner for Employment, Social Affairs, Skills, and Labour Mobility
What is the European Accessibility Act? Definition of European Accessibility Act
The European Accessibility Act is a directive established by the European Union to ensure that people with disabilities have equal access to products and services. Its primary objective is to provide a comprehensive and coherent framework that ensures greater accessibility for people with disabilities to widely-used products and services, such as computers, smartphones, e-books, and banking services among others.
ℹ️ Synonyms: European Disability Act, EU Accessibility Directive, Accessible Europe Act, Europe for All Act
How it Works
The European Accessibility Act works by setting specific accessibility requirements for the design and development of products and services in the EU market. These requirements apply to both public and private sectors, and organizations must conform to them to be compliant with the EAA. The key elements of the EAA are:
1. Advisory Committee: To guide and support the implementation of the EAA, an advisory committee comprising stakeholders, including people with disabilities, is established.
2. Accessibility Requirements: The EAA sets out the detailed accessibility requirements for products and services falling under its scope.
3. Harmonized Standards: European standardization organizations develop harmonized standards, reflecting the EAA accessibility requirements.
4. Presumption of Conformity: Organizations that follow the harmonized standards have a presumption of conformity with the EAA requirements.
5. Enforcement and Compliance: National governments are responsible for enforcing the EAA provisions and ensuring compliance.
Benefits of using European Accessibility Act
Improved access to products and services for people with disabilities, enhancing their rights, and promoting social inclusion.
Increased market opportunities for businesses that offer accessible products and services, reaching a broader audience and tapping into an estimated €100 billion accessible goods and services market.
Creation of a level playing field for businesses operating in the European market, as all organizations must adhere to the same accessibility standards.
Harmonization of accessibility requirements across the EU, reducing administrative burden, legal uncertainty, and fragmentation of the internal market.
Encouragement of innovation and development of new solutions that cater to the needs of people with disabilities, resulting in more inclusive technologies.
European Accessibility Act use cases
Some real-life examples of the European Accessibility Act in action include:
1. Smartphones: Manufacturers are now required to design and develop smartphones that are accessible to all users, including those with visual, hearing, motor, and cognitive disabilities.
2. E-books: With the EAA, e-book publishers must ensure their digital content is accessible to visually impaired users, which can be achieved through features like adjustable font size, alternative text for images, and compatible screen readers.
3. ATMs: The act mandates that banks provide accessible ATMs, enabling people with disabilities to conduct financial transactions independently.
4. Transportation: The EAA covers real-time travel information and booking services, ensuring equal access to transportation services for people with disabilities.
Best Practices
To effectively follow the European Accessibility Act guidelines, organizations should adopt a proactive and holistic approach to accessibility, involving various stakeholders during the entire product and service development process. This includes conducting user research, applying universal design principles, testing with a diverse group of users (including disabled users), and addressing accessibility issues promptly. Moreover, staying up-to-date with the latest accessibility standards and best practices can help organizations maintain compliance and ensure that their offerings continue to be inclusive and accessible to all.
Most recommended books about European Accessibility Act
1. "Accessibility for Everyone" by Laura Kalbag: This book provides a comprehensive guide to making websites accessible and effective for all users, including those with disabilities.
2. "Inclusive Design Patterns" by Heydon Pickering: This book presents practical design strategies and patterns for creating more inclusive web experiences, ensuring that products and services conform to the highest accessibility standards.
3. "Digital Accessibility as a Business Practice" by The Paciello Group: This resource assists businesses in understanding the importance of digital accessibility and how to successfully implement it as a standard practice.
Conclusion
The European Accessibility Act is a crucial step towards achieving an inclusive and accessible society for everyone, especially for the 80 million Europeans with disabilities. The act ensures equal access to essential products and services, fostering innovation and enabling businesses to tap into the growing accessible goods and services market. By adhering to the EAA guidelines and adopting best practices for accessibility, organizations can contribute to a more inclusive world and reap the benefits of a more diverse user base.
Tags: accessibility, disability rights, european union, guidelines, implementation.