Defining the Agile Dream Team: What is the Role of a Product Owner?
Dive into the world of Agile methodology. Explore the pivotal role of a Product Owner in an Agile team, their responsibilities, and how they drive project success.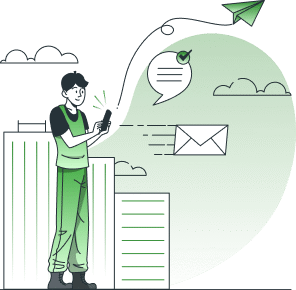 Join 2000+ tech leaders
A digest from our CEO on technology, talent and hard truth. Get it straight to your inbox every two weeks.
No SPAM. Unsubscribe anytime.
Product Owners are essential figures within the IT industry and software development sector. They play a crucial role in ensuring that a project's vision is appropriately translated into concrete requirements and features. With product management becoming more critical in today's competitive marketplace, having a Product Owner on your team can increase a project's success rate by 74%. Furthermore, studies show that organizations employing the Scrum framework, which is built around the role of the Product Owner, are 62% more successful than those relying solely on project managers.
"The role of the product owner is more important than ever because the speed of competition is so much faster. You have to have a lot of discipline about your vision."" – Steve Jobs
What is a Product Owner Definition of Product owner (Scrum)
A Product Owner is an individual responsible for defining, prioritizing, and managing a product's backlog to ensure smooth progression through the development process. Serving as the primary liaison between stakeholders and development teams, Product Owners act as the voice of the customer, ensuring that the product meets the users' needs and business goals. They work closely with their team, including developers and Scrum Masters, to facilitate communication, establish priorities and provide feedback on project progress.
ℹ️ Synonyms: Scrum Master, Agile Coach, Project Manager, Business Analyst, Product Manager.
How it Works
The Product Owner operates in an interdisciplinary environment, combining aspects of business, technology, and user experience. The key responsibilities of a Product Owner include:
Defining Product Vision
The Product Owner establishes the overall product vision, aligning it with the company's strategic goals and the needs of the users.
Creating and Managing the Product Backlog
The Product Owner is responsible for creating a prioritized list of features, improvements, and technical debt items, known as the product backlog. They ensure that the backlog items are well-defined, clear, and prioritized according to their value and dependencies.
Collaborating with Team Members
Product Owners collaborate closely with team members, including developers, UX designers, and Scrum Masters, to clarify requirements, provide feedback, and help the team understand the product's goals.
Stakeholder Management
The Product Owner communicates with stakeholders to ensure that their expectations are met, manages conflicting demands, and obtains buy-in for product decisions.
Benefits of using Product Owner
Better alignment of product vision with user needs and business goals, resulting in a product that delivers greater value to the users and organization.
Improved communication between stakeholders and development teams, leading to fewer misunderstandings, reduced development time and less rework.
Increased focus on prioritization, ensuring that resources are allocated effectively and that high-impact tasks are addressed first.
Enhanced collaboration and decision-making, as the Product Owner facilitates timely and informed decisions on product features, ensuring a consistent approach to product development.
Faster time to market, as agile methodologies employed by the Product Owner enable faster, incremental delivery of product features and improvements.
Product Owner use cases
Product Owners can be found in various industries and settings, such as software development, e-commerce, healthcare, finance, and marketing. Some common use cases for Product Owners include:
New Product Development
Product Owners initiate, plan and drive the development of new products, ensuring they meet user needs and align with the organization's strategic goals.
Product Improvement
If an existing product needs modification or enhancement, the Product Owner works on identifying areas for improvement, prioritizing issues and ensuring that improvement plans are executed.
Digital Transformation
In digital transformation initiatives, the Product Owner leads the effort to develop digital solutions that meet the company's objectives and users' expectations.
Best Practices
To maximize the effectiveness of a Product Owner, consider implementing the following best practices: maintain a comprehensive and well-organized product backlog, prioritize backlog items based on their value and impact, foster open communication between stakeholders and development teams, establish and maintain stakeholder trust, continuously learn and adapt to changing demands, and strive for product excellence through regular feedback and continuous improvement.
Most recommended books about Product Owner
1. User Story Mapping: Discover the Whole Story, Build the Right Product by Jeff Patton and Peter Economy
2. The Product Owner's Manual: The Complete Guide to Agile Product Ownership by Chris Brenchley and Steve Henton
3. Agile Estimating and Planning by Mike Cohn
4. Escaping the Build Trap: How Effective Product Management Creates Real Value by Melissa Perri
5. Product Mastery: From Good to Great Product Ownership by Geoff Watts
Conclusion
In conclusion, a Product Owner plays a critical role in the IT industry and software development, acting as the driving force behind product creation and improvement. By effectively communicating user and business needs, collaborating with team members, and managing stakeholder expectations, the Product Owner ensures that projects are delivered successfully, providing value to both customers and organizations. Implementing the role of a Product Owner in your team can be a game-changer for successfully navigating through today's competitive marketplace.
Tags: agile, collaboration, dream team, innovation, leadership.