Ukraine's Army and Illegal Face-Scanning AI from ClearView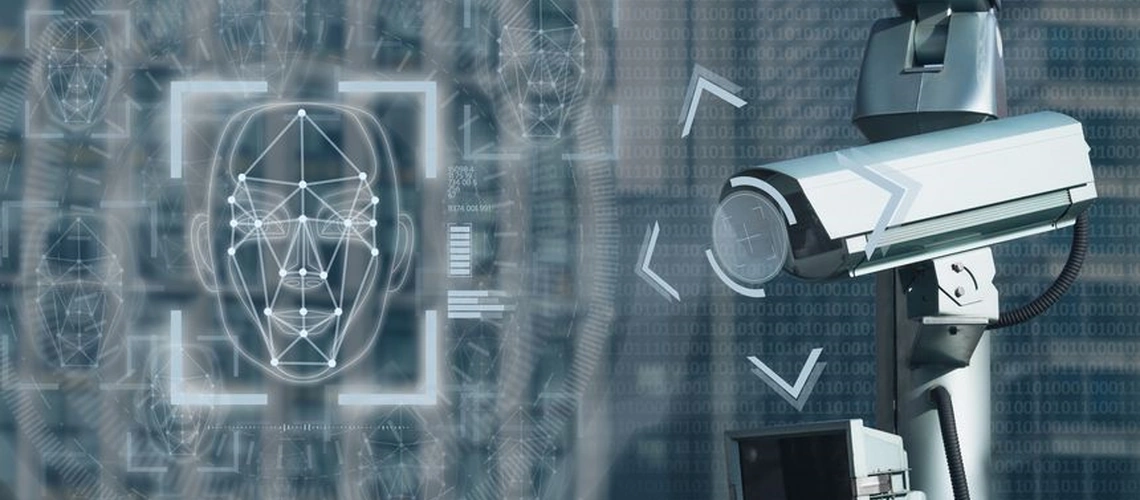 Explore the controversial use of ClearView's AI in Ukraine's military operations. Discover how this face-scanning technology is impacting privacy rights and raising legal concerns.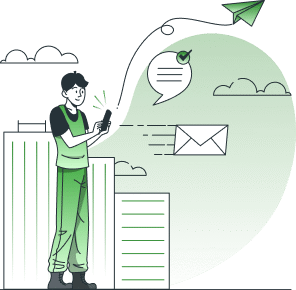 Join 2000+ tech leaders
A digest from our CEO on technology, talent and hard truth. Get it straight to your inbox every two weeks.
No SPAM. Unsubscribe anytime.
Facebook, YouTube, LinkedIn, and Twitter refuse to work with the American startup Clearview AI. The company collects millions of photos from social networks without permission and uses them for face recognition. Reuters reports that the startup has offered its technology to Ukraine during the war for free,. Let's explore how it will help the military and why it is dangerous.
Key Facts
The Ministry of Defense of Ukraine has started using facial recognition technology from the American startup Clearview AI for free.
It has access to a database of 10 billion photos. The company has collected about 2 billion photos from the Russian social network VKontakte.
Potential uses for Clearview AI include identifying Russian military personnel, identifying the dead, and verifying people at checkpoints.
The Ministry of Defense did not respond to questions about the use of Clearview AI from Reuters and Forbes Ukraine. In an interview with Techcrunch on March 15, Digital Transformation Minister Mykhailo Fedorov confirmed that Ukraine is working with the company, but said that "these projects are at a very early stage".
How Clearview AI Works
The world first heard about the Clearview AI startup from a New York Times investigation in 2020. The unknown company, founded by Australian developer Hoan Ton-That (34), and American politician Richard Schwartz (63), created facial recognition technology used by police in the United States.
To identify someone, the Clearview AI algorithm compares their image with pictures in a database containing more than 10 billion photos. The startup claims that its database is the largest in the world and it collects all this data from public sources such as media, photo banks, and social networks.
Hoang Ton-That said in an interview with CBS News that the recognition accuracy is 99.6%. Independent researchers from NIST have also confirmed this.
Law enforcement agencies use Clearview AI software to identify criminals in the United States. But in 2020, BuzzFeed News learned about the company's plans to expand to 22 international markets, including Ukraine.
To convince people that the technology is safe, Ton-That often talks about how it helps law enforcement find criminals quickly. The Indiana State Police solved a case in just 20 minutes using Clearview AI, he told The New York Times. According to the company's website, the software has also helped identify members of an international drug smuggling network.
Hoan Ton-That said that Clearview AI had about 600 law enforcement clients in 2020. It is yet to be determined who pays for the service, as the company provides 30 days of free access. A year-long license for one user cost $2000 in 2020. The Chicago Police Department, one of the largest in the United States, pays about $50,000 for a two-year contract with the company. Only 30 officers in the department have exclusive access to the technology.
Among the company's investors is Peter Thiel, Facebook's first investor and founder of Palantir which develops data analysis software for intelligence agencies. Thiel invested $200,000 in the company, which he later converted into a stake in the startup. The total invested in the company, according to Crunchbase, is $38.6 million. The company's valuation reached $130 million after 2021.
How Clearview AI helps Ukrainians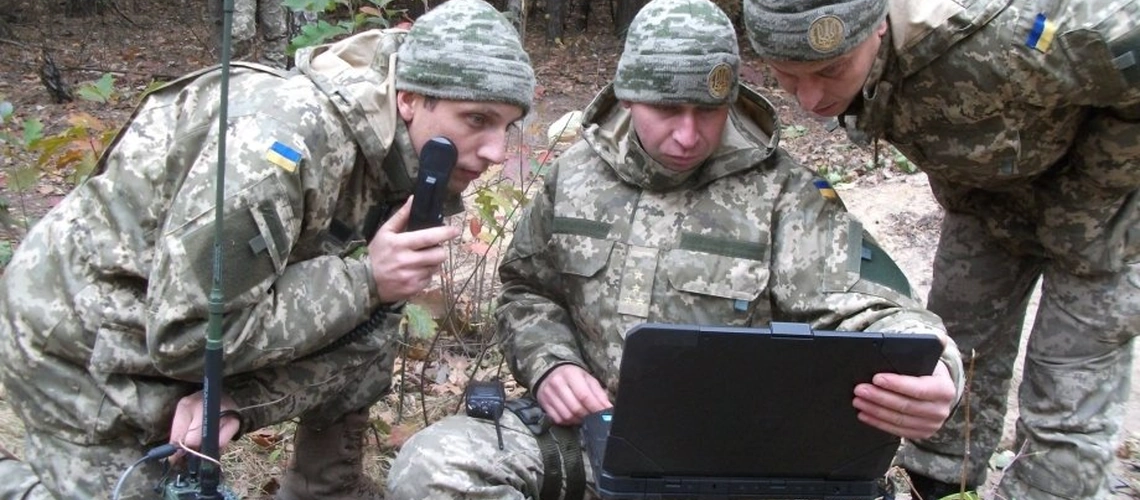 In an interview with Techcrunch, Fedorov said that the uses of Clearview AI wouldn't be publicly disclosed. The exception is the use of technology by the Ministry of Internal Affairs to identify Russian soldiers who were killed or captured in Ukraine. Other possibilities, he said, include verifying people crossing Ukrainian checkpoints and searching for missing persons.
In a letter to the Ukrainian government, Hoan Ton-That also said that the technology could be used "to reunite refugees separated from their families, recognize Russian military personnel, and debunk false posts about the war on social media." However, he did not explain how the Clearview tool would do this.
Why the Company is Criticized
Digital security experts are concerned about Clearview AI's interest in the Ukrainian market. "This is grotesque. This is going to be a deadly mistake." tweeted Albert Fox Cahn, a surveillance technology expert.
"When police makes mistakes we see innocent people wrongly arrested. When military face scans are wrong, civilians will get killed."
Ton-That's responded to this argument in an interview with Reutars: "Clearview AI should never be used as the sole source of identification." The startup's founder says he would not want his technology to contradict the Geneva Conventions, which define standards of behavior during war. Before using the technology, Ukrainian officials must enter the case number and the reason for the search to avoid violations.
Another problem is the way Clearview AI collects data: "The international community believes that the company's collection of information is illegal," stated Jack Poulson, executive director of Tech Inquiry, a nonprofit organization that analyzes data.
In some countries, including the United Kingdom, Canada, France, Italy, and Australia, the company has been accused of violating data protection and privacy rules and asked to delete photos related to citizens.
In March this year, Italy fined the company €20 million, and in November 2021, the UK fined it £17 million. According to the European regulators, Clearview AI processes personal, biometric, and geolocation data illegally and without a proper legal basis.
Clearview also Violates the GDPR rules:
the company does not properly inform users about what it is doing with their photos.
user data is used for purposes other than those for which it was published on the Internet.
data storage rules are violated.
The startup's response to these accusations is the same for everyone: Clearview AI does not do business in these countries, has no customers there, and collects only the information that is publicly available on the Internet.
Clearview AI calls itself the "Google of face search", hinting that it has the same rules for information as Google. However, tech giants disagree with Hoan Ton-That and ask him not to use their data. In particular, Google, YouTube, Venmo, LinkedIn, Twitter, and Meta have publicly stated this.
"YouTube's terms of use prohibit the collection of data that can be used to identify individuals," said Alex Joseph, a spokesperson for the company.
Clearview AI's Interest in Ukraine
Public statements on the Ukrainian market may be an advertisement for the service in the region: "If you think about it, would the Ukrainian military want the Russian government to know that they are using Clearview AI?" wrote Ryan Mack on Twitter, a reporter for the NY Times.
"Clearview executives are trying to inflate the ways the technology can be used to make it popular," Poulson added. He also says that other companies which developed technology for the military during the war became interested in the Eastern European market, including Peter Thiel's Palantir and Anduril, a military automation company. Palantir's shares jumped 7% when a US investment bank said the war in Ukraine could accelerate the use of the technology.
Anduril's founder Palmer Luckey even met with Ukrainian President Volodymyr Zelenskyy but could not confirm or deny whether Ukraine was using his technology: "Zelenskyy reached out to us before other world leaders did, back when people didn't believe in the use of autonomy in warfare," Luckey told Wired. "He and a few others saw the future and realized that autonomy would be an important part of deterring conflict."
This article was originally published in the Ukrainian language by Darina Antonyuk on Forbes.ua.
Tags: ai, army, clearview, face-scanning, human rights.