Managing a Remote Recruiting Team: Tools and Techniques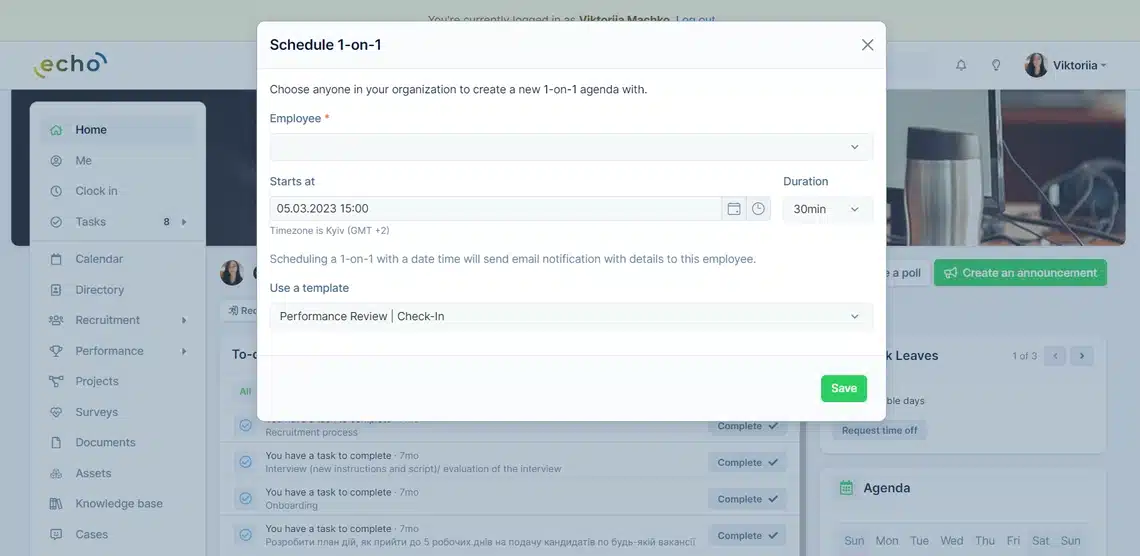 Discover effective strategies for leading a remote recruiting team. Dive into top tools and techniques that enhance communication, productivity, and team cohesion in a virtual workspace.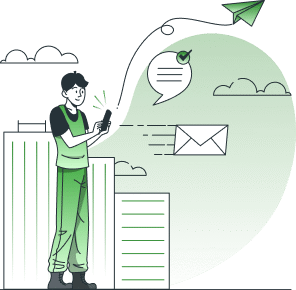 Join 2000+ tech leaders
A digest from our CEO on technology, talent and hard truth. Get it straight to your inbox every two weeks.
No SPAM. Unsubscribe anytime.
At Echo, we understand that managing a remote recruiting team can be a challenge.
That's why we'd like to share the management experience that allows us to effectively manage a team of recruiters and ensure they do their job well.
Processes and training
One of the essential steps to effectively manage the remote team at Echo was creating a virtual knowledge base using the PeopleForce and Google Workspace products (Docs, Sheets, Slides).
Having described all the existing recruitment processes in the company, we created a document in the form of instructions with clearly established rules – Echo: Recruitment Policies and Procedures. In addition to the description and basic guidelines, we collected links to the necessary templates for communication with candidates and the team. We've also created special video instructions on how to use the ATS (Applicant Tracking System) and other software we need.
The creation of this policy allowed us to standardize the work of all recruiters. It reduced the need for manager intervention in the process and simplified the quality control function in a remote mode.
Importantly, we keep it up to date as processes change. Therefore, up-to-date information about changes in the work is always available to every employee of the remote team.
Feedback and communication
According to the results of our ESAT survey, feedback is the embodiment of Echo for many employees in the company. And it's true because we provide consistent feedback to every employee.
To keep the feedback stable and for the recruiting team, the company has organized several types of meetings:
Weekly meeting is a meetup with the recruiters, their direct manager (team leader) and the hiring manager. This meeting allows the team to discuss the previous week's results, present process changes, and plan the new week. Also, each participant can ask questions and make suggestions and ideas to improve the quality of work. A weekly team meeting with the entire team for remote workers gives a sense of team cohesion as if everyone is on the same page. As for the team manager, they can make sure their team members are moving in the right direction.
Regular 1-on-1 meetings between the recruiter and the team leader. Duration is no longer than 30 minutes. These meetings are essential for a better assessment of individual performance, providing detailed feedback, answering the recruiter's questions, and discussing future work prospects.
Such meetings help recruiters to be in constant contact with their manager, not to fall out of the work processes and get a clear understanding of their responsibilities and expectations from him. For the manager, it's a great way to prevent stress from the excessive flow of messages and repetitive questions in chats.
In addition to the above, we use Slack for instant messaging to ask any questions, share helpful information, and even have a little fun by exchanging profession-related memes and current news.
Motivation and goals
Another crucial factor in managing a remote recruiting team is ensuring everyone is motivated and productive.
To do this, we use OKR goal setting. We set goals for six months. Every month the manager with the subordinate recruiter hold individual Check-In meetings to evaluate the results, adjust actions and set up new sub-goals.
Thanks to this process, employees are actively involved in the company goals achievment and team development, even if everyone works remotely.
Wrap up
As you noticed, communication is a large part of the workflow in the management of the remote recruitment team at Echo. We believe it gives a sense of a person's presence in the team and engagement in company life.
By setting clear expectations, communicating effectively, and staying organized, we keep our remote recruiting team running smoothly and efficiently.
Tags: collaboration, communication, efficiency, management, productivity.