Free Agile Project Management Tools for Your Scrum Team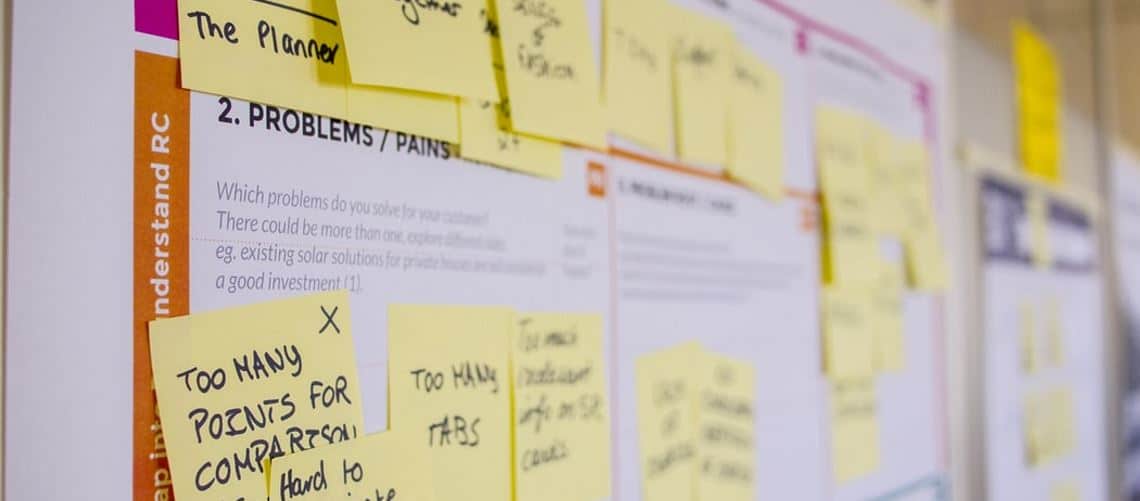 Boost your Scrum Team's efficiency with our list of free Agile Project Management Tools. Find the best solutions to streamline your workflow and enhance productivity today.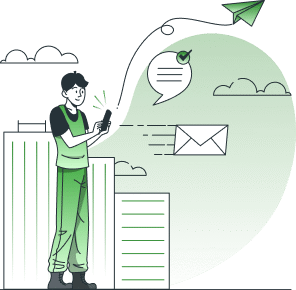 Join 2000+ tech leaders
A digest from our CEO on technology, talent and hard truth. Get it straight to your inbox every two weeks.
No SPAM. Unsubscribe anytime.
Agile project management has become increasingly popular in recent years, especially among software development teams that value flexibility, adaptability, and continuous improvement.
"Good project management is the art of making problems so interesting and their solutions so constructive that everyone wants to get to work and deal with them." — Paul Hawken
Scrum, a popular agile framework, is designed to help teams break down complex projects into manageable sprints, enabling them to deliver high-quality products more quickly and efficiently. To help your team succeed with Scrum, a variety of tools are available to facilitate planning, tracking, and collaboration.
In this article, we will explore some of the best free agile project management tools.
1. Trello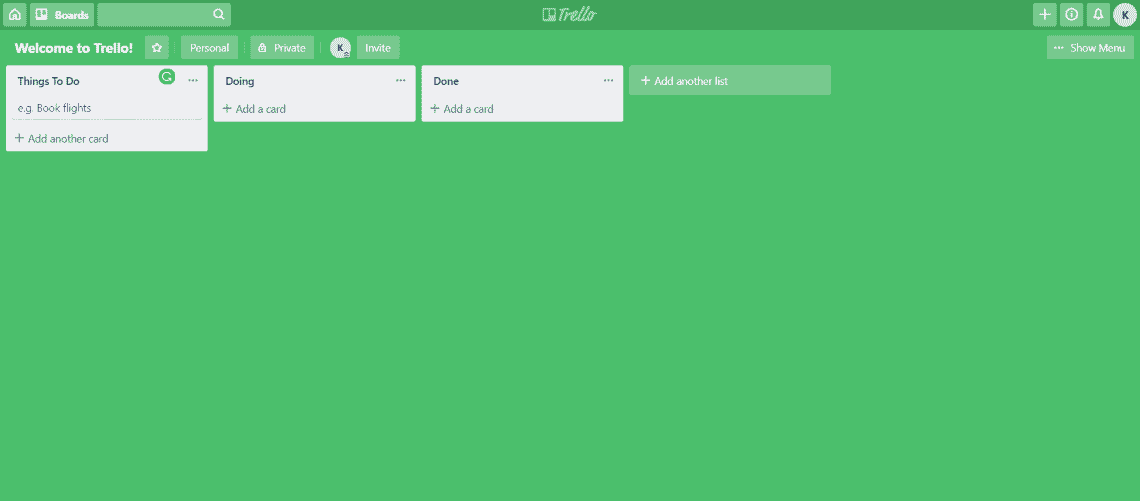 Trello, an uber-popular digital project management powerhouse, dazzles with its abundance of teamwork-boosting and task-handling aspects. Breeze through task progress assessments using Trello, while effortlessly merging with other cool applications like Google Drive or Dropbox, and syncing across a plethora of gadgets. With Trello, every project type and agile team dimension is in for a treat!
2. iceScrum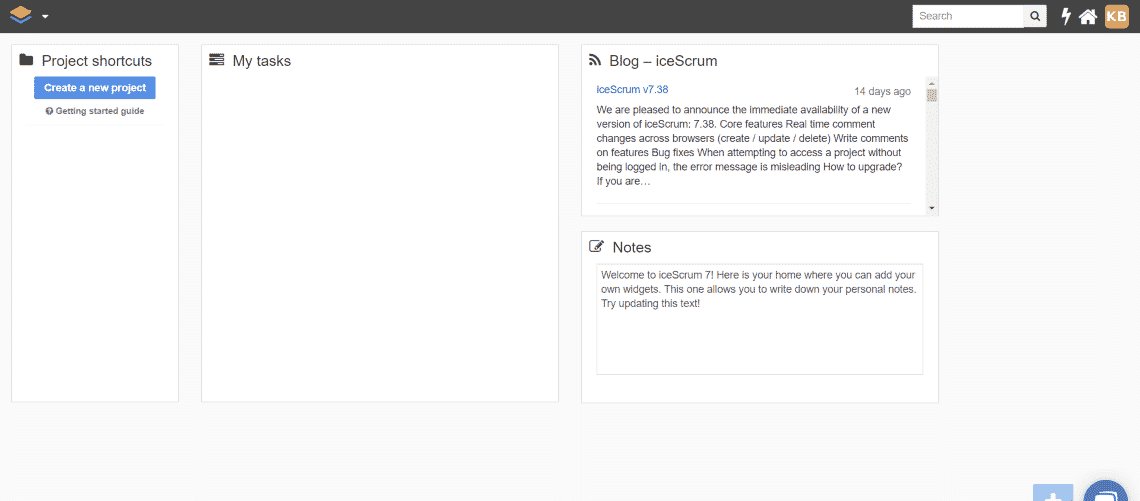 iceScrum delivers fantastic analytical instruments, enabling the utilization of bespoke and nimble metrics! Effortless organization and strategizing with iceScrum. Exceptional task administration resources make it incredibly suitable for large group project management endeavors.
3. ScrumDo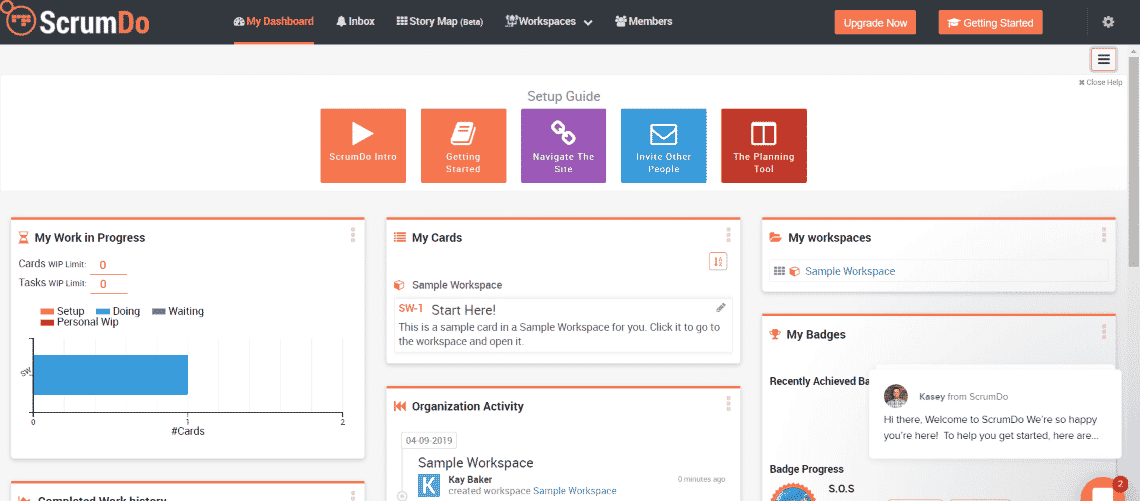 ScrumDo claims to be a safe and reliable tool for both organization-level and team-level planning. This tool is suitable for big teams and long-term complex projects. It shows the dependency between tasks and teams and allows to manage risks. ScrumDo also offers effective project management reporting tools for analysis and analytics, which helps to quickly and efficiently change and adjust plans and goals.
4. Yodiz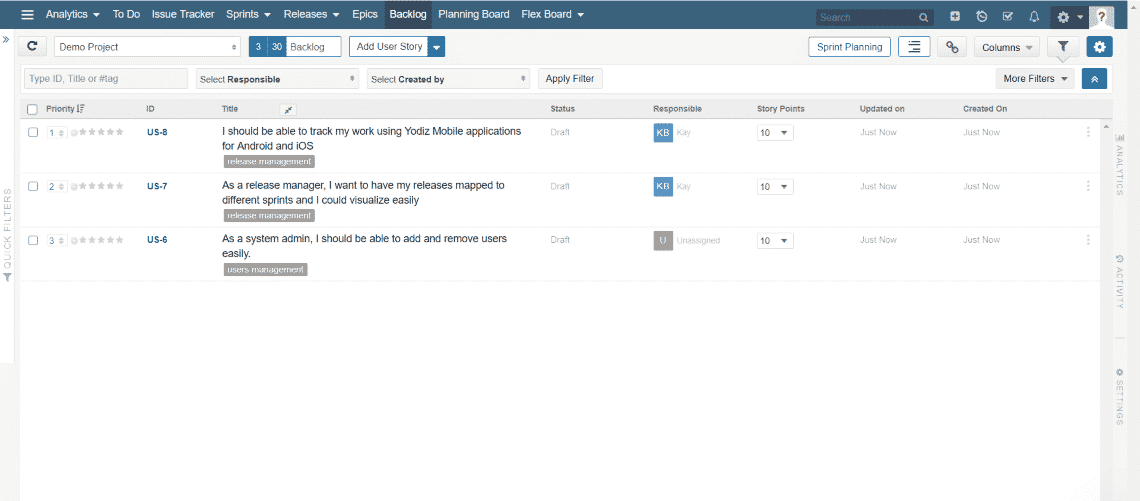 Yodiz offers its clients two products ‒ issue tracker and agile management tool. The former has a simplified design and limited functions but is perfect for issue tracking in small teams. The latter includes task and release management tools, analysis, and collaboration. Thus online project tool from Yodiz can be used for any project by any company or team, regardless of the size.
5. ScrumDesk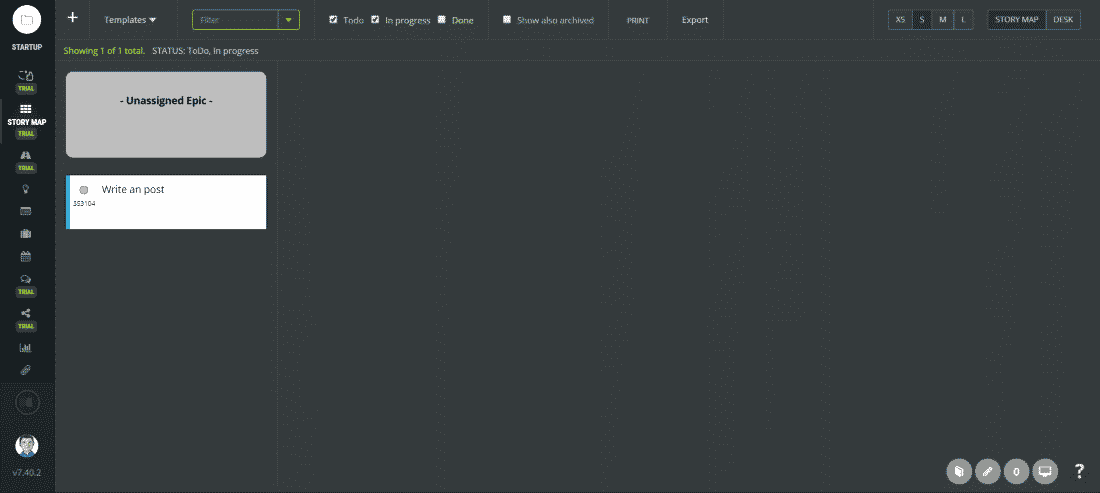 ScrumDesk offers great collaboration options. One can set customized rights and permissions for each person in the team. It is also integrated with Jira, Slack, and Google Drive. The only drawback is that ScrumDesk is free for up to 4 users, so if your team is bigger, it would be necessary to buy the full version.
6. Kanbanchi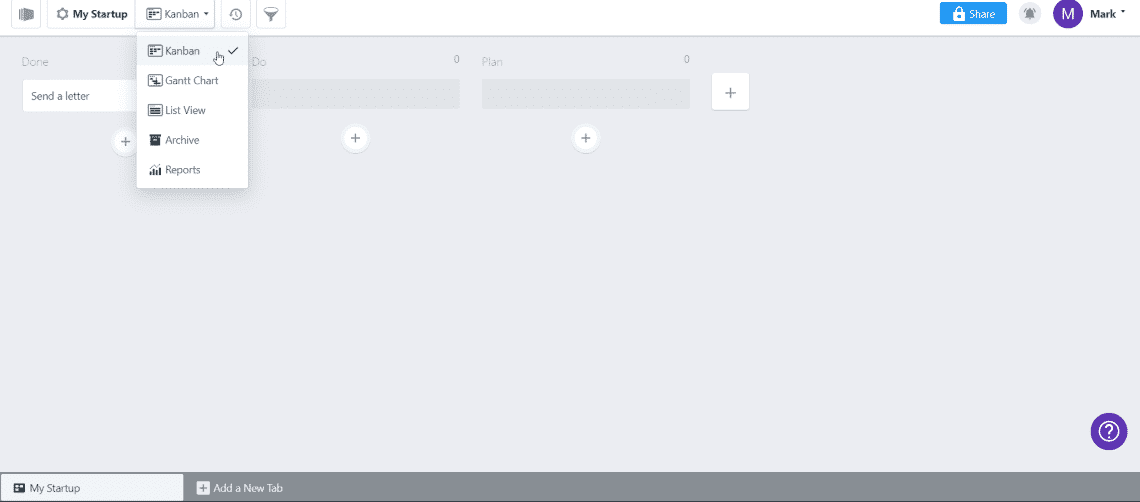 Kanbanchi offers a free trial and three paid plans for its tool. The main advantages of this project management tools are easy integration with Google and perfectly designed task board. The option of real-time collaboration and time tracker helps watch the progress and interim results.
Note: After your trial is over, you can still use all features, but will be limited to 10 cards.
7. VivifyScrum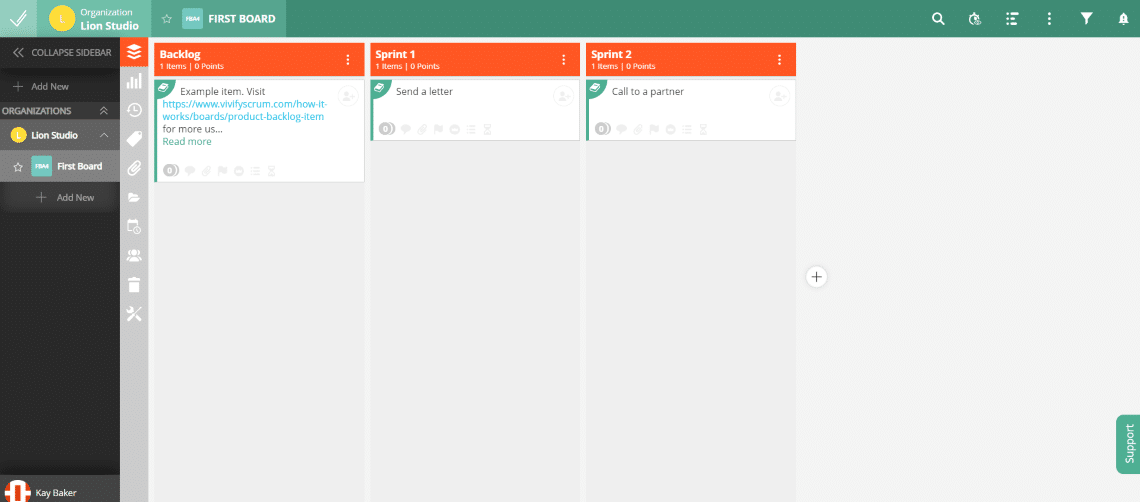 Vivify offers not only an efficient tool for team and project management but free Scrum training as well. The feature of invoicing is also included, so bills and payments can be managed through VivifyScrum as well. This tool is suitable for companies of different sizes ‒ from small teams to big corporations.
Note: 7-day free trial period.
8. KanbanTool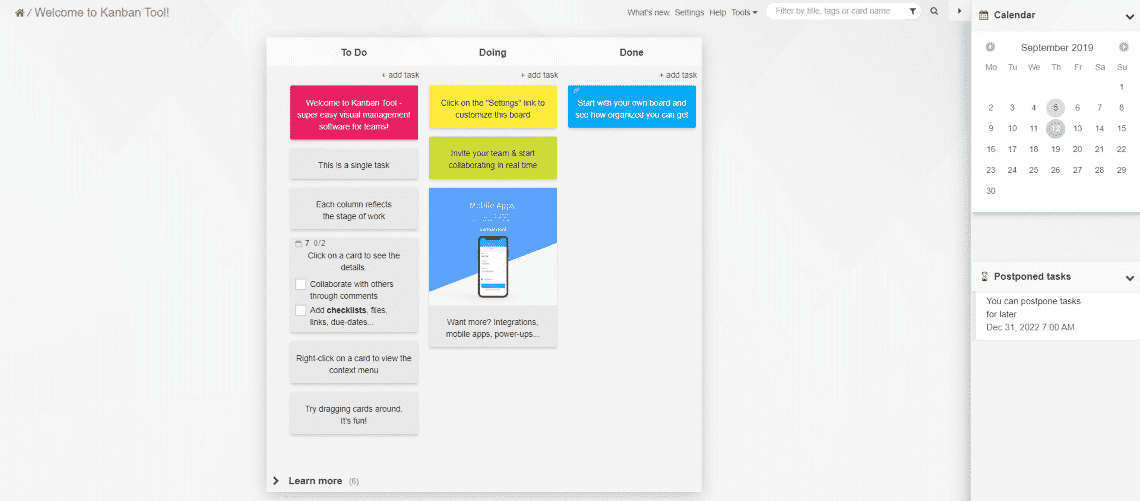 Perfect for real-time collaboration, KanbanTool allows its users quickly and effectively communicate and react to all the changes. Analytic tools visualize all the results and help KanbanTool users monitor tasks and project progress more efficiently. A great choice if your team was searching for a free kanban app.
Note: Each plan starts with a 14-day free trial that allows you and your team to test all the features.
9. Zoho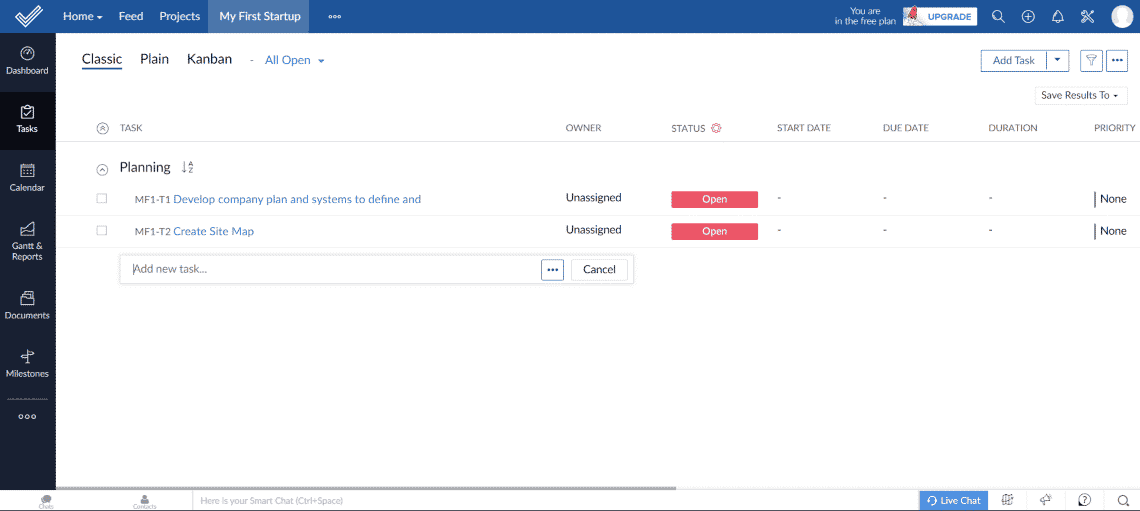 Zoho is adjustable and customizable, so it is suitable for teams with any management style and any level of collaboration. This tool offers forums and feeds for easy cooperation with not only the employees but also with outside vendors and consultants. Online task tracking system allows to change and improve the workflow in real-time.
10. Asana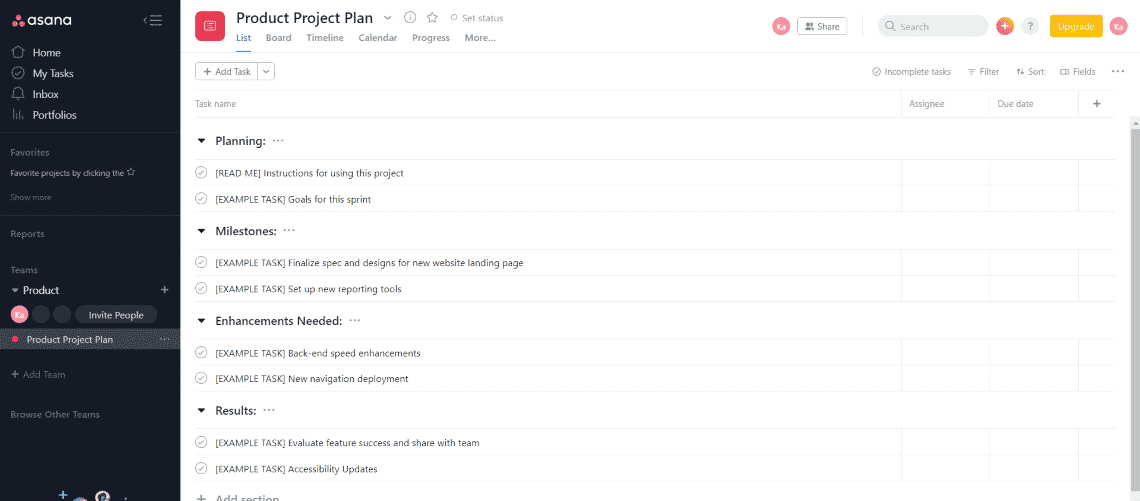 Asana makes agile project management simple by offering its users broad team collaboration and product planning options. With this tool, one can control product launch, product feedback, and product roadmap. More than 100 available integrations and mobile version make Asana great all-in-one pm tool option.
11. Taiga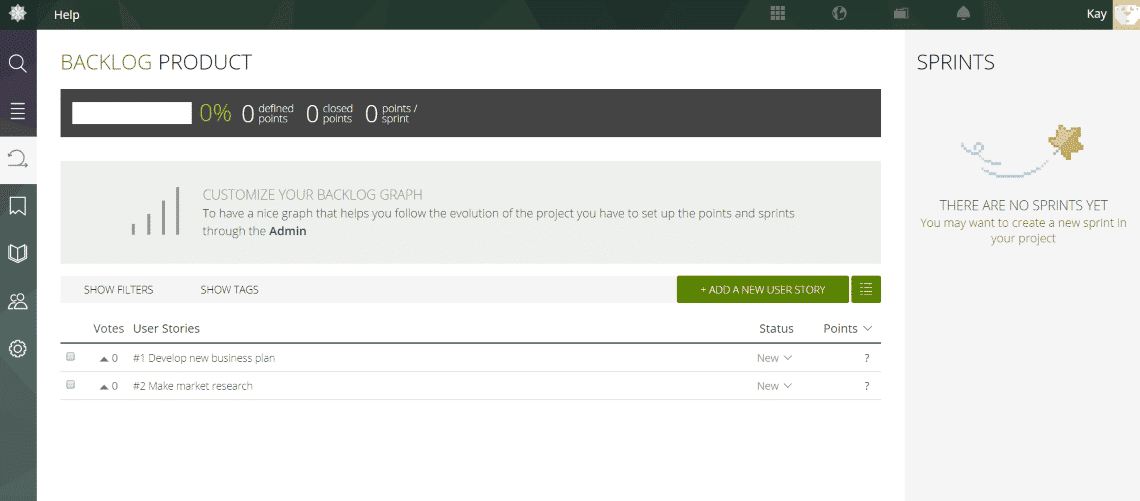 This award-winning project management tool is simple and nicely designed. It offers users the options of Kanban, Epics, and Scrum methodologies. Taiga is easy to use. It includes gamification for teams, social management, and opportunity for seamless integration with other apps. Another useful feature is the opportunity to create wiki pages in order to save all of your project's documentation. Also, this tool has its own community, so if you face any challenges or have any questions, you will quickly get help.
12. AgileCRM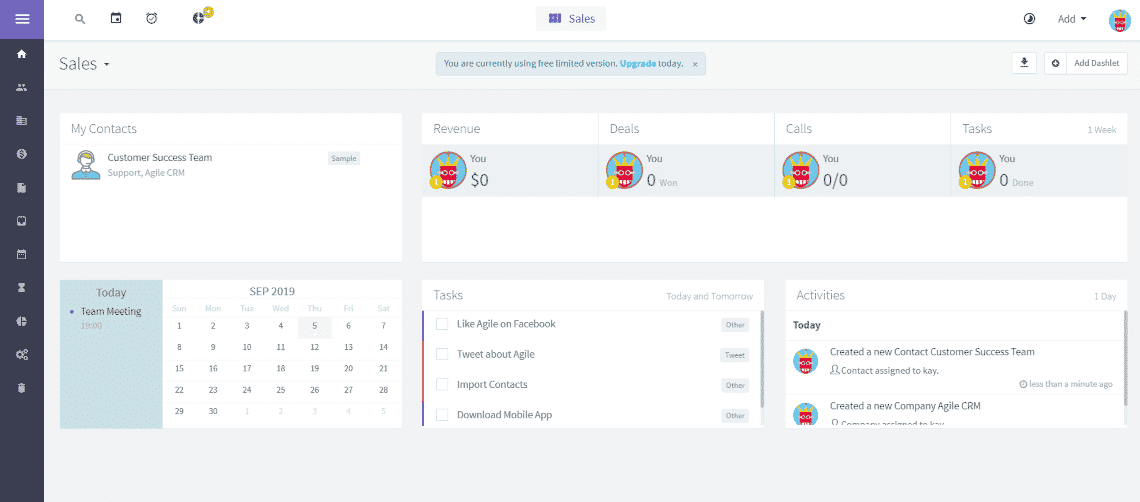 This software includes task tracking Marketing, Sales, and Service tools. Countless integrations include social media, financial tools, telephony integration and many more. It helps to tie all the company's activity in one software and thus plan and manage agile it projects easier.
13. GoodDay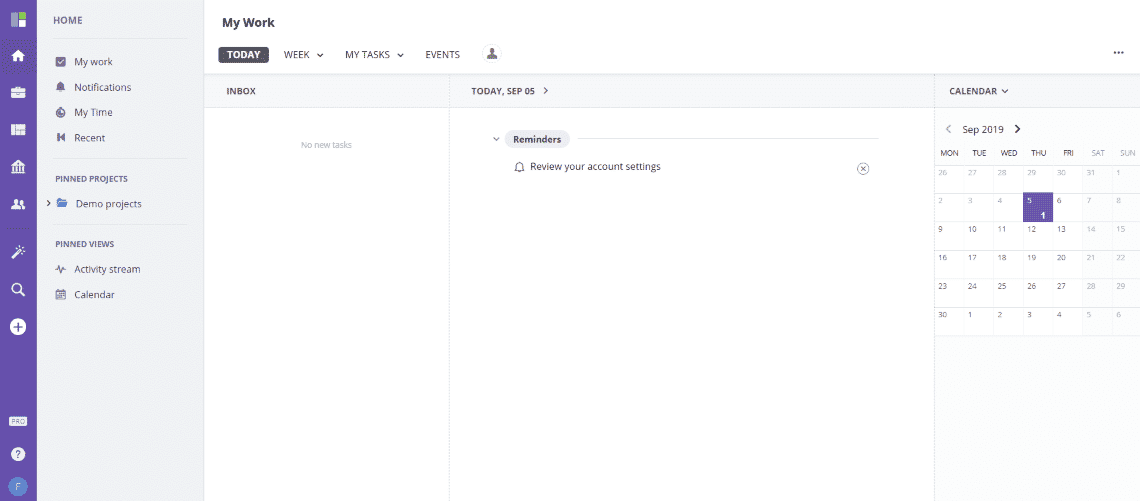 GoodDay ties goals, strategy, and tasks in one place. It lets analyze and plan the development of the business quicker. It's a project and task management tool with rich collaboration options and convenient time tracking features. GoodDay is perfect for the teams of any size. Moreover, it has a lot of customizing options that help visualize and personalize this tool according to the needs of anyone.
14. Hygger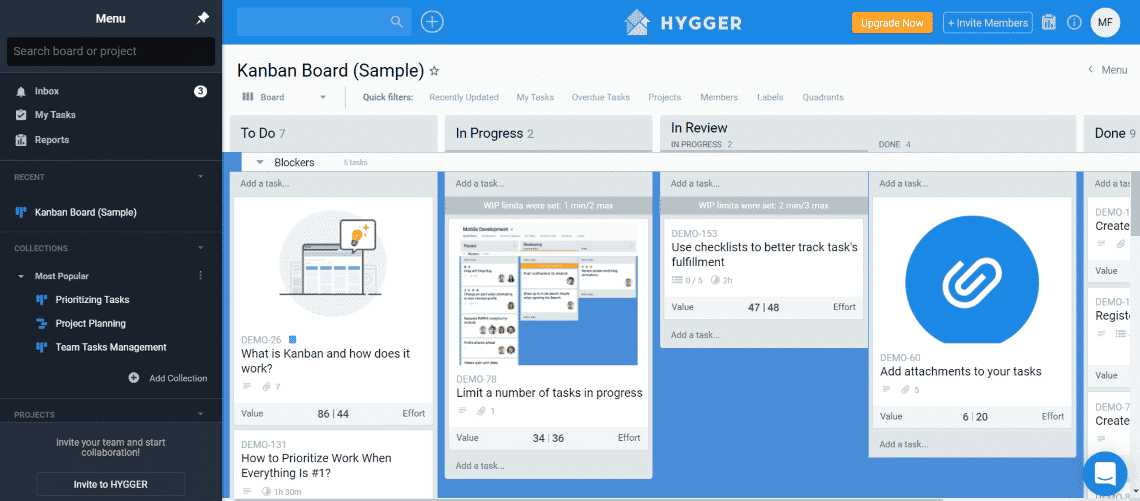 Hygger is an innovative project management tool that caters to the needs of both individuals and teams with its robust and intuitive features. With a seamless user experience and a plethora of functionalities, it empowers project managers and their teams to collaborate, plan, execute and track their projects with ease and efficiency. From backlog management to sprint planning, from prioritization to progress tracking, Hygger is a versatile platform that enables its users to visualize, organize, and optimize their workflows for optimal results.
15. OpenProject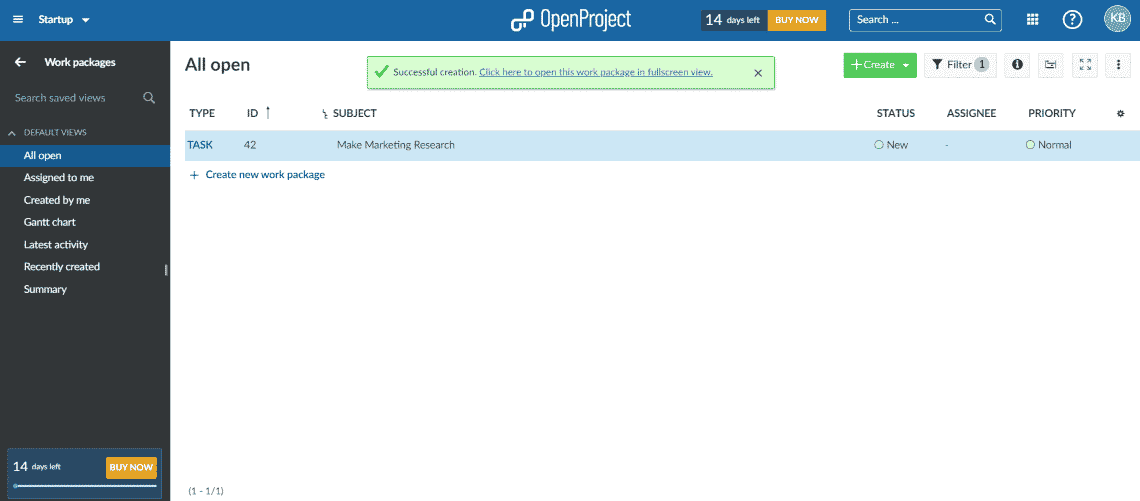 OpenProject includes great tools for planning and managing the product. It supports both Scrum and Kanban methodologies. Another interesting feature is a bug tracker, which would be important for quality assurance teams. The Premium version of the tool offers users even more customizing and personalizing options.
16. Wrike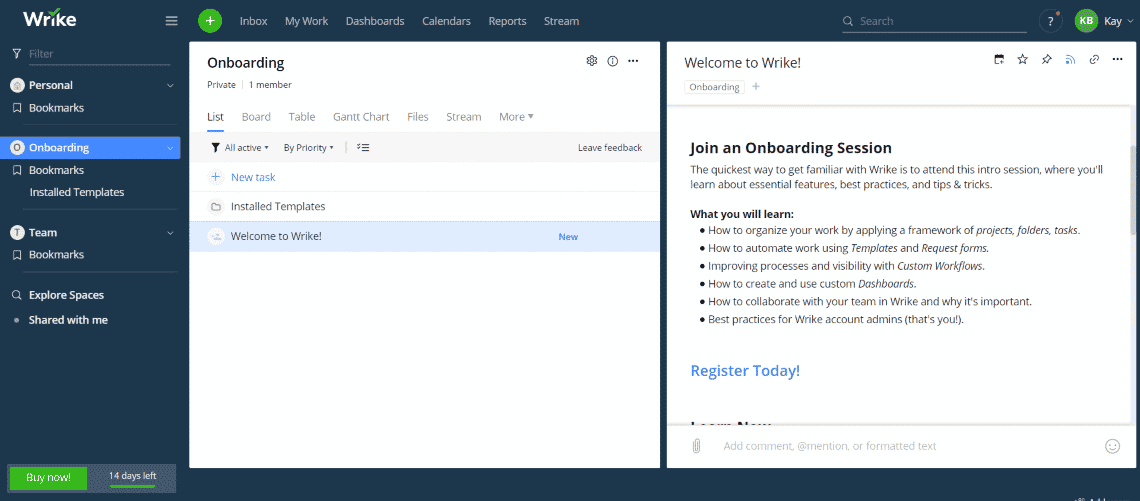 Scalable and time-saving, Wrike includes all the necessary features for creating, planning, reporting, cooperating, and analyzing the project. Using it increases the productivity and efficiency of any team. Wrike lets your team use resources and time more effectively.
17. nTask
nTask is an organizing tool not only for companies and businesses. It also works as a personal task management system. It allows combining goals, tasks, meetings, and projects in one simple and convenient task-board. Collaboration via comments, activity logs, and customizable notifications are also available.
Note: Free for teams with upto 5 people.
18. ClickUp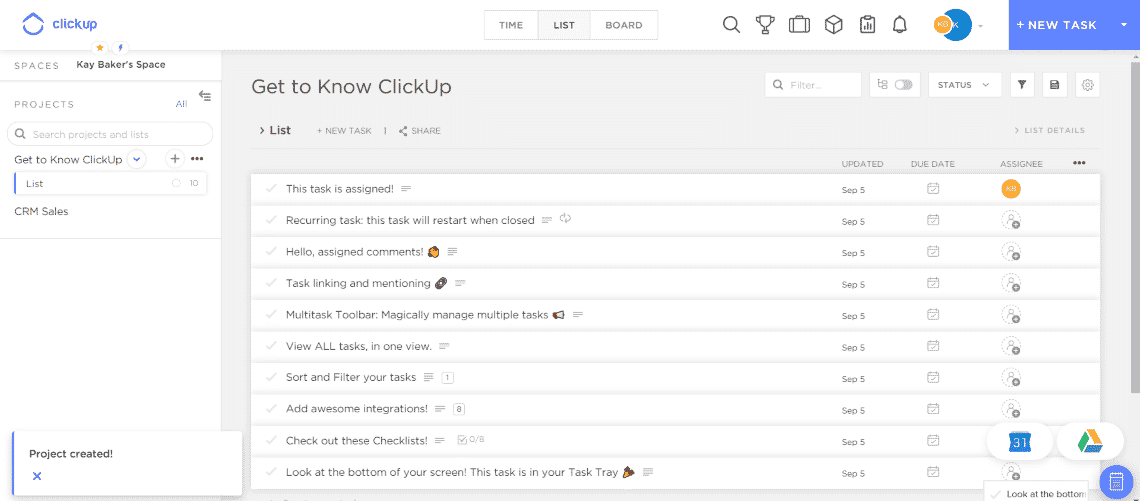 ClickUp is simply designed task management, time management, and agile process management tool. It can be easily and fully adjusted for the needs of each team. Other benefits of ClickUp include numerous reporting and collaboration tools. And the possibility of integration with different apps and accessibility on various devices and platforms as well.
19. Proggio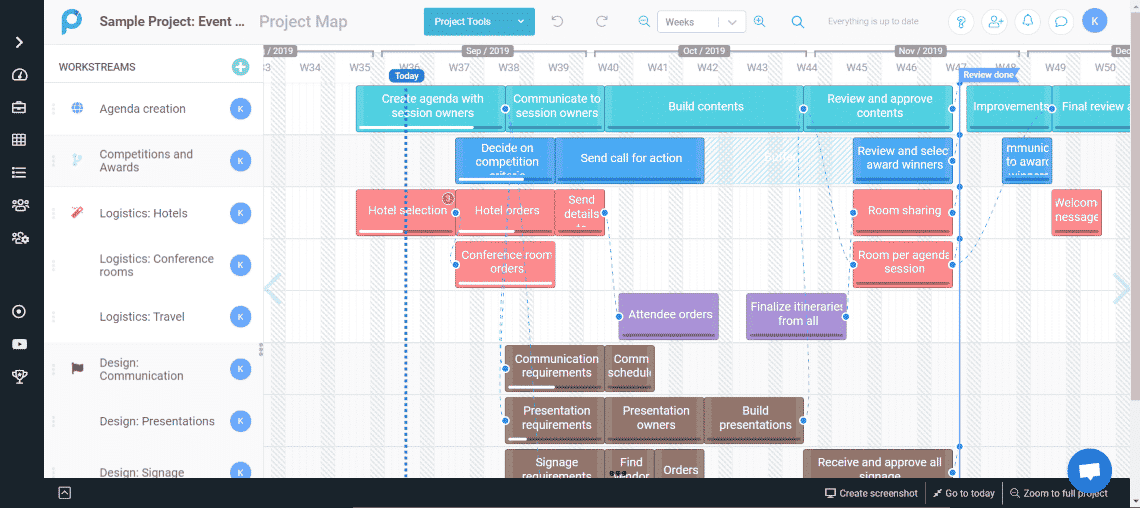 Suitable for all kinds and sizes of the projects, Proggio is easy-to-use and clear. Available in a mobile version, Proggio lets one track the progress of the project anywhere and anytime. Another useful feature is integration with Jira. However, team collaboration options are not the strongest side of this tool.
20. Milanote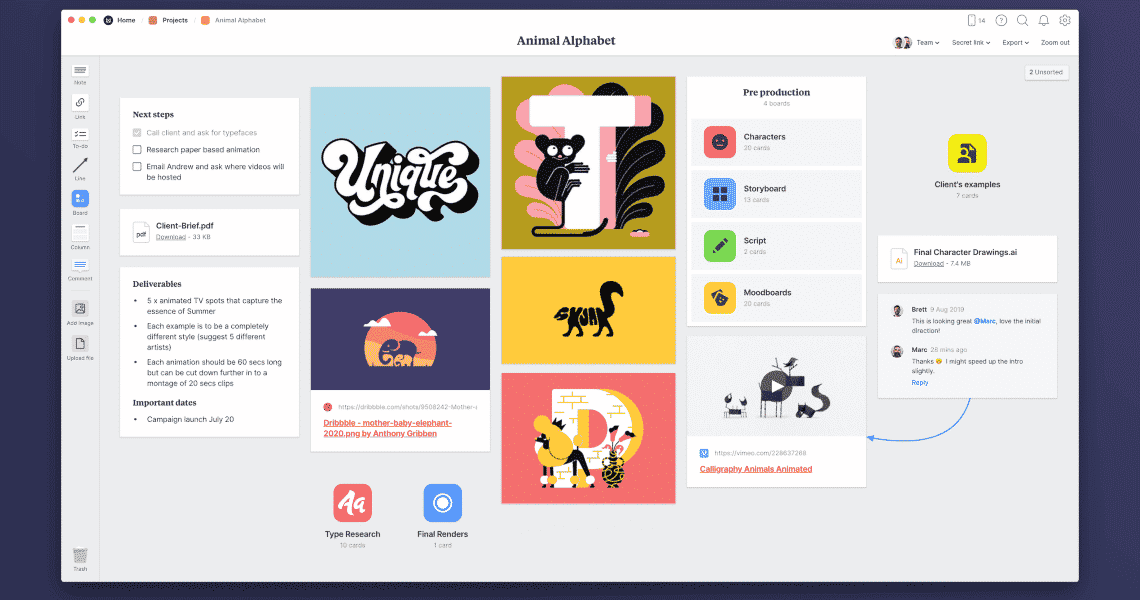 One of the qualified tools that can be used for serving numerous purposes including blogging. Using this tool, you can organize creative projects and place them into excellent visual boards. It will provide you a feel like you're working on the wall in a creative studio. Milanote would be a great fit too for workers and designers who work remotely.
Free vs Paid (Premium)
Choosing between free and paid project management tools depends on various factors, such as the size of your team, project complexity, budget, and specific requirements. Here are some general guidelines to help you make the decision:
Team size and collaboration needs: If you have a small team with simple collaboration needs, a free tool might suffice. However, as your team grows or if you require advanced collaboration features, you may need to consider paid options.
Project complexity: For simple projects with a few tasks and dependencies, a free tool might be sufficient. However, for complex projects with multiple phases, dependencies, and deadlines, a paid tool with advanced features might be necessary.
Budget: If your organization has a limited budget, a free project management tool might be the best choice. However, keep in mind that paid tools often provide more value in terms of features, support, and scalability.
Customization and integrations: Free tools usually offer limited customization and integration options. If you need to customize your project management tool or integrate it with other software, a paid tool might be more appropriate.
Support and updates: Free tools often come with limited support and fewer updates. If you require dedicated support and regular updates, a paid option may be better.
Security and compliance: If your organization requires strict security and compliance measures, a paid tool might be more suitable, as they typically offer more robust security features and certifications.
Conclusion
Agile project management tools have proven to be an indispensable asset in today's fast-paced and ever-changing business environment.
As you set out on your journey to find the perfect Agile project management tool for your team, remember that there are numerous options available, each with its own unique set of features and capabilities. To make the most informed decision, take the time to explore different tools, evaluate their features, and determine how well they align with your team's specific needs and work style.
Ultimately, selecting the right Agile project management tool can be a game-changer for your team, providing a solid foundation for collaboration, communication, and continuous improvement. Embrace the Agile mindset, invest in the tools that best suit your team, and watch as your projects soar to new heights of success.
Tags: agile, collaboration, efficiency, free, productivity.