Xamarin Development Firms in Ukraine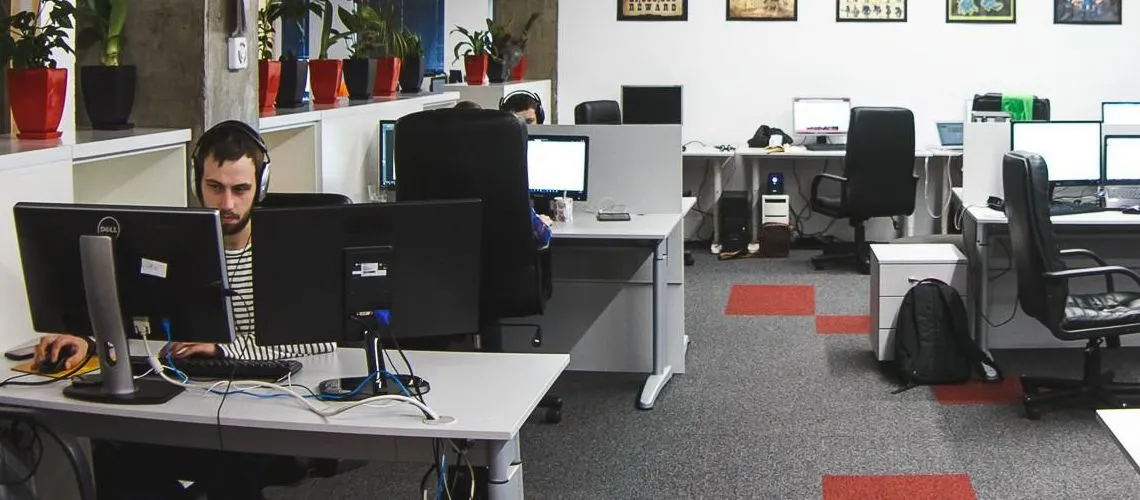 Explore our comprehensive collection of top Xamarin development companies in Ukraine. Leverage the expertise of these talented teams to build high-quality, robust, and user-friendly mobile applications using Xamarin technology. Discover skilled professionals who have a deep understanding of cross-platform app creation, ensuring your project delivers exceptional performance across iOS, Android, and other platforms for a seamless user experience. Delve into our curated listings now and select the perfect partner for your app development journey!
(i) Related tech terms: Xamarin Forms, Xamarin.iOS, Xamarin.Android, XAML, Mono, NuGet, C#, Visual Studio, Xamarin.Mac, Xamarin Studio.
Featured Websites
🥇 Looking for expert Xamarin freelancers to take your app development game up a notch? Look no further than Fiverr! Our marketplace features top-tier talent from around the world, all offering affordable rates and quick turnaround times. Don't settle for less – hire a Xamarin professional on Fiverr today!
How to choose the right firm?
When selecting a Xamarin development company, it's important to consider their experience and expertise in developing Xamarin applications, their portfolio, their cost structure, the quality of their customer service, and the overall reviews and ratings from past clients.
Make sure to ask plenty of questions about the company's process and capabilities, and inquire about references from current or past clients.
Five questions you should ask Xamarin developer(s) before the hire
Can you describe your experience using Xamarin for mobile application development?
How do you handle data storage when developing with Xamarin?
How do you leverage Xamarin components to enhance the user experience?
Can you explain the differences between Xamarin.Forms and Xamarin Native?
How do you approach debugging an issue when developing with Xamarin?
👋 A lot of companies to analyse? Let us help you to select the trustful service provider!
Technologies that may replace Xamarin
Thinking of other choices (alternatives) may be a decent thought:
React Native: A JavaScript-based framework for building native mobile apps for iOS and Android.
Flutter: An open-source UI framework developed by Google for creating natively compiled applications for mobile, web, and desktop.
Ionic: A cross-platform mobile app development framework that uses HTML, CSS, and JavaScript to create native apps for iOS, Android, and Windows.
Hire Ukrainian Xamarin Engineers
They are reliable, experienced and professional which makes them the perfect choice for any business looking to build a digital product on the Xamarin platform. From bespoke app development to digital marketing and beyond, these companies have the skills and expertise to make any project a success.
Top locations: Kyiv, Lviv, Kharkiv, Dnipro, Odesa, Zaporizhzhia, Vinnytsia, Khmelnytskyi, Ivano-Frankivsk.
The typical rates companies charge for Xamarin development in Ukraine depend on the complexity of the project, the number of developers needed, and the length of the project. Typically, companies charge between $25 and $50 per hour for Xamarin development services in Ukraine.
Future Trends
The future of Xamarin looks promising as it becomes an integral part of Microsoft's .NET ecosystem.
With the increasing demand for cross-platform mobile development, more and more developers are turning to Xamarin to build high-quality apps that run seamlessly across different platforms. The recent integration with Visual Studio 2019 has made it easier than ever before to develop using Xamarin, giving developers a toolset that is powerful yet easy-to-use. As we move towards a mobile-first world, Xamarin will play an increasingly important role in enabling businesses to reach their customers on any device or platform they choose.