Wowza Development Firms in Ukraine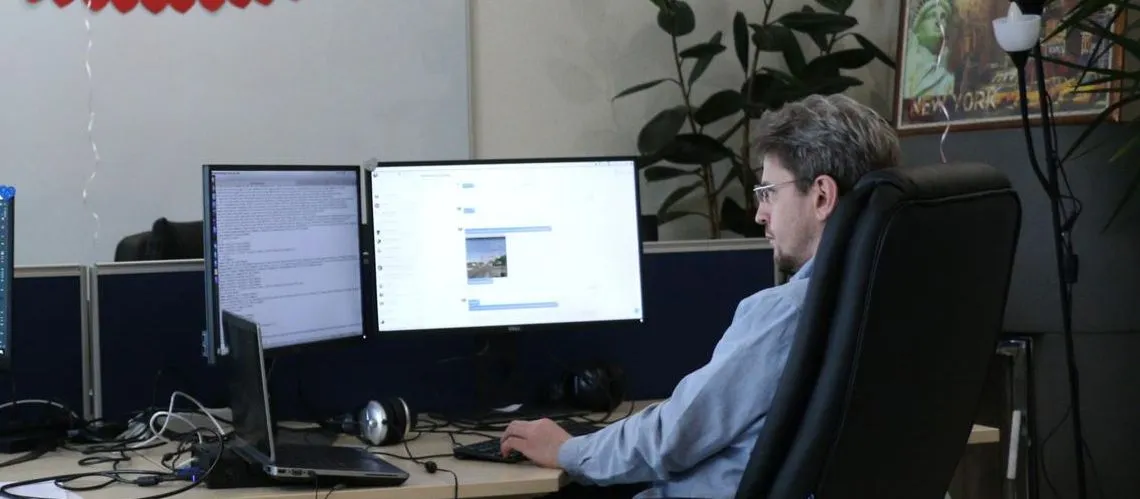 Discover top-notch Wowza development companies in Ukraine, known for their expertise in creating exceptional video streaming solutions tailored to various business requirements. This list consists of skilled professionals offering services ranging from custom development to integration and support, helping you navigate the world of live-streaming technologies seamlessly. Browse through these industry-leading Ukrainian Wowza developers and elevate your projects with world-class expertise right at your fingertips!
(i) Related tech terms: Streaming Engine, Media Server, Transcoder, Content Delivery Network (CDN), MPEG-TS, RTMP, HLS, MPEG-DASH.
Featured Websites
🥇 Looking for top-notch freelancers to help you with your Wowza needs? Look no further than Fiverr. Our marketplace is home to thousands of skilled freelancers who can take on any project big or small. From video streaming and RTMP integration, our Wowza experts are ready to tackle anything you throw their way! Don't wait, hire your own freelancer today at Fiverr.com.
Kharkiv
|
|
Constantine Zamiesov
Our company specializes in guiding clients through digital transformation by providing comprehensive services to design and build outstanding software produc...
How to choose the right firm?
When choosing a Wowza development company, it is important to look for one that has experience in the field and is knowledgeable about the technology.
Additionally, it is important to find a company that is reliable and can provide the support and guidance needed to ensure that the project runs smoothly. Finally, make sure to check the company's customer reviews, as this will give you an idea of how satisfied their previous clients are with their services.
Five questions you should ask Wowza developer(s) before the hire
What experience do you have developing streaming applications with Wowza?
What technologies have you used to extend the Wowza streaming platform?
What components have you used to integrate Wowza streaming into other applications or services?
How have you implemented Wowza streaming solutions for customers?
How have you optimized performance of Wowza streaming applications?
👋 A lot of companies to analyse? Let us help you to select the trustful service provider!
Technologies that may replace Wowza
Thinking of other choices (alternatives) may be a decent thought:
Nimble Streamer: A media streaming server that provides high-quality streaming over the internet and can be used for live and on-demand streaming.
Kaltura: A comprehensive open source video platform for managing, streaming, and distributing video content.
Adobe Media Server: A powerful streaming media server that enables users to deliver high-quality video and audio streaming.
Hire Ukrainian Wowza Engineers
With its market of highly seasoned and well-educated developers, Ukraine offers Wowza developers who can provide quality services that meet the highest standards of quality. Furthermore, the cost of development in Ukraine is significantly lower compared to other countries, making Wowza development services in Ukraine an excellent choice for businesses looking to stretch their budget.
Top locations: Kyiv, Lviv, Kharkiv, Dnipro, Odesa, Zaporizhzhia, Vinnytsia, Khmelnytskyi, Ivano-Frankivsk.
The typical hourly rate for Wowza development in Ukraine is between $15 and $50 per hour, depending on the experience and expertise of the developer. Rates can be higher for senior developers and in larger cities.
Future Trends
Wowza is a leading provider of streaming solutions, and as the demand for live streaming continues to rise, Wowza's future looks bright.
With advancements in technology such as AI-powered automation and personalized viewing experiences becoming more prevalent, we can expect Wowza to continue adapting and innovating to bring seamless streaming experiences for both businesses and consumers alike. Additionally, with the growing popularity of virtual event platforms due to COVID-19 restrictions on large gatherings, Wowza may have even greater opportunities ahead within this market segment.