WordPress Development Firms in Ukraine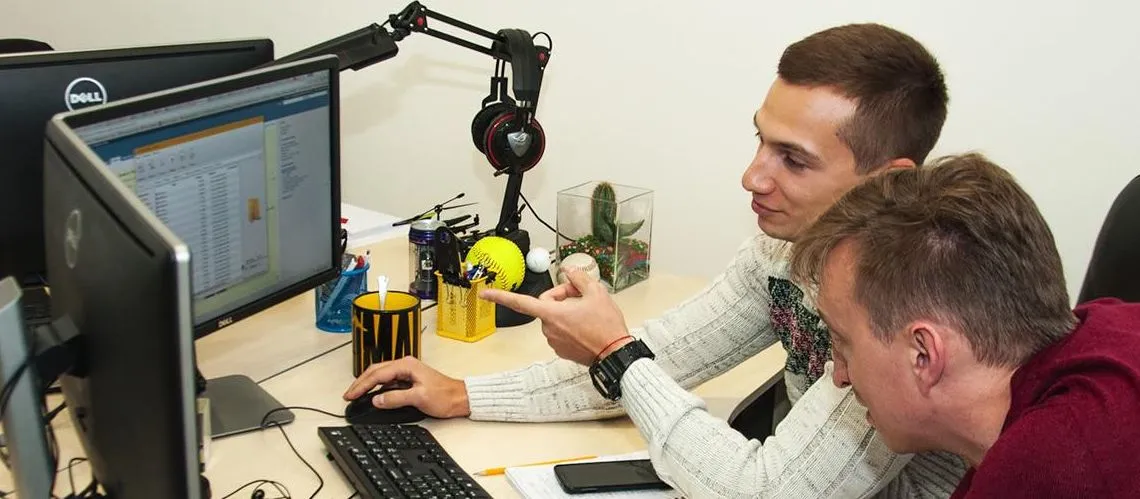 Discover the top WordPress development companies in Ukraine, known for their expert skills and innovative solutions. These dedicated professionals are well-equipped to create outstanding websites tailored to your specific needs. Explore each company's background, services, and portfolio and select the perfect partner to take your online presence to new heights with a user-friendly, high-performance website powered by the flexible power of WordPress.
(i) Related tech terms: WordPress, CMS, Plugin, Theme, WYSIWYG, Shortcode, Taxonomy, REST API, Multisite.
Featured Websites
🥇 Expand your website horizons with Fiverr's top-notch WordPress freelancers. Get the job done efficiently and at an affordable rate. Choose from a variety of talented professionals who specialize in web design, customization, migration, and maintenance services. Boost your online presence today with Fiverr.com.
How to choose the right firm?
When choosing a WordPress development company, it is important to consider a few key factors.
Look for a company with experience in WordPress development, a good portfolio of work, a team of experienced professionals, and a commitment to providing quality customer service. Additionally, make sure that the company's pricing structure and timeline for completing the project are in line with your expectations.
Typical Projects
Five questions you should ask WordPress developer(s) before the hire
What experience do you have with WordPress development?
How do you stay up to date with the latest WordPress releases and updates?
Can you explain the process of creating a custom WordPress theme?
Describe a few WordPress plugins or themes you have worked on.
How do you troubleshoot WordPress issues?
👋 A lot of companies to analyse? Let us help you to select the trustful service provider!
Technologies that may replace WordPress
Thinking of other choices (alternatives) may be a decent thought:
Joomla: An open-source content management system with a large user base and many powerful features.
Drupal: A powerful content management system with a wide range of features and an active developer community.
Magento: An eCommerce platform that provides a wide range of features and customization options for online stores.
Hire Ukrainian WordPress Engineers
These companies are well-equipped with the latest technologies and can provide comprehensive solutions for any WordPress development need. Moreover, they are highly affordable and offer a wide range of services, including custom web design, SEO optimization, plugin and theme development, and more.
Top locations: Kyiv, Lviv, Kharkiv, Dnipro, Odesa, Zaporizhzhia, Vinnytsia, Khmelnytskyi, Ivano-Frankivsk.
The typical rates for WordPress development in Ukraine vary depending on the complexity of the project and the experience of the developer. Generally, rates range from $20-$50 USD per hour for basic WordPress development, and from $30-$80 USD per hour for more complex projects.
Future Trends
The future of WordPress seems bright with new features and improvements being constantly added.
The Gutenberg editor has transformed the way we create content, while headless CMS solutions are changing how websites interact with external platforms. There is also an increasing emphasis on accessibility and security in WordPress development. As more businesses, organizations, and individuals turn to WordPress for their website needs, it's clear that there will continue to be a strong community driving innovation and growth in the platform for years to come.