WebGL Development Firms in Ukraine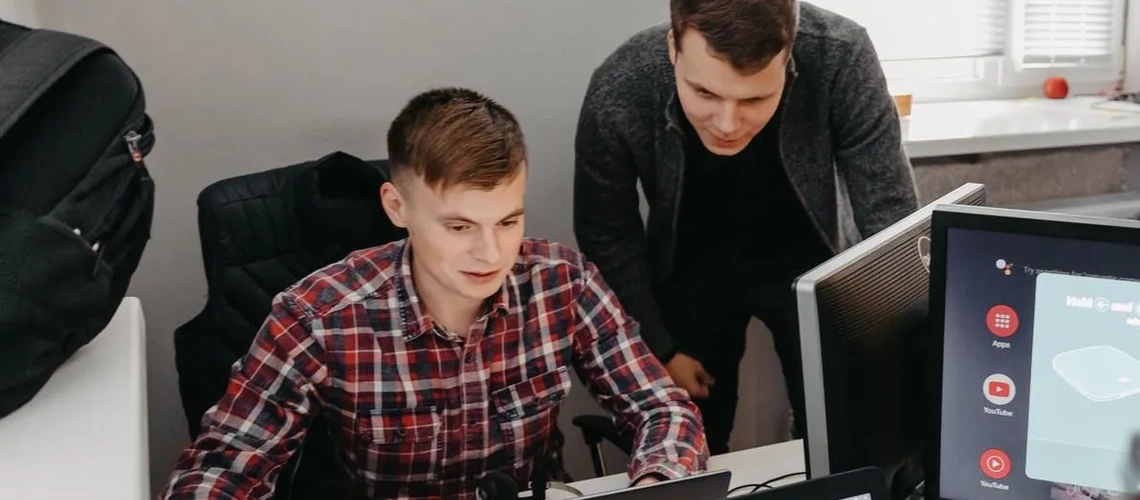 Discover an outstanding selection of top-notch WebGL Development Companies in Ukraine. These skilled professionals specialize in crafting immersive, interactive, and visually stunning experiences for web applications by leveraging the unparalleled power of WebGL technology. Explore our curated list to find the best partnership that will help you bring your creative visions to life and stay ahead in today's competitive digital landscape.
(i) Related tech terms: Vertex Shader, Fragment Shader, Geometry Shader, Texturing, Lighting, VBOs, VAOs, IBOs, GLSL, Matrix Operations, Transformation Pipelines.
Featured Websites
🥇 Looking for high-quality and affordable WebGL services? Look no further than Fiverr! Our global freelance marketplace lets you browse thousands of skilled web developers, offering everything from 3D modeling to virtual reality experiences. Plus, with prices starting at just $5 per project, it's a smart way to save money while getting the best in cutting-edge digital technology. Hire your next WebGL freelancer today on Fiverr.com!
How to choose the right firm?
When choosing a WebGL development company, it's important to consider their experience, portfolio, customer satisfaction, and the technologies they use.
Look for a company that has a proven track record of working with WebGL and has successfully delivered projects for previous clients. Additionally, make sure to check the customer feedback and reviews to make sure that the past clients were satisfied with the services provided. Finally, it's important to make sure that the company is using the latest technologies and can provide the features and functionality you need for your project.
Five questions you should ask WebGL developer(s) before the hire
What experience do you have with WebGL and 3D programming?
Can you explain what a shader does and how it is used in WebGL?
Are you familiar with WebGL extensions and the WebGL 2.0 specification?
What strategies do you use for developing performant WebGL applications?
Do you have experience with animation and 3D modeling in WebGL?
👋 A lot of companies to analyse? Let us help you to select the trustful service provider!
Technologies that may replace WebGL
Thinking of other choices (alternatives) may be a decent thought:
WebAssembly: A low-level assembly-like language designed to run on web browsers.
WebGPU: A new low-level graphics API designed to enable faster, more efficient GPU-accelerated graphics on the web.
WebGL 2.0: An updated version of the WebGL specification that provides more powerful capabilities and improved performance.
Hire Ukrainian WebGL Engineers
They specialize in providing custom solutions to ensure that clients can achieve the desired results for their projects. With a wealth of experience in the field and an impressive portfolio of completed projects, Ukraine's WebGL development companies are well-positioned to help businesses create visually engaging 3D experiences.
Top locations: Kyiv, Lviv, Kharkiv, Dnipro, Odesa, Zaporizhzhia, Vinnytsia, Khmelnytskyi, Ivano-Frankivsk.
The cost of WebGL development in Ukraine varies greatly depending on the complexity of the project, the size of the development team, and the experience and skills of the developers. Generally, companies charge between $25 and $50 per hour for WebGL development, although there may be additional costs for special services or customizations.
Future Trends
WebGL is the future of interactive and immersive websites.
With its ability to render 3D graphics, it has enormous potential for creating engaging user experiences ranging from games, simulations to visualizing scientific data. As more browsers adopt WebGL as a standard feature, we can expect increased compatibility with different devices and platforms leading to wider adoption by developers. Further advancements in machine learning coupled with WebGL would lead to exciting innovations in fields such as virtual reality (VR) and augmented reality (AR). The possibilities seem endless!