Vuforia Development Firms in Ukraine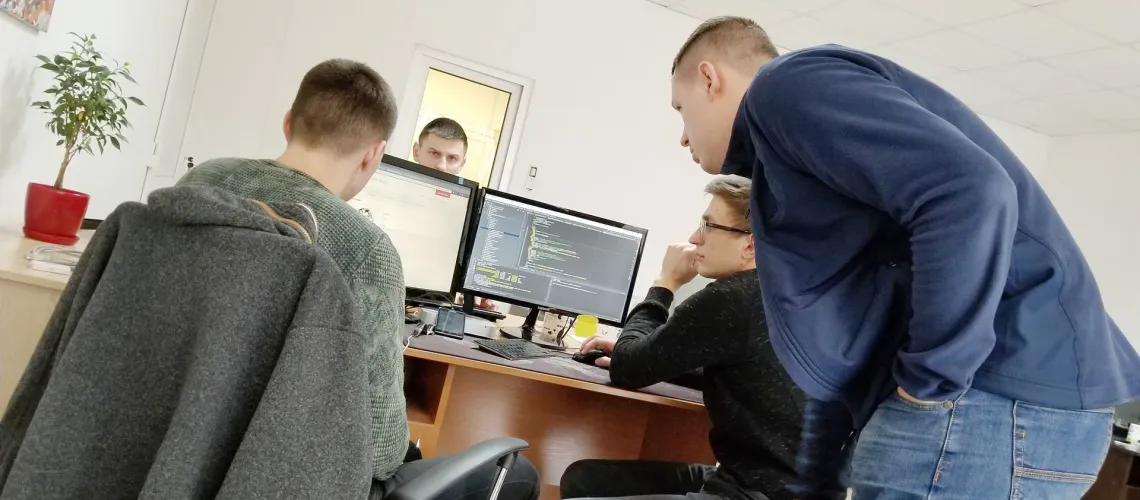 Explore our curated selection of top-notch Vuforia Development Companies in Ukraine, specialized in creating immersive augmented reality experiences through innovative solutions. These experts work diligently to bring your digital transformation vision to life by leveraging the power of the Vuforia platform. Browse through their portfolios and choose a reliable partner who can accelerate your business journey with cutting-edge AR technology tailored to meet specific industry requirements.
(i) Related tech terms: Marker Tracking, Image Recognition, Object Recognition, Cloud Recognition, VuMark, Smart Terrain, Model Targets, Area Targets, Ground Plane.
Featured Websites
🥇 Find the perfect freelancer for your Vuforia project on Fiverr! From AR design to programming, our talented freelancers have got you covered. Get quality work done at an affordable price and take your projects to new heights with Fiverr's world-class freelance services marketplace.
Kyiv
|
|
Aleksey Klempner
LADevelopers is a software development agency that specializes in technology strategy, technology solutions and technology execution, particularly on-demand ...
Kyiv
|
|
Sergey Bondarenko
Skywell Software is a team of experienced professionals offering development services such as AR/VR, web, mobile, and core competencies in fintech, agricultu...
How to choose the right firm?
When selecting a Vuforia development company, be sure to choose one with a proven track record of successfully delivering quality applications and services, as well as a deep understanding of the Vuforia platform.
Additionally, make sure the company is experienced in developing mobile, web and augmented reality applications, and that they have extensive experience with the Unity game engine. Finally, look for a company that offers a flexible and cost-effective engagement model and that can provide strong customer service and ongoing support.
Five questions you should ask Vuforia developer(s) before the hire
What experience do you have with Vuforia?
Are you able to configure Vuforia's database and features?
How have you tested and optimized Vuforia-based apps?
How do you handle image tracking and object recognition with Vuforia?
How would you approach developing an app that uses Vuforia's object recognition and tracking capabilities?
👋 A lot of companies to analyse? Let us help you to select the trustful service provider!
Technologies that may replace Vuforia
Thinking of other choices (alternatives) may be a decent thought:
ARCore: Google's augmented reality platform for Android devices, enabling developers to create immersive AR experiences.
ARKit: Apple's AR development platform for iOS devices, enabling developers to create immersive AR experiences.
Wikitude: An augmented reality platform for creating AR experiences for mobile devices, including markerless tracking and image recognition.
Hire Ukrainian Vuforia Engineers
The country offers highly skilled IT professionals at competitive prices, making it an attractive option for businesses. Its rich pool of talent, coupled with its well-developed infrastructure, makes it a great choice for any Vuforia development project.
Top locations: Kyiv, Lviv, Kharkiv, Dnipro, Odesa, Zaporizhzhia, Vinnytsia, Khmelnytskyi, Ivano-Frankivsk.
The typical rate for Vuforia development in Ukraine can range from $20 to $50 per hour, depending on the complexity of the project and the experience of the development team. Generally, larger projects that require more complex development will cost more.
Future Trends
The future of Vuforia, a popular augmented reality platform, looks promising.
With their recent integration with Unity and the launch of Vuforia Engine 9.2, developers now have access to enhanced features such as better image tracking and support for newer devices. They are also expanding into new markets such as industrial automation and remote assistance. As AR technology continues to grow in popularity, Vuforia's unique capabilities and constant innovation make them poised for continued success in both consumer-facing applications as well as enterprise solutions.