Vue.js Development Firms in Ukraine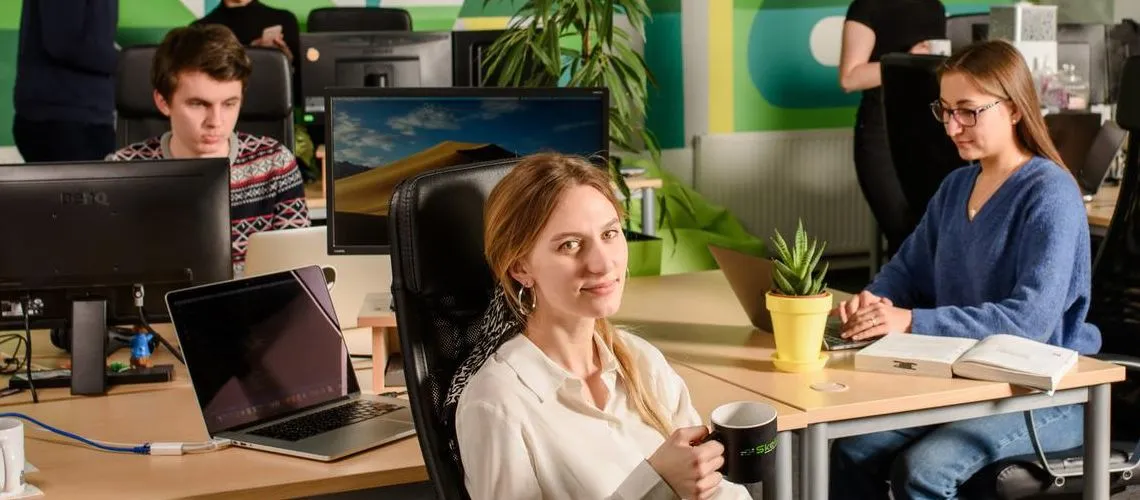 Discover top-notch Vue.js development companies in Ukraine, leveraging this powerful JavaScript framework to create innovative and scalable web applications. From startups to established businesses, these skilled professionals cater to diverse industries while maintaining current market standards. Explore our meticulously curated list of companies that excel in delivering exceptional user experiences through their expertise in Vue.js!
(i) Related tech terms: Virtual DOM, Components, Single-File Components, Props, Directives, Filters, Events, Watchers.
Featured Websites
🥇 Looking for a talented Vue.js developer? Look no further than Fiverr.com! Our marketplace connects you with top-rated freelancers who specialize in this popular JavaScript framework. From custom web app development to component creation and styling, our skilled professionals offer affordable rates and speedy turnaround times. Don't settle for mediocre work – hire a Vue.js expert on Fiverr today!
How to choose the right firm?
When selecting a Vue.js development company, consider factors such as the company's experience with the Vue.js framework, their portfolio of projects, the quality and speed of their delivery, their customer service and their pricing.
Do your research and read reviews to get a better understanding of the company's capabilities and culture.
Five questions you should ask Vue.js developer(s) before the hire
What experience do you have working with Vue.js?
What challenges have you encountered while working with Vue.js?
Are you familiar with the latest Vue.js features, such as Composition API and the new syntax?
How familiar are you with the various Vue.js state management solutions, such as Vuex and Vue Router?
What tips and best practices do you follow to ensure performance is optimized when writing Vue.js code?
👋 A lot of companies to analyse? Let us help you to select the trustful service provider!
Technologies that may replace Vue.js
Thinking of other choices (alternatives) may be a decent thought:
React: A JavaScript library for building user interfaces.
Angular: A TypeScript-based open-source web application framework.
Svelte: A modern JavaScript compiler that helps you write efficient code.
Hire Ukrainian Vue.js Engineers
Ukrainian companies possess the necessary expertise, competitive prices, and an excellent customer service record that make them a great partner for any business. With the help of Ukrainian developers, companies can create powerful, user-friendly, and modern web applications with Vue.js.
Top locations: Kyiv, Lviv, Kharkiv, Dnipro, Odesa, Zaporizhzhia, Vinnytsia, Khmelnytskyi, Ivano-Frankivsk.
The typical rate for Vue.js development in Ukraine ranges from $20 to $50 per hour, depending on the complexity of the project.
Future Trends
The future of Vue.js looks promising, with its increasing popularity among developers and businesses.
With the release of Vue 3, the framework has become even more performance-oriented and easier to use. The inline-template API promises to simplify development processes further for reactive web applications. Additionally, Vue.js is backed by a strong community that continuously contributes towards its documentation and plugins library. As such, it appears likely that we'll see continued growth in adoption rates as well as innovations within the framework itself over coming months/years!