VR (Virtual Reality) Development Firms in Ukraine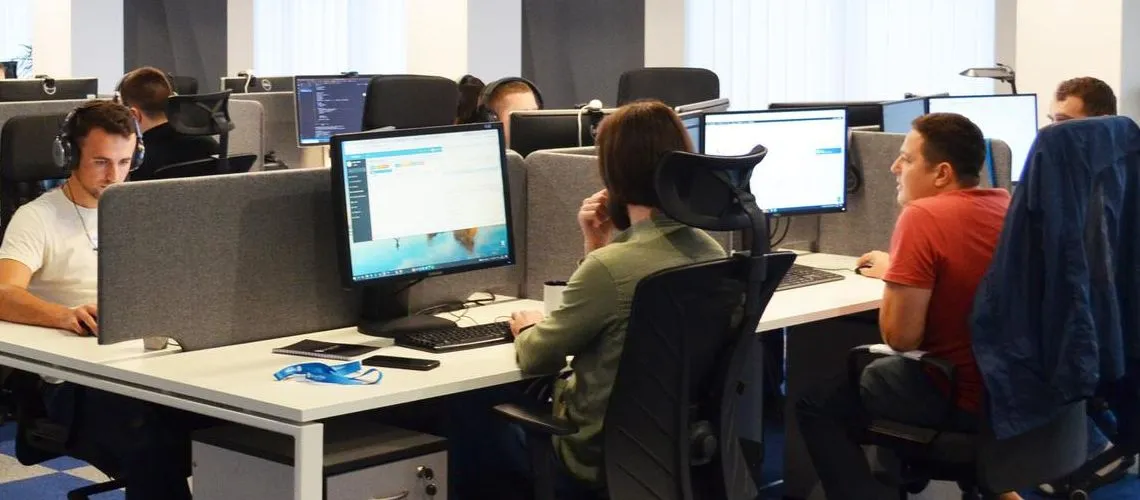 Discover top-notch VR (Virtual Reality) Development Companies in Ukraine, known for their expertise in creating immersive and interactive experiences. These skilled professionals combine creativity with cutting-edge technology to develop unique virtual reality solutions for various industries such as gaming, education, healthcare, and more. Browse our listings to find the perfect partner who can bring your innovative ideas to life through high-quality VR content tailor-made for your business needs.
(i) Related tech terms: Head Mounted Display, 3D Audio, 360° Video, Augmented Reality, Haptic Feedback, Motion Tracking, Eye Tracking.
Featured Websites
🥇 Looking to create an immersive experience for your audience? Look no further than Fiverr. Our VR freelancers can help turn your visions into reality – literally! From game development to product visualization, our talented community has got you covered. Get started today and bring your ideas to life with the help of Fiverr's trusted virtual experts.
How to choose the right firm?
When choosing a VR development company, it is important to consider their experience, portfolio, and the technology they use.
Research the company and read reviews to ensure they have the technical expertise to meet your project requirements. Inquire about their development process, timeline, and cost estimates. Finally, make sure they are familiar with the latest trends and technologies in the VR industry.
Five questions you should ask VR (Virtual Reality) developer(s) before the hire
What experience do you have developing for virtual reality platforms?
What do you think are the key trends driving the evolution of VR applications and technologies?
What challenges have you faced in integrating VR solutions with existing systems and technologies?
What challenges have you encountered in deploying VR applications to different platforms?
How do you go about debugging, testing, and deploying VR applications?
👋 A lot of companies to analyse? Let us help you to select the trustful service provider!
Technologies that may replace VR (Virtual Reality)
Thinking of other choices (alternatives) may be a decent thought:
Augmented Reality (AR): Technology that overlays digital content onto the physical world.
Mixed Reality (MR): Combines elements of AR and VR to create a hybrid reality.
Projection Mapping: Uses projectors to map visuals onto physical objects.
Hire Ukrainian VR (Virtual Reality) Engineers
With a plentiful supply of skilled and experienced developers available at competitive rates, companies can access the latest VR technology and ensure their projects are delivered on time and to budget. Companies can also benefit from Ukraine's strong technological infrastructure and commitment to innovation, making it a great option for any business looking to take their VR projects to the next level.
Top locations: Kyiv, Lviv, Kharkiv, Dnipro, Odesa, Zaporizhzhia, Vinnytsia, Khmelnytskyi, Ivano-Frankivsk.
The cost of VR development in Ukraine will depend on the complexity of the project, the size of the team, and other factors. However, the average rate for a VR project will range from $20 to $50 an hour, with more complex projects costing more. Some companies also offer fixed-price packages for VR development, usually ranging from $5,000 to $20,000.
Future Trends
The future of virtual reality (VR) looks bright as the technology continues to improve and become more accessible.
VR has already made its way into various industries, such as gaming, healthcare, education and real estate. In the coming years, we can expect more advanced devices with better graphics and increased mobility that will revolutionize how people experience digital content. Moreover, experts predict that by 2025 the global market value for this industry could reach $152 billion so it's not hard to imagine a world where virtual environments are commonplace in our everyday lives.