Vaadin Development Firms in Ukraine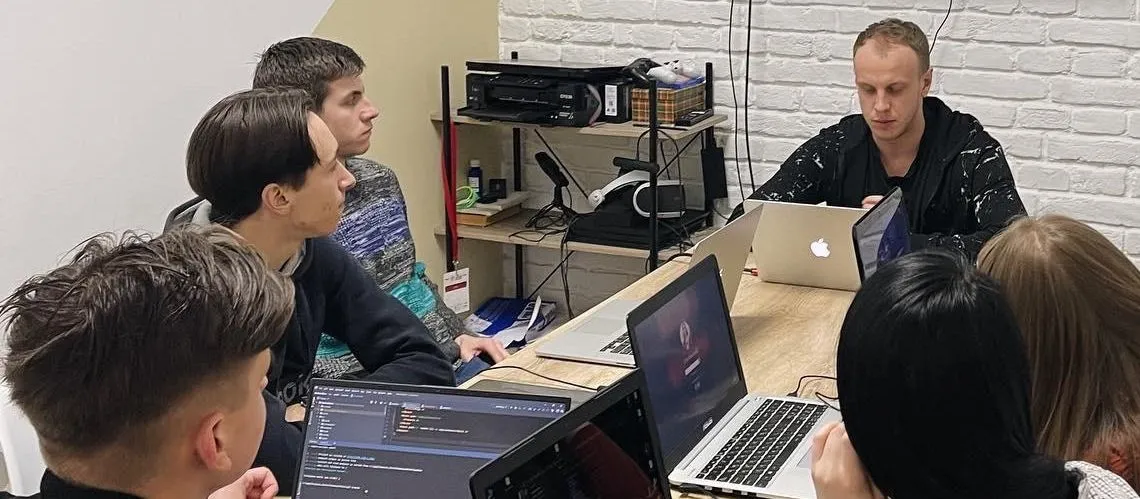 Discover top-notch Vaadin Development Companies in Ukraine, bringing you professional expertise and cutting-edge solutions for your next project. Our carefully curated list includes companies proficient in working with the Vaadin framework, ensuring seamless user interface design and strong back-end capabilities to deliver high-quality web applications. Entrust your business needs to these experienced teams that offer competitive prices and outstanding technical support tailored specifically for the Ukrainian market.
(i) Related tech terms: Vaadin Framework, Vaadin Flow, Vaadin Components, Vaadin Widgets, Vaadin APIs, Vaadin Themes, Vaadin Grid, Vaadin Charts, Vaadin Push, Vaadin Icons.
Featured Websites
🥇 Looking for top-quality Vaadin freelancers? Look no further than Fiverr! Our freelance services marketplace is home to some of the best talent in the industry, providing affordable and reliable solutions that are custom-tailored to your needs. Whether you need help with website design, software development or anything else related to Vaadin – we can connect you with experienced professionals who know their stuff. Plus, our platform offers a variety of benefits like payment protection and easy communication tools so that hiring an expert has never been easier. So why wait? Head over today and get started on your new project!
How to choose the right firm?
When selecting a Vaadin development company, it is important to consider their experience with the technology, the size of their team, the technologies they are using, and the types of projects they have completed.
Additionally, it is also important to evaluate their communication skills and customer service to ensure they are a good fit for your project. Finally, it is important to look into their pricing structure and the services they offer in order to ensure they are the right fit for your budget and project requirements.
Five questions you should ask Vaadin developer(s) before the hire
What experience do you have using the Vaadin framework?
What tips can you provide for optimizing Vaadin applications for performance?
What do you think are the main benefits of the Vaadin framework?
How do you handle integration with other frameworks and libraries when working with Vaadin?
What strategies do you use to ensure that your Vaadin applications are secure?
👋 A lot of companies to analyse? Let us help you to select the trustful service provider!
Technologies that may replace Vaadin
Thinking of other choices (alternatives) may be a decent thought:
React: A JavaScript library for building user interfaces, with an emphasis on component-based design.
Angular: A TypeScript-based open-source web application framework led by the Angular Team at Google.
Vue.js: A JavaScript framework for building user interfaces and single-page applications.
Hire Ukrainian Vaadin Engineers
It has become one of the leading destinations for such services due to its excellent technical capabilities and cost-effective pricing. With a highly skilled and experienced workforce, developers in Ukraine are capable of creating cutting-edge custom solutions for clients.
Top locations: Kyiv, Lviv, Kharkiv, Dnipro, Odesa, Zaporizhzhia, Vinnytsia, Khmelnytskyi, Ivano-Frankivsk.
The typical rates companies charge for Vaadin development in Ukraine vary and depend on a variety of factors, such as the scope of the project, the complexity of the project, the size of the team, and the experience of the developers. Generally, companies charge between $25-$50 per hour for Vaadin development in Ukraine.
Future Trends
The future of Vaadin looks bright with their focus on improving the developer experience and creating more customizable components.
They're also exploring new technologies like Web Components and Micro frontends to stay innovative in the web development market. Additionally, their strong community support and open-source nature ensures a steady stream of improvements from both internal sources as well as external contributors. Overall, Vaadin seems poised to continue being a trusted choice for businesses looking for high-quality web applications built efficiently by developers around the world.