TYPO3 Development Firms in Ukraine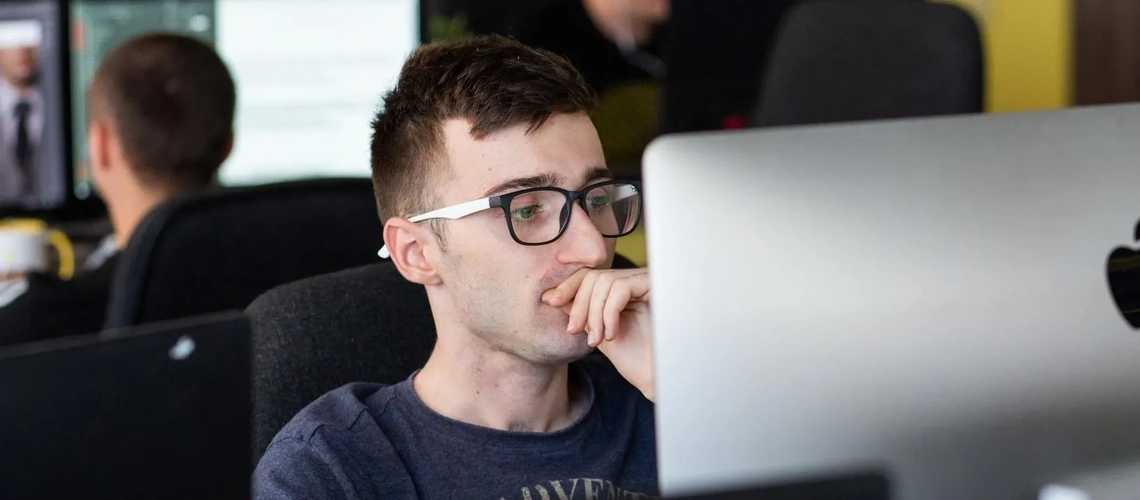 Discover top-notch TYPO3 development companies in Ukraine with our comprehensive listings. These highly skilled professionals specialize in delivering custom TYPO3 solutions, from website design and development to extension creation and support services. With a strong focus on innovation and quality, the Ukrainian TYPO3 developers are equipped to propel your online presence forward by crafting exceptional web applications tailored to your unique business needs. Explore our directory today!
(i) Related tech terms: TYPO3 CMS, TemplaVoila, Fluid, Extbase, TYPO3 Flow, TYPO3 Neos, RealURL, TYPO3 CMS Extensions, t3lib_div, t3lib_extMgm.
Featured Websites
🥇 Powered by Fiverr, hire top-rated TYPO3 freelancers for your web development needs. Get affordable and professional services tailored to your project requirements in just a few clicks. Check out the world's largest online freelance marketplace today!
Established in 2006, we are a team of creative professionals delivering high-quality products under strict deadlines. We offer a wide range of services from ...
How to choose the right firm?
When choosing a TYPO3 development company, it is important to consider the company's portfolio of projects and customer reviews, its level of expertise, its ability to deliver on time, and its overall customer service.
Additionally, it is important to ensure that the company is familiar with the latest version of TYPO3 and all its features, and that it offers competitive prices.
Five questions you should ask TYPO3 developer(s) before the hire
How long have you been working with TYPO3?
How confident are you troubleshooting problems related to TYPO3?
Are you familiar with the process of migrating a website from another content management system to TYPO3?
What experience do you have in developing and managing TYPO3 extensions?
What features of TYPO3 are you most experienced with?
👋 A lot of companies to analyse? Let us help you to select the trustful service provider!
Technologies that may replace TYPO3
Thinking of other choices (alternatives) may be a decent thought:
WordPress: An open-source platform for creating and managing websites, blogs, and applications.
Drupal: A powerful open-source content management system used to build websites and applications.
Joomla: An open-source content management system used to build websites and online applications.
Hire Ukrainian TYPO3 Engineers
With its highly skilled developers, Ukraine can give you the best value for your money and help you get the most out of your TYPO3 development project. With its quality services, Ukraine is a great choice for any business looking for a TYPO3 development partner.
Top locations: Kyiv, Lviv, Kharkiv, Dnipro, Odesa, Zaporizhzhia, Vinnytsia, Khmelnytskyi, Ivano-Frankivsk.
The cost of TYPO3 development in Ukraine depends on the complexity of the project and the experience of the developers. On average, companies in Ukraine charge between $30 and $50 per hour for TYPO3 development services.
Future Trends
The future of TYPO3 looks promising with the release of version 10 and continued development in areas such as ease of use, performance optimization, and accessibility.
The community-driven CMS offers a robust platform for building complex websites and has seen an increase in adoption by major corporations. With ongoing support from active developers worldwide, it is clear that TYPO3 will continue to evolve and innovate in the coming years.