TypeScript Development Firms in Ukraine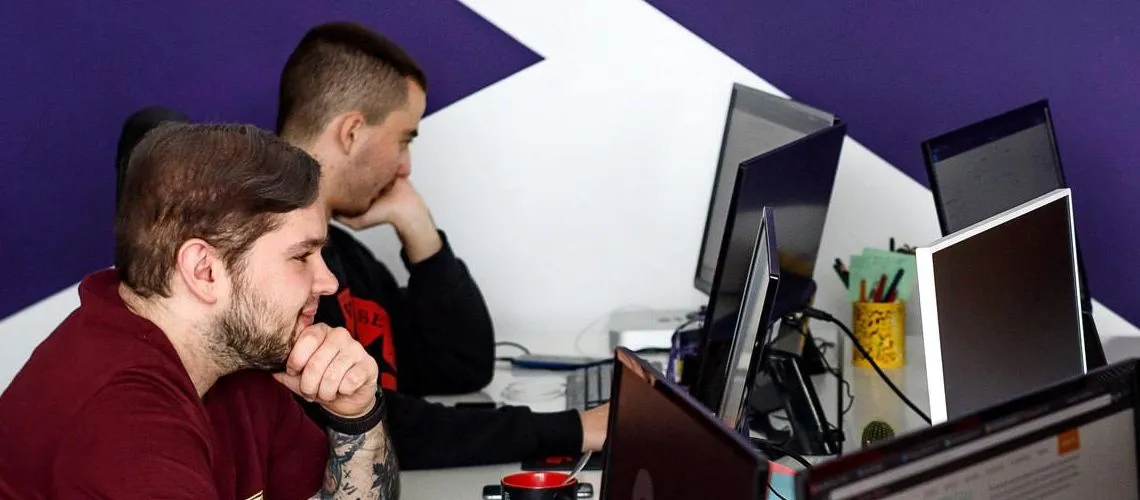 Discover exceptional TypeScript development companies in Ukraine! This carefully curated category features top-notch businesses specializing in leveraging the versatile TypeScript language to build robust web applications and software solutions. With highly skilled professionals offering innovative services, these Ukrainian companies are your go-to choice for reliable, efficient, and high-quality TypeScript development expertise.
(i) Related tech terms: TypeScript, superset of JavaScript, ECMAScript, classes, interfaces, types, decorators, generics, namespaces, modules.
Featured Websites
🥇 Looking for top-quality TypeScript freelancers? Look no further than Fiverr! Our global network of talented professionals provides unparalleled expertise in this programming language, delivering your project quickly and efficiently. Whether you need front-end or back-end development, database management, or any other TypeScript-related service – Fiverr has got you covered. Come check out our expansive selection of freelance services today!
How to choose the right firm?
When choosing a TypeScript development company, be sure to consider factors such as their experience developing similar projects, their team size, their reputation, and their pricing.
Additionally, look for a company whose developers have a good understanding of the TypeScript language and its features and can provide a reliable and high-quality development experience.
Five questions you should ask TypeScript developer(s) before the hire
What experience do you have working with TypeScript?
Are you familiar with type inference in TypeScript?
How familiar are you with setting up a TypeScript development environment?
How do you debug errors in TypeScript?
What strategies do you use to optimize code performance in TypeScript?
👋 A lot of companies to analyse? Let us help you to select the trustful service provider!
Technologies that may replace TypeScript
Thinking of other choices (alternatives) may be a decent thought:
JavaScript: The most popular scripting language for web development, JavaScript is a powerful, versatile language that can be used to create dynamic web pages and applications.
CoffeeScript: A language that compiles to JavaScript, CoffeeScript is a great choice for developers looking for a simpler syntax and more concise code.
Dart: Developed by Google, Dart is a general-purpose programming language that can be used to create web, mobile, and desktop applications.
Hire Ukrainian TypeScript Engineers
With highly skilled and experienced developers, competitive prices, and a deep knowledge of modern web technologies, TypeScript development companies in Ukraine offer an excellent value for businesses looking to develop high-quality TypeScript applications. These companies can provide full-stack development services, from design and architecture to implementation and testing.
Top locations: Kyiv, Lviv, Kharkiv, Dnipro, Odesa, Zaporizhzhia, Vinnytsia, Khmelnytskyi, Ivano-Frankivsk.
The typical rate for TypeScript development in Ukraine varies depending on the company and the project. Generally, the rate can range from $20 to $60 per hour. It is important to note that the hourly rate does not always reflect the complexity of the project or the skill level of the developer. Rates for more complex projects may be higher.
Future Trends
TypeScript has emerged as a popular language in recent years.
It offers advanced features to enhance the capabilities of JavaScript, such as static typing and interface support. In the future, TypeScript is expected to continue its growth and become even more widespread. The community-driven nature of this project combined with strong corporate backing suggests that it will stay relevant for many years to come. Developers can expect new releases with expanded functionality and improved performance over time, ensuring TypeScript remains an important tool for web development projects in the foreseeable future.