TokBox Development Firms in Ukraine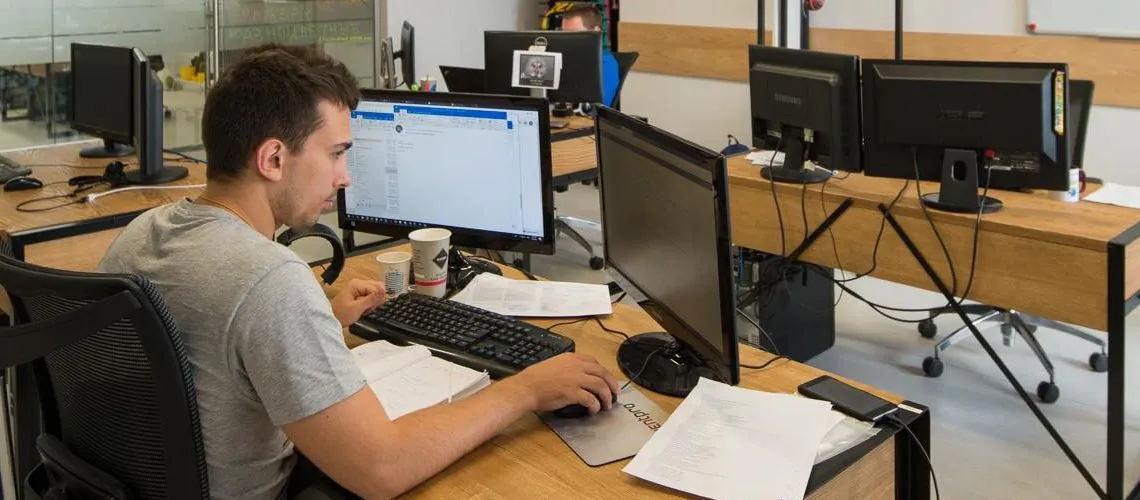 Discover the top-notch TokBox development companies in Ukraine, renowned for their innovative solutions and exceptional services. These companies boast a team of proficient developers who expertly harness the power of the TokBox platform to deliver outstanding communication experiences. Browse through our carefully curated selection to find your perfect partner in addressing complex business challenges while transforming your ideas into reality for seamless video, voice, and messaging applications.
(i) Related tech terms: TokBox, OpenTok, WebRTC, API, SDK, Publisher, Subscriber.
Featured Websites
🥇 Looking for expert freelancers on TokBox? Fiverr offers a diverse range of talented TokBox professionals who can cater to all your needs! From video chat integration to live streaming analytics, our marketplace includes top-rated sellers that deliver quality work at affordable prices. Get started now and find the perfect freelancer for your project today!
Kyiv
|
|
Stanislav Zayarsky
Trembit.com is a software development company located in Kiev, the technology capital of Eastern Europe. Our expertise includes building robust video streami...
How to choose the right firm?
When looking for the right TokBox development company, the most important factor to consider is their experience.
Make sure they have a proven track record of developing successful projects with TokBox and have the necessary expertise to handle your project. Additionally, it is important to ensure that the company is able to provide you with the necessary support and resources to complete your project on time and on budget.
Five questions you should ask TokBox developer(s) before the hire
What experience do you have developing applications with TokBox?
What do you think are the best practices for developing reliable and secure video chat applications with TokBox?
What is your experience with TokBox API's and webhooks?
How do you test and debug applications built with TokBox?
What tools and technologies do you use when developing applications with TokBox?
👋 A lot of companies to analyse? Let us help you to select the trustful service provider!
Technologies that may replace TokBox
Thinking of other choices (alternatives) may be a decent thought:
Twilio Programmable Video: A cloud-based video communication platform that enables developers to add video, voice, and messaging to their applications.
WebRTC: A free, open-source project that provides browsers and mobile applications with Real-Time Communications (RTC) capabilities via simple APIs.
Agora: An end-to-end cloud-based video streaming platform that enables developers to quickly and easily add real-time video, audio, and data streaming to their applications.
Hire Ukrainian TokBox Engineers
While the talent pool is growing, Ukraine still offers an excellent value for money proposition for Tokbox development. Whether you are looking for a world-class team to create a custom solution or a more basic solution to get started quickly, Ukraine is an excellent choice for your Tokbox development needs.
Top locations: Kyiv, Lviv, Kharkiv, Dnipro, Odesa, Zaporizhzhia, Vinnytsia, Khmelnytskyi, Ivano-Frankivsk.
The typical rate for TokBox development in Ukraine is around $25-$35 per hour. This rate can vary depending on the complexity of the project and the experience of the developer.
Future Trends
TokBox, a video communication platform primarily used by businesses to host virtual meetings and webinars, has a bright future ahead.
With the increase in remote work due to the pandemic, demand for video conferencing software is higher than ever before. As companies continue to embrace online collaboration solutions and hybrid workplaces become more common post-pandemic, TokBox's user base is likely only going to grow even further. Additionally, with AI-powered features like real-time translation and voice recognition becoming increasingly prevalent in this space – there also looms great potential for future innovation from Tokbox as well!