Tableau Development Firms in Ukraine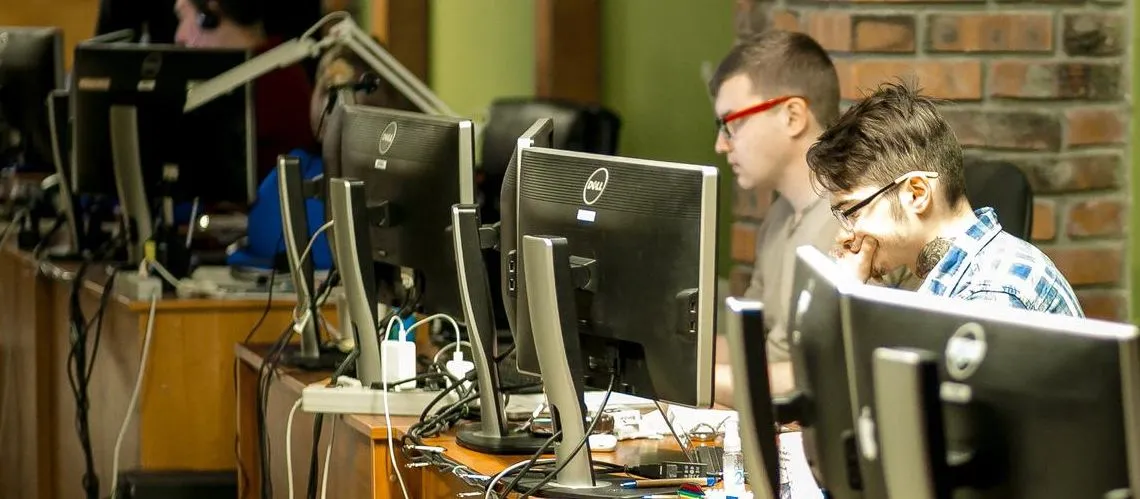 Explore our comprehensive directory of Tableau Development Companies in Ukraine, where you'll find top-notch local service providers specializing in data visualization, analytics, and business intelligence. These companies are well-versed in using Tableau's cutting-edge technology to deliver best-in-class solutions that transform raw data into actionable insights for businesses across various industries. Browse through the listings and discover their unique offerings designed specifically to help your organization make informed decisions based on reliable information.
(i) Related tech terms: Data visualization, Drill Down, Dashboard, Parameters, Calculated Fields, Sets, Filters, Blending, Data Extracts, Metadata, Visual Encoding, Level of Detail Expressions.
Featured Websites
🥇 Looking to hire a Tableau expert for your business? Look no further than Fiverr.com! Our freelance services marketplace offers top-quality professionals, ready to help you with anything from data visualization and analysis to creating interactive dashboards. Find the perfect freelancer today and achieve your business goals faster than ever before. Join now and get started on Fiverr.com!
How to choose the right firm?
When looking for a Tableau development company, it is important to evaluate the company based on their experience and expertise in Tableau, the quality of their portfolio, the success ratio of their projects, and the customer service they provide.
Furthermore, consider the cost of their services, the company's reputation, and the support they provide after the project is completed. Finally, make sure to have a clear idea of your project requirements and objectives before selecting a Tableau development company.
Five questions you should ask Tableau developer(s) before the hire
What experience do you have with Tableau?
How do you integrate Tableau with other business intelligence tools?
What have you done to optimize Tableau workbooks for speed?
How do you use parameters and filters in Tableau?
Describe a complex dashboard you created in Tableau.
👋 A lot of companies to analyse? Let us help you to select the trustful service provider!
Technologies that may replace Tableau
Thinking of other choices (alternatives) may be a decent thought:
Microsoft Power BI: A cloud-based business analytics service that provides interactive visualizations with self-service business intelligence capabilities.
QlikView: An in-memory data visualization and business intelligence platform that enables users to create interactive data visualizations and dashboards.
Looker: A cloud-based business intelligence platform that provides users with data-driven insights and helps them make informed decisions.
Hire Ukrainian Tableau Engineers
With a robust talent pool, competitive pricing, and excellent customer service, Ukrainian Tableau developers are a great choice for businesses of all sizes. Their ability to provide innovative solutions to complex problems makes them an ideal partner for developing powerful Tableau dashboards and visualizations.
Top locations: Kyiv, Lviv, Kharkiv, Dnipro, Odesa, Zaporizhzhia, Vinnytsia, Khmelnytskyi, Ivano-Frankivsk.
The typical rate for Tableau development in Ukraine is typically around $20-$40 per hour. Rates may vary depending on the scope of the project, the complexity of the data, and the specific skillset of the developer.
Future Trends
Tableau, the popular data visualization tool, is set to make significant advancements in the near future.
The company has recently been acquired by Salesforce and there are already plans to integrate it with Salesforce's platform for even more advanced analytics capabilities. Additionally, Tableau is constantly improving its product offerings such as including new connectors to various databases and allowing users greater flexibility in designing their visualizations. With these upcoming developments, it's likely that Tableau will continue leading the way in data visualization software innovation for years to come.