Swift Development Firms in Ukraine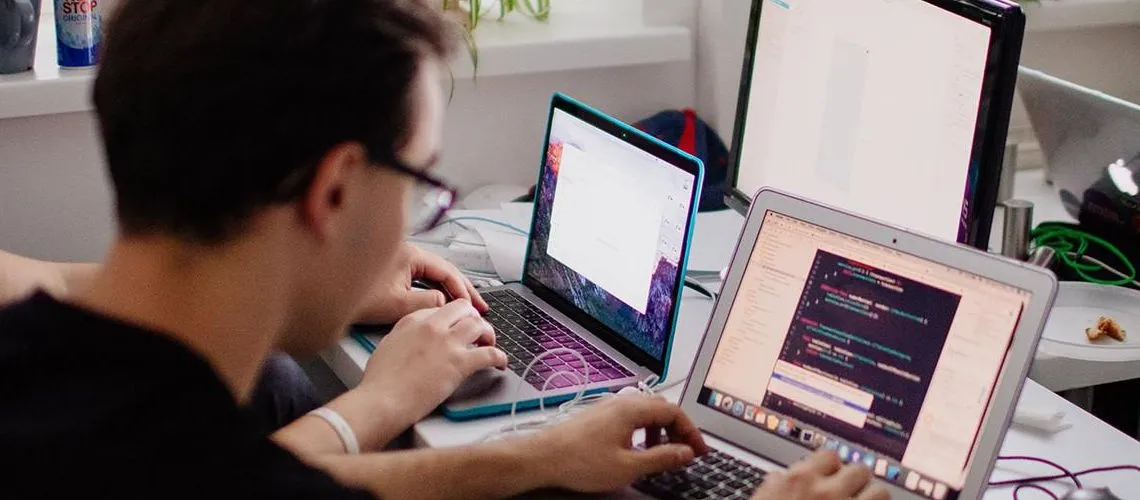 Explore our extensive list of top Swift Development Companies in Ukraine! These innovative and reliable firms specialize in creating powerful iOS applications, leveraging the versatility and efficiency of Apple's Swift programming language. With a deep understanding of both local and international markets, these Ukrainian development experts are optimally equipped to turn your app idea into reality, regardless of scale or complexity. Discover a perfect partner for your project today!
(i) Related tech terms: Objective-C Interoperability, Automatic Reference Counting, Type Inference, Protocol-Oriented Programming, Generics, Closures.
Featured Websites
🥇 Ready to level up your business? Hire Swift freelancers on Fiverr – the world's largest freelance services marketplace. Get fast, quality work done for lower costs and grow your brand with ease. From web development to graphic design, there's a talented freelancer ready to help you get ahead. Sign up now and start making it happen.
How to choose the right firm?
When looking to hire a Swift development company, make sure you take into account their experience, portfolio, and customer reviews.
Additionally, you should also assess their communication style and make sure that they are focused on creating a mobile application that meets your specific needs.
Five questions you should ask Swift developer(s) before the hire
What experience do you have developing in Swift?
Are you familiar with SwiftUI and Combine frameworks?
What do you think are the most important features of Swift?
What techniques do you use to improve the performance of Swift apps?
How do you debug applications written in Swift?
👋 A lot of companies to analyse? Let us help you to select the trustful service provider!
Technologies that may replace Swift
Thinking of other choices (alternatives) may be a decent thought:
Rust: A multi-paradigm systems programming language focused on safety, performance, and concurrency.
Kotlin: A statically typed programming language for modern multiplatform applications.
Go: A compiled, statically typed programming language designed at Google for building simple, reliable, and efficient software.
Hire Ukrainian Swift Engineers
With a highly skilled and experienced tech talent pool, the country offers an excellent opportunity to develop Swift projects in a cost-effective way. Moreover, the country is renowned for its commitment to client satisfaction and reliable delivery.
Top locations: Kyiv, Lviv, Kharkiv, Dnipro, Odesa, Zaporizhzhia, Vinnytsia, Khmelnytskyi, Ivano-Frankivsk.
The typical rates for Swift development in Ukraine vary depending on the company and the complexity of the project. Generally, rates for Swift development range from $15 to $50 per hour.
Future Trends
The future of Swift looks promising with its growing popularity among developers and continuous updates from Apple.
Future developments may include improvements to the language's interoperability, robustness, simplicity and performance. Additionally, as more companies adopt Swift as their primary programming language, it is likely that we will see an expansion in its use beyond iOS development to other platforms such as server-side applications or web development. Overall, there is no doubt that Swift will continue to evolve and play a significant role in the software industry for years to come.