SugarCRM Development Firms in Ukraine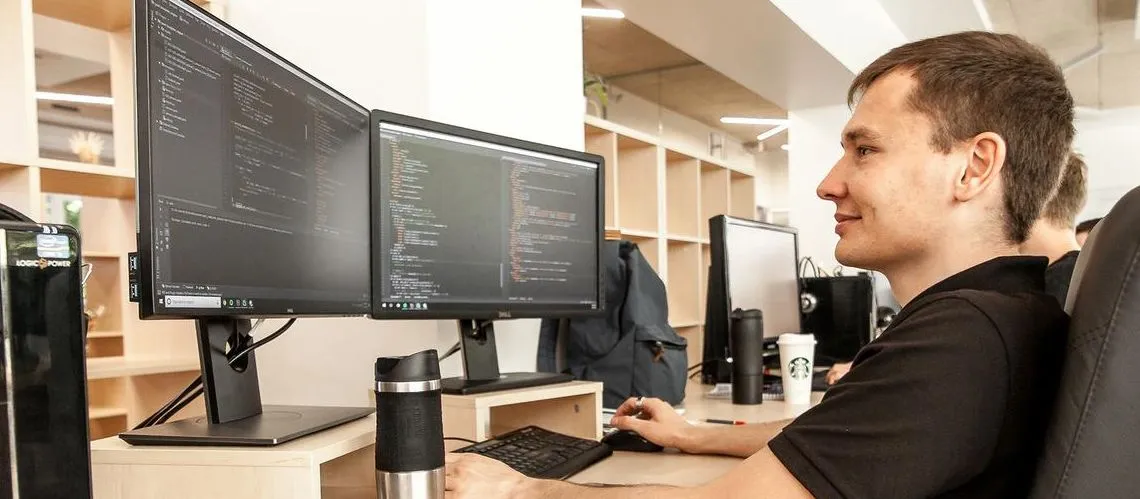 Discover the best SugarCRM Development Companies in Ukraine, known for their excellent services and expertise in leveraging this robust customer relationship management software. These top-notch Ukrainian firms specialize in implementing, customizing, and maintaining SugarCRM solutions to help businesses streamline sales processes and enhance their overall productivity. Explore our carefully curated list of industry-leading SugarCRM developers and find the perfect partner to cater to your business needs.
(i) Related tech terms: SugarCRM, Enterprise Edition, SuiteCRM, CE (Community Edition), Deployment, Customization, Integration, Security, Reporting, Sugar Market, Sugar Outfitters.
Featured Websites
🥇 Looking for the best freelance SugarCRM developers? Look no further than Fiverr! Our marketplace is home to a wide range of talented freelancers who can handle all your SugarCRM needs. With competitive pricing and top-notch quality, you'll love working with our team. So why wait? Start browsing today and find the perfect freelancer for your next project – only on Fiverr.
Digicode is a global software development company based in Dallas, Texas with development centers in Costa Rica and Ukraine, providing a range of professiona...
How to choose the right firm?
When looking for a SugarCRM development company, it is important to consider their experience and expertise in the field, as well as their customer reviews, portfolio, and pricing.
Make sure to ask for references, and do your own research to ensure that the company you choose has a good track record and the right expertise to provide you with a successful SugarCRM development project.
Five questions you should ask SugarCRM developer(s) before the hire
What is your experience with developing custom solutions in SugarCRM?
How do you ensure optimal performance when building solutions in SugarCRM?
How do you ensure data integrity when building solutions in SugarCRM?
How do you handle debugging tasks when working with SugarCRM?
What strategies do you employ to ensure security when developing solutions on SugarCRM?
👋 A lot of companies to analyse? Let us help you to select the trustful service provider!
Technologies that may replace SugarCRM
Thinking of other choices (alternatives) may be a decent thought:
Salesforce: cloud-based customer relationship management (CRM) platform that helps businesses manage customer relationships, track sales, and automate business processes.
Microsoft Dynamics: a suite of enterprise resource planning (ERP) and customer relationship management (CRM) solutions that help organizations streamline operations, increase customer satisfaction, and improve financial performance.
Zoho CRM: cloud-based CRM software that helps businesses manage customer relationships, automate sales processes, and generate leads.
Hire Ukrainian SugarCRM Engineers
With its talented developers and low-cost development options, Ukraine is an attractive option for businesses looking for specialized SugarCRM development services. Additionally, the country has a strong commitment to innovation, making it a great place to find cutting-edge solutions for your business.
Top locations: Kyiv, Lviv, Kharkiv, Dnipro, Odesa, Zaporizhzhia, Vinnytsia, Khmelnytskyi, Ivano-Frankivsk.
The typical rates for SugarCRM development in Ukraine vary depending on the complexity and scope of the project. Generally, SugarCRM development services in Ukraine range from $25 to $50 per hour. However, some companies may charge higher or lower rates depending on the project.
Future Trends
The future of SugarCRM seems bright as the company continues to focus on improving customer experience and driving digital transformation through its innovative CRM products.
With advancements in technology, such as artificial intelligence and machine learning, it is likely that SugarCRM will integrate these features into their platform for enhanced functionality. Additionally, with increasing demand for cloud-based solutions, we can expect to see more emphasis on cloud integration offerings from this market-leading provider.