Spring Development Firms in Ukraine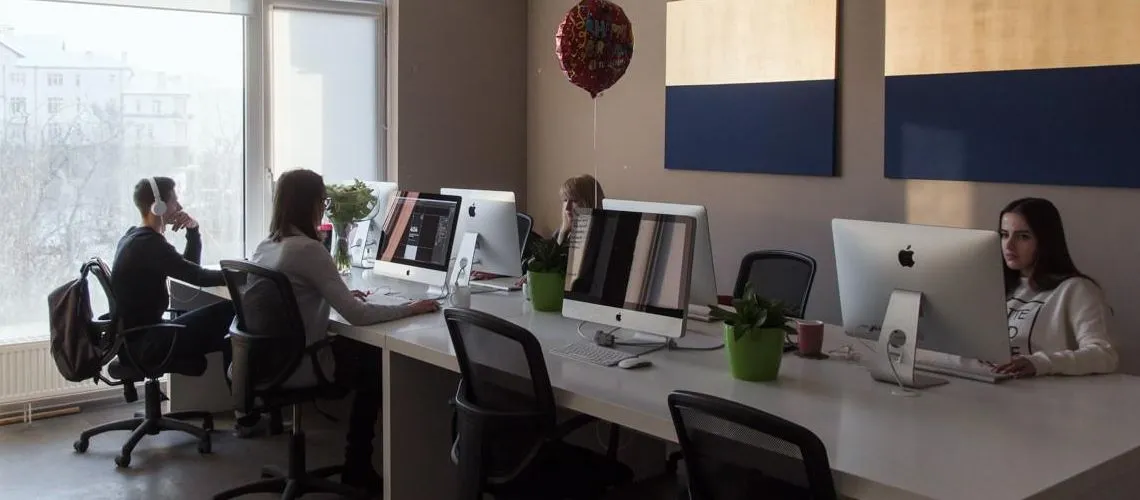 Discover top-notch Spring Development Companies in Ukraine, known for their expertise in building scalable and robust software solutions. These companies specialize in utilizing the Spring framework to create cutting-edge applications tailored to meet your business needs. Delve into our carefully curated list below that showcases the best of Ukrainian talent with a strong focus on quality, innovation, and timely delivery!
(i) Related tech terms: Inversion of Control (IoC), Dependency Injection (DI), Aspect-Oriented Programming (AOP), Spring Framework, Spring Boot, Spring Cloud.
Featured Websites
🥇 Looking for skilled Spring freelancers to complete your project? Look no further than Fiverr! Our platform connects you with top-rated professionals who specialize in everything from Java development to web design. With affordable prices starting at just $5, we make it easy and convenient for you to get the job done right. Sign up today and discover why so many businesses trust us as their go-to freelance services marketplace!
How to choose the right firm?
When choosing a Spring development company, it is important to consider their experience and expertise in the Spring framework.
Additionally, look for a company with a good reputation and a track record of successful projects. Finally, make sure the company is reliable and has the resources to meet your needs.
👋 A lot of companies to analyse? Let us help you to select the trustful service provider!
Technologies that may replace Spring
Thinking of other choices (alternatives) may be a decent thought:
Micronaut: A modern, JVM-based, full-stack framework for building modular, easily testable microservice and serverless applications.
Quarkus: A Kubernetes-native Java stack tailored for GraalVM and OpenJDK HotSpot, crafted from best-of-breed Java libraries and standards.
Helidon: A collection of Java libraries for writing microservices-based applications that run on a fast web core powered by Netty.
Hire Ukrainian Spring Engineers
With a large pool of experienced professionals and a wide range of services offered by its many development companies, Ukraine is a great choice for spring development projects. The country's experienced developers, competitive rates and flexible terms make it a great choice for businesses of any size.
Top locations: Kyiv, Lviv, Kharkiv, Dnipro, Odesa, Zaporizhzhia, Vinnytsia, Khmelnytskyi, Ivano-Frankivsk.
In Ukraine, the typical rate for Spring development depends on the company, the complexity of the project, and the experience of the team. Generally, you can expect to pay between $20 and $50 per hour. However, rates can vary significantly depending on the size and complexity of the project.
Future Trends
As the world continues to experience climate change, it is uncertain what the future holds for spring.
It has been predicted that in some regions, spring temperatures will arrive earlier and plants will flower sooner. However, other areas may face longer periods of drought or rain which could significantly impact plant life cycles. Additionally, there is concern about how human activities such as deforestation and pollution may affect vital habitats necessary to sustain springtime blooms. Ultimately, protecting our environment remains key to ensuring a healthy and vibrant season of renewal every year.