Spring Boot Development Firms in Ukraine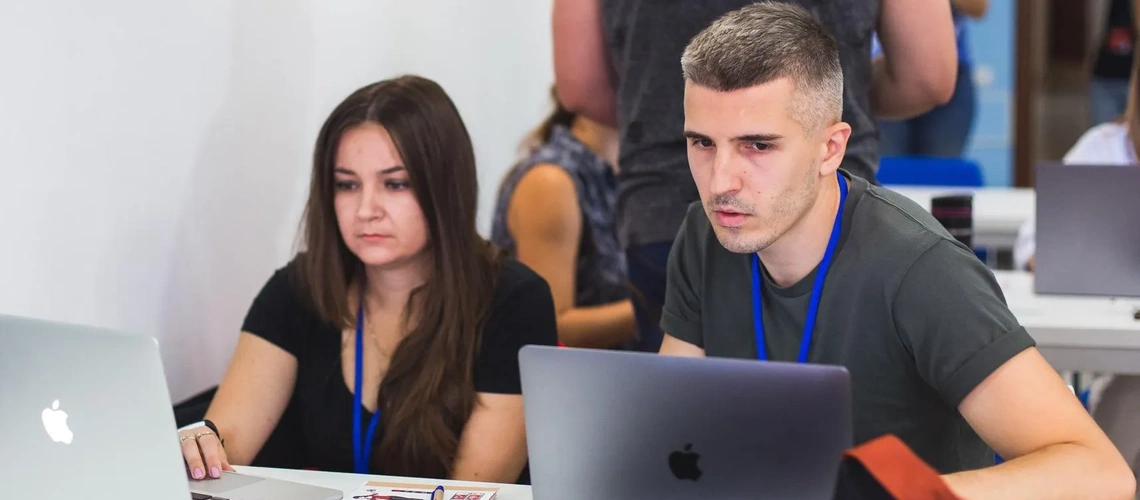 Discover top-tier Spring Boot Development Companies in Ukraine, known for their technical expertise and seamless delivery of exceptional products. These companies specialize in offering innovative software solutions using the powerful Spring Boot framework. Browse through our curated list to find industry-leading organizations that can cater to your business needs with cutting-edge technologies and tools, generating remarkable results for diverse project requirements.
(i) Related tech terms: Autoconfiguration, Dependency Injection, Starter Dependencies, Embedded Tomcat Server, Spring Boot CLI, Spring Boot Actuator.
Featured Websites
🥇 Looking for expert Spring Boot developers to build your next project? Look no further than Fiverr! Our freelancers have the skills and expertise to deliver top-tier web development services. Whether you're looking to create a new app or simply improve an existing one, our talented team of professionals can help make it happen. Start today and see the difference that Fiverr's freelance services marketplace can make!
How to choose the right firm?
When choosing a Spring Boot development company, it is important to consider their experience, the quality of their work, their pricing model, the technology stack they use, and their communication skills.
Be sure to read reviews and ask for references, as well as clearly define your project requirements so you can find a company that will work well with your team.
Five questions you should ask Spring Boot developer(s) before the hire
What experience do you have working with the Spring Boot framework?
How do you handle communication between components in a Spring Boot application?
What strategies do you use to troubleshoot problems in a Spring Boot application?
What design patterns have you used in developing Spring Boot applications?
How do you test Spring Boot applications?
👋 A lot of companies to analyse? Let us help you to select the trustful service provider!
Technologies that may replace Spring Boot
Thinking of other choices (alternatives) may be a decent thought:
Quarkus: A Kubernetes-native Java stack tailored for GraalVM and OpenJDK HotSpot, crafted from the best of breed Java libraries and standards.
Micronaut: A modern, JVM-based, full-stack framework for building modular, easily testable microservice and serverless applications.
Helidon: A collection of Java libraries for writing microservices, with an emphasis on simplicity and lightweight footprint.
Hire Ukrainian Spring Boot Engineers
With a highly skilled and experienced workforce, Ukraine offers reliable, cost-efficient and high-quality solutions. Businesses can benefit from the latest technology and expertise of Ukrainian Spring Boot developers to develop their applications for the web, mobile, and cloud.
Top locations: Kyiv, Lviv, Kharkiv, Dnipro, Odesa, Zaporizhzhia, Vinnytsia, Khmelnytskyi, Ivano-Frankivsk.
The typical rates companies charge for Spring Boot development in Ukraine vary depending on the size and scope of the project, developer experience, and the complexity of the task. Generally speaking, though, most companies charge between $25-35 per hour for Spring Boot development services.
Future Trends
The future of Spring Boot looks bright as it continues to be the go-to framework for building microservices and cloud-based applications.
With its focus on speed, simplicity, and ease of use, Spring Boot is poised to become even more popular in the coming years. Some exciting new features are also being developed such as support for GraalVM native images and reactive programming models that will make it easier than ever before to build high-performance applications with a low footprint.