Spree Commerce Development Firms in Ukraine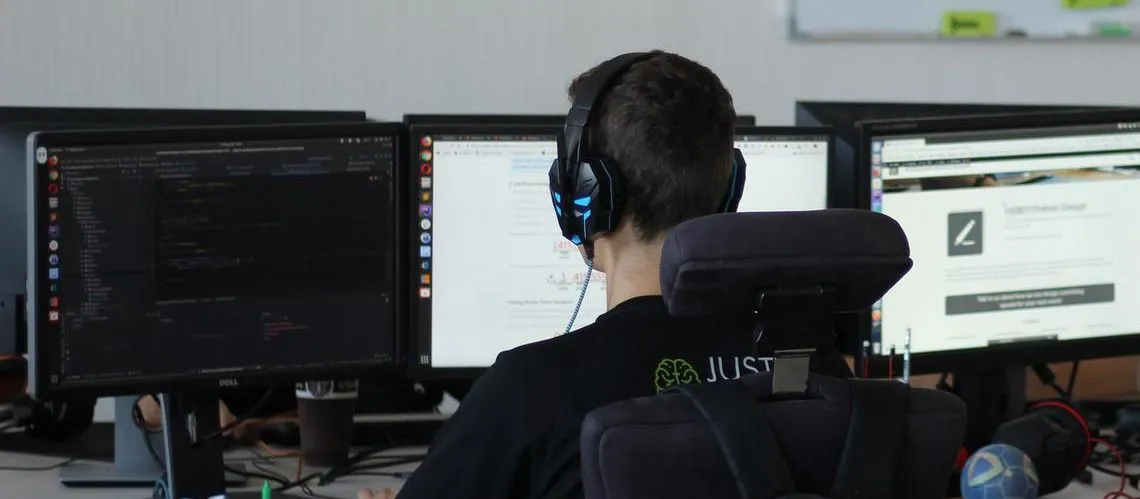 Discover top-rated Spree Commerce Development Companies in Ukraine within this comprehensive directory. Each company listed here is an expert in providing tailored e-commerce solutions using the powerful, flexible Spree framework. Take advantage of Ukrainian developers' technical expertise and commitment to excellence, ensuring successful online ventures for your business. Browse through our selections and find a valuable partner to build scalable, robust online stores that meet your unique requirements.
(i) Related tech terms: API, Payment Gateways, Webhooks, Spree Core, Solidus, Spree Extensions, ActiveMerchant, ActiveShipping.
Featured Websites
🥇 Looking for top-notch Spree Commerce freelancers to boost your e-commerce website? Look no further than Fiverr.com. Our platform connects you with the best freelance talent out there, ensuring that your project is completed on time and within budget. Whether it's custom development or design work, our experts have got you covered. Sign up today and take advantage of our unbeatable pricing!
JetRuby Agency is a professional BPO company founded in 2010 as a YC startup that specializes in building efficient digital solutions to help businesses grow...
How to choose the right firm?
When choosing a Spree Commerce development company, it's important to consider their level of expertise and experience in the field of e-commerce development.
Also look for a company that has a proven track record of successful projects and customer satisfaction. Additionally, make sure the company has the right technical resources and the ability to work within your budget. Finally, choose a company that has a good reputation and is able to provide you with the necessary customer support and after-sales service.
Five questions you should ask Spree Commerce developer(s) before the hire
How much experience do you have working with Spree Commerce?
What payment gateways have you integrated with Spree Commerce?
Are you familiar with using Spree Commerce API?
How familiar are you with testing and troubleshooting Spree Commerce applications?
What challenges have you faced while developing applications with Spree Commerce?
👋 A lot of companies to analyse? Let us help you to select the trustful service provider!
Technologies that may replace Spree Commerce
Thinking of other choices (alternatives) may be a decent thought:
Shopify: A cloud-based ecommerce platform that enables users to create, manage, and scale their online stores.
Magento: An open-source ecommerce platform that offers flexibility and scalability for businesses of all sizes.
BigCommerce: A cloud-based ecommerce platform that offers a wide range of features and integrations.
Hire Ukrainian Spree Commerce Engineers
Ukraine is home to a wide range of talented developers and designers who can create custom ecommerce solutions for any type of business, from small startups to large enterprises. Moreover, Ukraine is known for its affordable rates and timely delivery, making it an ideal choice for those looking for an experienced Spree Commerce development company.
Top locations: Kyiv, Lviv, Kharkiv, Dnipro, Odesa, Zaporizhzhia, Vinnytsia, Khmelnytskyi, Ivano-Frankivsk.
The typical rates companies charge for Spree Commerce development in Ukraine vary depending on the complexity of the project. Generally, companies charge between $20-50/hour for Spree Commerce development. However, the rate may be higher or lower depending on the company's experience and the specific requirements of the project.
Future Trends
The future of Spree Commerce looks promising with its focus on headless e-commerce and API-first approach.
It is well-suited for developers who seek customization flexibility, microservice architecture, and easy integration with various third-party services. With the support of a strong community and an active developer base contributing to open-source updates continually, it ensures that businesses stay ahead in this ever-evolving industry, providing unparalleled user experiences while helping online merchants engage customers better than ever before in omnichannel shopping environments.