Spark Development Firms in Ukraine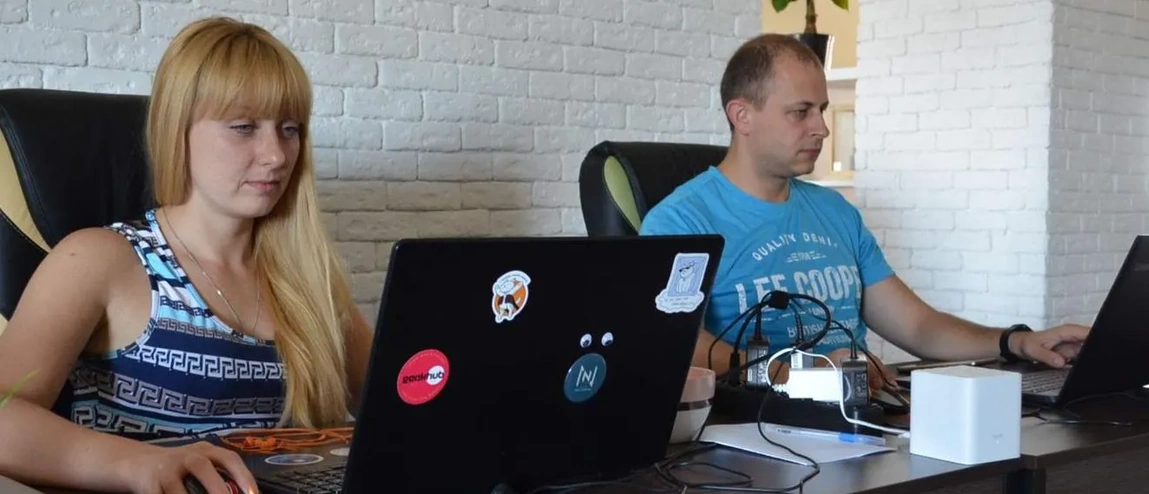 Explore our thoughtfully curated listings of top Ukrainian Spark Development Companies. These firms hold expertise in Apache Spark to deliver high-performance processing and analytical solutions for big data challenges. Empower your business with the adept professionals from these companies, who will not only help you adapt to the rapidly evolving tech landscape but also provide customized solutions unique to your requirements. Have a look at their portfolios and let innovation lead the way.
(i) Related tech terms: Cluster Manager, Driver, Executor, RDD, DAG, Task, Stage, SparkContext, DataFrame, MLlib.
Featured Websites
🥇 Looking for top-quality freelancers to work with? Look no further than Fiverr.com's Spark! Our community of skilled professionals are ready and waiting to take on your projects, providing exceptional service at an unbeatable price. With thousands of talented creatives at your fingertips, you won't find a more efficient or affordable way to get the job done. Sign up today and start experiencing the freelance revolution firsthand – only at Fiverr.com!
How to choose the right firm?
When choosing a Spark development company, it is important to evaluate their experience, expertise, and portfolio of past projects.
You should also look into the company's customer service and communication capabilities, as well as the scalability of their solutions. Lastly, it is essential to check the company's pricing and payment terms to ensure that it is in line with your budget.
Five questions you should ask Spark developer(s) before the hire
What experience do you have working with Apache Spark?
What techniques do you use to debug Spark applications?
Are you familiar with monitoring and tuning Spark applications?
What is your experience with distributed computing?
How do you use the Spark API to write distributed applications?
👋 A lot of companies to analyse? Let us help you to select the trustful service provider!
Technologies that may replace Spark
Thinking of other choices (alternatives) may be a decent thought:
Apache Flink: An open-source, distributed, fault-tolerant stream processing framework.
Apache Storm: An open-source, distributed, real-time computation system.
Apache Kafka: An open-source, distributed streaming platform for building real-time streaming applications.
Hire Ukrainian Spark Engineers
Companies in Ukraine have access to a wide range of services, such as software development, data analytics, AI, and machine learning, which can give them the edge needed to stay ahead of the competition. Many companies from across the world have chosen Ukraine as the perfect destination to develop their products and launch their businesses.
Top locations: Kyiv, Lviv, Kharkiv, Dnipro, Odesa, Zaporizhzhia, Vinnytsia, Khmelnytskyi, Ivano-Frankivsk.
The typical hourly rate for a Spark developer in Ukraine ranges from $25 to $40 per hour. However, the rate can vary depending on the experience and skill level of the developer, as well as the project scope. Additionally, some companies may offer discounted rates for long-term projects.
Future Trends
The future of Spark looks promising, with its potential to become a leading choice for big data processing.
It is set to continue evolving and improving by enhancing real-time stream processing capabilities, providing better integration with operating systems and databases. Additionally, it will leverage AI algorithms that enhance predictive analytics in various sectors from retail e-commerce stores to finance businesses throughout the world. As customers demand more sophisticated services from companies over time progressively, Spark becomes increasingly important as being capable of keeping up-to-date constantly ahead of these changing trends!