Sonarqube Development Firms in Ukraine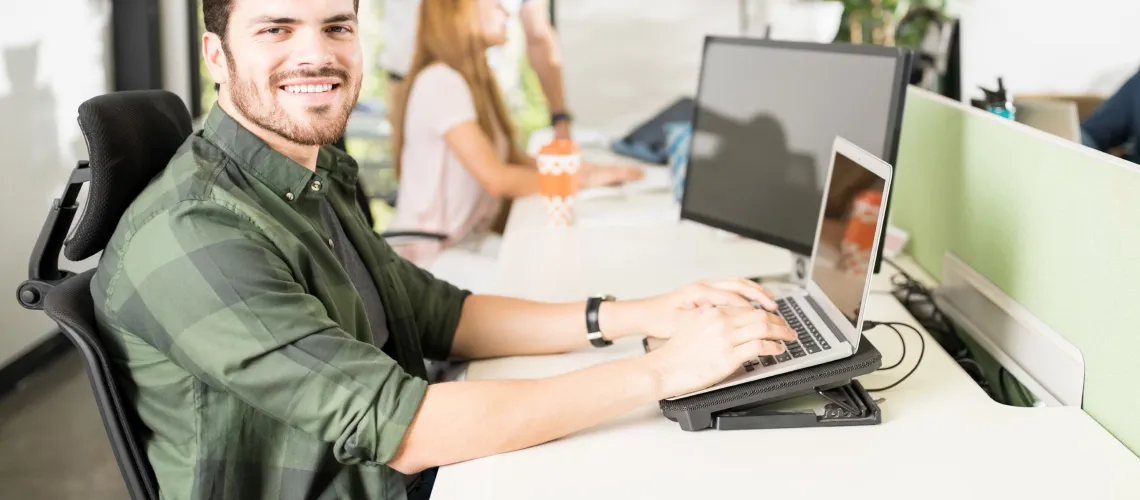 Discover top-notch SonarQube development companies in Ukraine, specializing in providing high-quality software analysis and continuous inspection for your projects. These expert teams are dedicated to enhancing code quality and security while enabling developers to create error-free applications with ease. Browse through our carefully curated selection of leading Ukrainian companies experienced in utilizing SonarQube's robust capabilities, ensuring success at every stage of your project lifecycle.
(i) Related tech terms: Static Code Analysis, Code Coverage, Code Duplication, Coding Standards Compliance, Vulnerability Scanning, Quality Gates, Code Smells, Performance Profiling.
Featured Websites
🥇 Looking for top-notch Sonarqube freelancers but don't know where to start? Look no further than Fiverr! With a vast community of talented professionals, it's easier than ever to connect with the perfect freelancer for your project. Get started today and see what sets Fiverr apart from the rest!
Kyiv
|
|
Mykhailo Hryhorash
Levi9 is a nearshore technology service provider specializing in custom made business IT, with around 1000 employees and 50+ customers. We have achieved 20% ...
Jappware is a software engineering and consultancy company that assists clients in transforming, optimizing and accelerating their business digitally. We pro...
How to choose the right firm?
When choosing a Sonarqube development company, it is important to consider the company's experience, expertise, and portfolio of past projects.
Additionally, it is important to assess the company's customer service, technical support, and pricing structure to ensure that the company meets your specific requirements and budget.
Five questions you should ask Sonarqube developer(s) before the hire
What experience do you have working with SonarQube?
Describe a project you've worked on that incorporated SonarQube.
How do you ensure that SonarQube is properly configured for a project?
What challenges have you encountered while working with SonarQube?
What do you think is the most important feature of SonarQube?
👋 A lot of companies to analyse? Let us help you to select the trustful service provider!
Technologies that may replace Sonarqube
Thinking of other choices (alternatives) may be a decent thought:
Codacy: Automated code review platform that helps developers save time in code reviews and tackle technical debt.
Code Climate: Automated code review platform that helps developers find and fix issues in their code.
Klocwork: Automated code review and static analysis tool that helps developers find and fix critical defects in their code.
Hire Ukrainian Sonarqube Engineers
With a solid base of technical talent, excellent infrastructure and competitive pricing, Ukrainian companies can offer high-quality services at an affordable cost. This provides a great opportunity for companies looking to outsource their Sonarqube development needs.
Top locations: Kyiv, Lviv, Kharkiv, Dnipro, Odesa, Zaporizhzhia, Vinnytsia, Khmelnytskyi, Ivano-Frankivsk.
The typical rate for Sonarqube development in Ukraine varies depending on the company, as well as the specific project requirements. Generally, the hourly rate for Sonarqube development in Ukraine ranges from $20 to $50 per hour. Some companies may charge a fixed-price fee depending on the project scope.
Future Trends
Sonarqube, a popular open-source code quality and security analysis tool, is expected to have an exciting future ahead.
With the rise of DevOps culture and Agile practices in software development, Sonarqube's role will become increasingly important for delivering high-quality products at speed. The platform is also likely to leverage more advanced technologies such as machine learning and artificial intelligence, making it even more robust in identifying issues before they cause major problems down the line. Overall, we can expect Sonarqube to remain a critical component of modern software engineering workflows moving into the future.