SOLIDWORKS Development Firms in Ukraine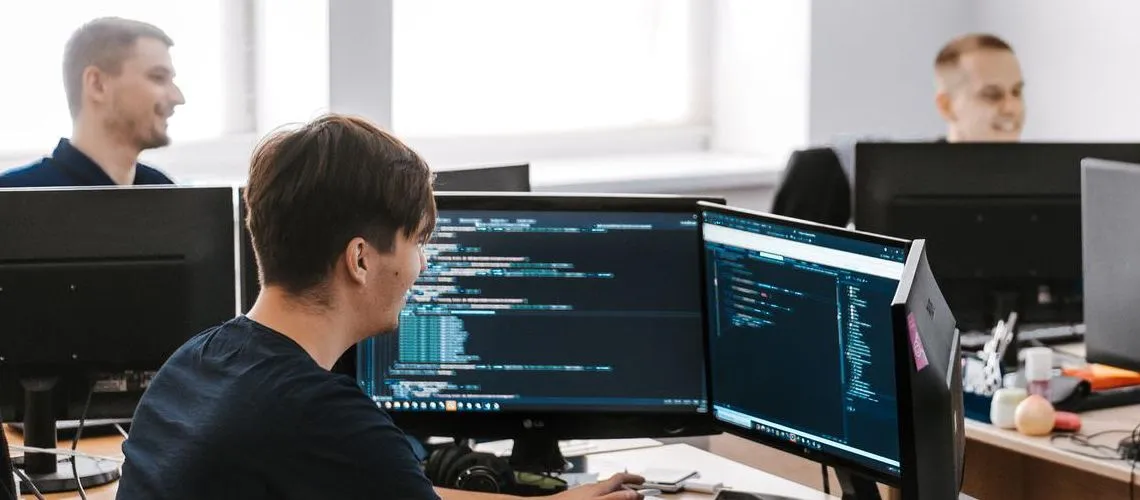 Discover top-notch SOLIDWORKS development companies in Ukraine, a country renowned for its exceptional engineering talent and technological advancements. Our carefully curated list features industry-leading firms specializing in computer-aided design (CAD), product data management (PDM), and simulation solutions to streamline your project's lifecycle from concept to production. Explore innovative teams with proven expertise in designing high-performing products across various industries, delivering bespoke services tailored to your specific needs.
(i) Related tech terms: Parametric modeling, Feature-based modeling, SolidWorks Simulation, SolidWorks Visualize, Sheet Metal Design, Mold Design, Motion Analysis.
Featured Websites
🥇 Looking for top-tier SolidWorks freelancers? Look no further than Fiverr! Our freelance services marketplace is home to some of the most skilled and experienced designers in the industry. Whether you need a custom 3D model or professional documentation, our community of experts has got your back. With affordable rates and fast turnaround times, there's never been a better time to hire Solidworks freelancers on Fiverr.com!
At Droid-Technologies, our mission is to deliver and implement successful Business solutions for our clients by leveraging modern technology, integrated idea...
Yael Acceptic is a part of the Yael Group, one of the largest company groups in Israel, providing dedicated teams of professional engineers for clients. We h...
How to choose the right firm?
When looking for a SOLIDWORKS development company, it is important to ensure they have the technical expertise, experience, and customer service to meet your needs.
Research the company's portfolio to check the quality of their work, read reviews from past and current customers, and ask for references to get a better understanding of their capabilities. Additionally, make sure they offer the services you need and have a clear pricing structure.
Five questions you should ask SOLIDWORKS developer(s) before the hire
What experience do you have with SOLIDWORKS?
Describe a project you've completed using SOLIDWORKS.
How do you handle large and complex assemblies in SOLIDWORKS?
How have you used SOLIDWORKS to solve complex design problems?
How do you troubleshoot and debug SOLIDWORKS models?
👋 A lot of companies to analyse? Let us help you to select the trustful service provider!
Technologies that may replace SOLIDWORKS
Thinking of other choices (alternatives) may be a decent thought:
Onshape: Cloud-based 3D CAD system with real-time collaboration, version control, and data management tools.
Fusion 360: Cloud-based 3D CAD/CAM/CAE platform for product development and collaboration.
CATIA: Powerful 3D CAD/CAM/CAE software for product design and engineering.
Hire Ukrainian SOLIDWORKS Engineers
Ukrainian developers have the expertise and experience to provide customized solutions that meet the exact needs of their customers. Additionally, their rates are competitive compared to other countries and the quality of work is top-notch.
Top locations: Kyiv, Lviv, Kharkiv, Dnipro, Odesa, Zaporizhzhia, Vinnytsia, Khmelnytskyi, Ivano-Frankivsk.
The typical rate for SOLIDWORKS development in Ukraine is around $25 to $45 per hour. However, the exact rate will depend on the complexity of the project, the experience of the developer, and the company's budget.
Future Trends
The future of SOLIDWORKS promises to bring more advanced design features, enhanced collaboration tools, and better 3D printing capabilities.
With the integration of artificial intelligence and machine learning technology, SOLIDWORKS aims to make the designing process smarter and easier for users. The software will also be optimized for cloud-based computing with improved integrations with cloud services such as Microsoft Azure and Amazon Web Services. Overall, it seems that SOLIDWORKS is gearing up towards a bright future filled with new opportunities for designers across all industries.