Solidity Development Firms in Ukraine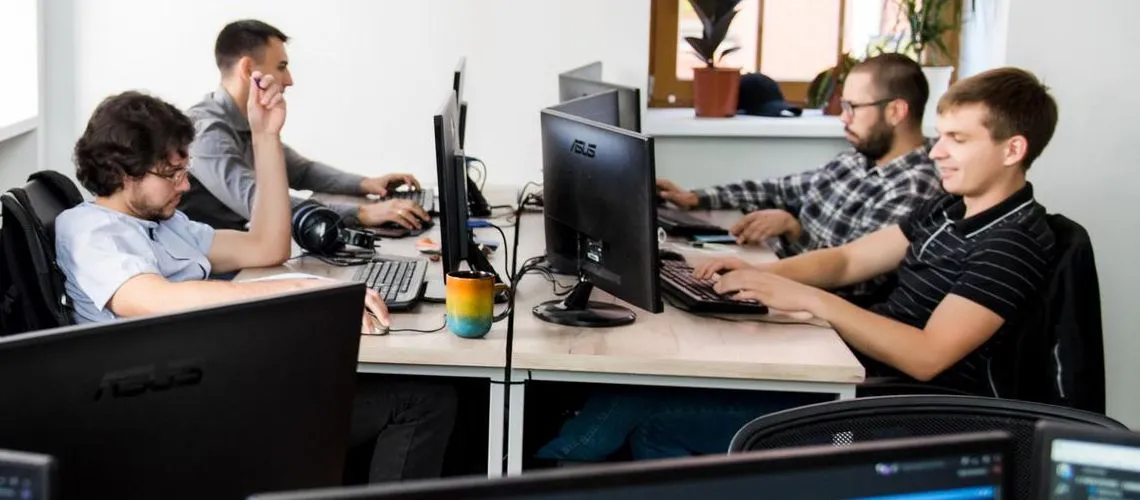 Explore the finest Solidity Development Companies in Ukraine, a thriving hub of blockchain and smart contract expertise. These companies are dedicated to providing exceptional service and cutting-edge solutions for your decentralized application needs. Delve into this comprehensive list of development firms that excel in crafting robust, secure, and efficient smart contracts while leveraging their vast knowledge on the Ethereum platform. With these top-notch providers at your fingertips, find the perfect match to bring your projects to new heights!
(i) Related tech terms: Smart contracts, Solidity compiler, Ethereum Virtual Machine (EVM), blockchain consensus protocols, decentralized applications (dApps).
Featured Websites
🥇 Empower your cryptocurrency project with expert Solidity developers on Fiverr! From smart contract creation to decentralized applications, our freelancers offer unbeatable value and quick turnaround times. Hire the best in the business today!
How to choose the right firm?
When choosing a Solidity development company, it's important to consider its experience and track record in the industry, its portfolio of completed projects, its communication style, and its pricing model.
It's also important to ensure that the company has an established process for developing, testing, and deploying contracts. Additionally, you should ask for references from past clients and do research to ensure that the company you choose is reputable and reliable.
Five questions you should ask Solidity developer(s) before the hire
How long have you been working with Solidity and Ethereum development?
What experience do you have working with the Solidity language and the various development tools and frameworks?
What do you think are the main advantages and challenges of developing decentralized applications using Solidity?
What challenges have you faced while developing Solidity applications?
What strategies do you use to ensure that the code you write meets the highest standards of quality and security?
👋 A lot of companies to analyse? Let us help you to select the trustful service provider!
Technologies that may replace Solidity
Thinking of other choices (alternatives) may be a decent thought:
Vyper: A Python-like language for smart contracts with a focus on security, language simplicity, and auditability.
Simplicity: A new language for blockchain programming, designed to be more secure and easier to understand than Solidity.
Cello: A language for smart contracts, designed to be simple and secure.
Hire Ukrainian Solidity Engineers
It is one of the largest and most experienced countries when it comes to blockchain development, and its developers are well-versed in the Solidity language. Ukrainian companies are also known for their competitive pricing, making them an invaluable resource for businesses looking to make the most of their Solidity project.
Top locations: Kyiv, Lviv, Kharkiv, Dnipro, Odesa, Zaporizhzhia, Vinnytsia, Khmelnytskyi, Ivano-Frankivsk.
The typical cost of Solidity development in Ukraine varies from $25 to $50 per hour. The final price will depend on the complexity of the project, the experience of the developer, the scope of the project, and the timeline.
Future Trends
Solidity, the programming language used for creating smart contracts on the Ethereum platform, has been gaining popularity since its release in 2014.
With the increasing adoption of blockchain technology and decentralized applications, it's safe to say that Solidity will continue to have a successful future ahead. Further advancements are expected with new tools and libraries aimed at making contract development easier while preserving security standards. As more developers embrace Solidity as their go-to language for building smart contracts we can expect innovative solutions from this promising technology in years to come.