Snowflake Development Firms in Ukraine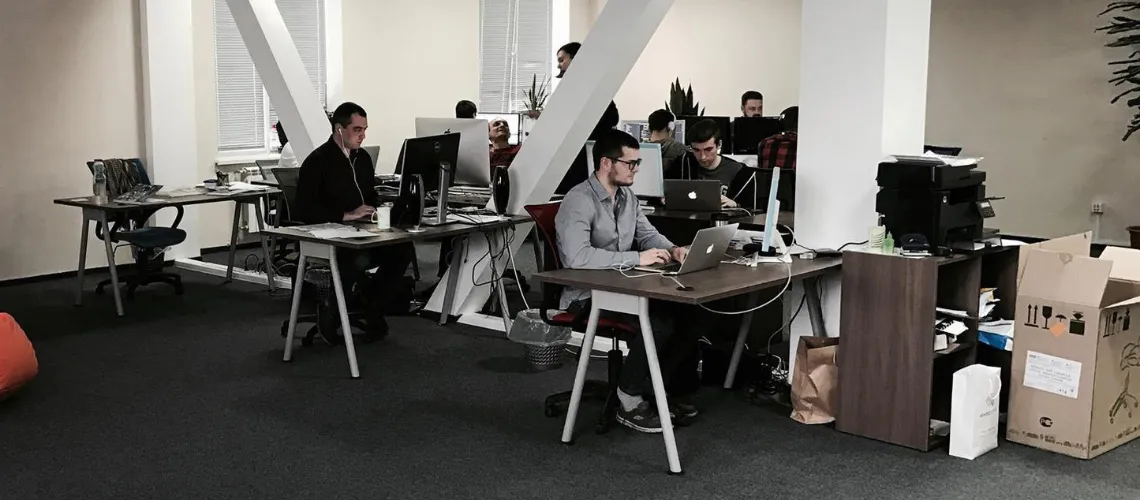 Discover top-notch Snowflake Development Companies in Ukraine, offering highly skilled experts and exceptional services to cater to your specific data management needs. These companies merge industry knowledge with cutting-edge technology, creating unparalleled solutions tailored for diverse organizations. Explore our curated directory of Ukrainian Snowflake developers and find the perfect partner to elevate your business through innovative data warehousing strategies and advanced analytics capacities.
(i) Related tech terms: Snowflake Cloud Data Platform, Virtual Warehouses, Semantic Layer, Separation of Storage and Compute, Zero Copy Cloning, Multi-cluster Shared Data Architecture, Data Sharing, Micro-Partitioning.
Featured Websites
🥇 Looking for exceptional freelancers to spice up your creative projects? Fiverr.com is the perfect marketplace for you. Snowflake freelancers are readily available with diverse skills in writing, coding, graphic design and video editing! Hire professionals that deliver outstanding work within tight timelines. Be sure to check out their affordable prices today and take advantage of our exclusive deals – only on Fiverr.com!
We believe in delivering the best experience to our customers. Dedicated Lab is an IT consulting and software development company whose mission is to provid...
How to choose the right firm?
When choosing a Snowflake development company, it is important to look for a company that has experience in the field, offers competitive rates, and understands your project requirements.
Additionally, look for customer reviews and portfolios from past projects to ensure the company is capable and reliable. Finally, make sure they are knowledgeable in the latest technologies and can provide the best solutions for your project.
Five questions you should ask Snowflake developer(s) before the hire
Can you explain Snowflake's architecture and how it differs from traditional relational databases?
What tips and best practices would you recommend for working with Snowflake?
What strategies have you used to effectively manage a large Snowflake data warehouse?
What processes have you implemented to ensure data integrity when using Snowflake?
What challenges have you encountered when developing applications with Snowflake?
👋 A lot of companies to analyse? Let us help you to select the trustful service provider!
Technologies that may replace Snowflake
Thinking of other choices (alternatives) may be a decent thought:
Apache Hadoop: An open-source software framework for distributed storage and processing of large datasets across clusters of computers.
MongoDB: A document-oriented NoSQL database system that uses JSON-like documents with dynamic schemas.
Apache Spark: An open-source distributed cluster-computing framework for real-time processing of large datasets.
Hire Ukrainian Snowflake Engineers
Ukrainian snowflake developers possess a unique combination of hands-on technical knowledge, creative problem-solving skills and a deep understanding of the latest technologies. By leveraging their expertise and advanced technologies, snowflake developers in Ukraine can rapidly build, iterate and deploy software solutions in a fraction of the time and cost compared to other countries.
Top locations: Kyiv, Lviv, Kharkiv, Dnipro, Odesa, Zaporizhzhia, Vinnytsia, Khmelnytskyi, Ivano-Frankivsk.
The typical rates companies charge for Snowflake development in Ukraine vary depending on the company and the specific project. Generally, the cost of development ranges from $30 to $50 per hour. However, some companies may offer lower or higher rates depending on the complexity of the project.
Future Trends
The future of Snowflake looks promising as more and more organizations are turning towards cloud-based data warehousing solutions.
With its flexible pricing model, easy scalability, and increased security features, Snowflake is well-positioned to capture a significant market share in the years to come. Additionally, advancements in machine learning and artificial intelligence capabilities will further enhance the platform's offerings for big data analytics. Overall, there seems to be no limit to where this technology can go from here!