Slack Development Firms in Ukraine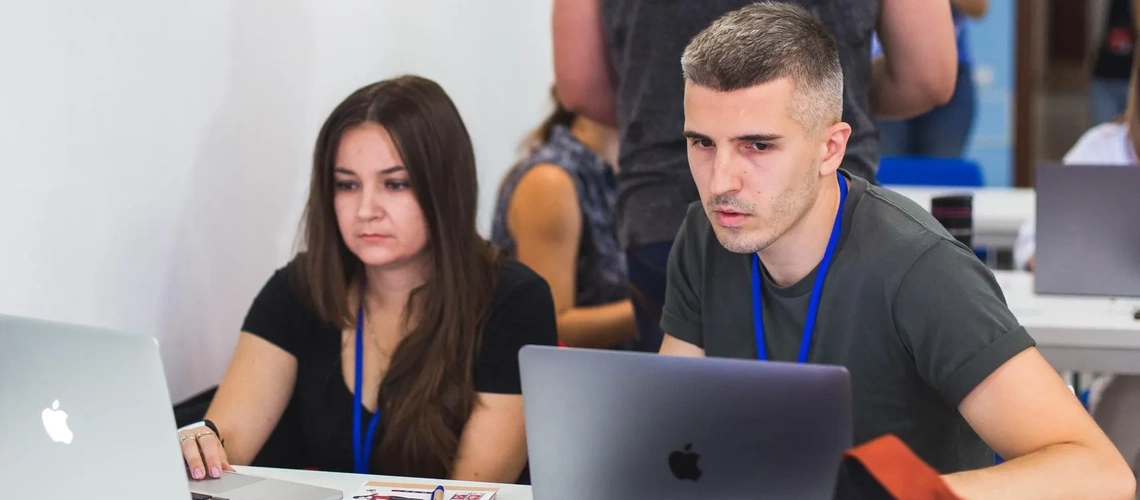 Explore our curated list of top-notch Slack Development Companies in Ukraine, known for delivering high-quality and innovative Slack applications. These talented teams possess expertise in crafting custom integrations and bots to streamline workflows, boost productivity, and enhance team communication. Browse through their profiles to discover the perfect partners for your project needs – from small businesses to large enterprises!
(i) Related tech terms: Channels, Direct Messages, Keywords, Threads, Mentions, Integrations, Notifications, Pinned Items, Search, File Sharing.
Featured Websites
🥇 Looking for reliable and experienced Slack freelancers? Look no further than Fiverr! Our marketplace connects you with skilled professionals who offer top-quality services at unbeatable prices. Whether you need help with project management, customer support, or anything in between, we've got you covered. Visit us today to find the perfect freelancer for your needs!
How to choose the right firm?
When choosing a Slack development company, it is important to consider the company's experience, capabilities, and portfolio of past projects.
Make sure they have prior experience in building Slack applications, and inquire about the development process they use. Additionally, ask for references and customer reviews to get a better idea of their past performance.
Typical Projects
Five questions you should ask Slack developer(s) before the hire
How would you define Slack's core features and capabilities?
What challenges do you anticipate when developing Slack applications?
How do you ensure that Slack applications are compatible with other systems?
What skills do you have that make you qualified to develop Slack applications?
What strategies do you use to ensure the scalability and security of Slack applications?
👋 A lot of companies to analyse? Let us help you to select the trustful service provider!
Technologies that may replace Slack
Thinking of other choices (alternatives) may be a decent thought:
Microsoft Teams: A collaboration platform that integrates chat, file sharing, video conferencing, and other productivity tools.
Google Hangouts: An instant messaging and video chat platform from Google.
Skype for Business: A unified communication platform from Microsoft that includes instant messaging, audio and video conferencing, and file sharing.
Hire Ukrainian Slack Engineers
With a steady supply of highly-skilled and experienced developers, Ukraine is an attractive option for both startups and established businesses. The country also offers competitive rates for its services, making it a cost-effective choice for companies in need of Slack development.
Top locations: Kyiv, Lviv, Kharkiv, Dnipro, Odesa, Zaporizhzhia, Vinnytsia, Khmelnytskyi, Ivano-Frankivsk.
The typical rates for Slack development in Ukraine vary depending on the complexity of the project and the experience of the developer. However, on average, companies in Ukraine charge an hourly rate of $15-$30 for Slack development.
Future Trends
The future of Slack looks promising as more companies adopt remote work practices.
Its integration with other platforms such as Google Drive and Zoom has made it a popular choice for team communication. With continuous updates to its features, including the addition of video calls, Slack is well-equipped to cater to the needs of modern workplaces. However, increased competition from Microsoft Teams and other similar platforms means that Slack will have to stay innovative in order to maintain its market position in the coming years.