Silverlight Development Firms in Ukraine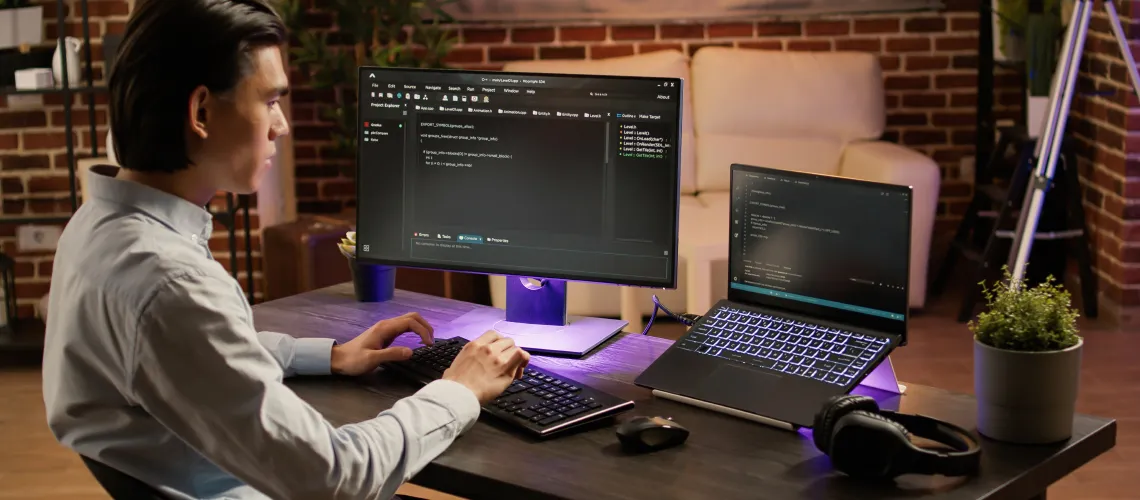 Explore our curated list of top Silverlight Development Companies in Ukraine, which are dedicated to providing exceptional solutions powered by Microsoft's Silverlight technology. With their expertise and commitment to excellence, these companies offer innovative applications designed for diverse industries. Discover the perfect partner in your quest for engaging user experiences and high-performance digital products by browsing through this comprehensive directory of Ukrainian Silverlight specialists.
(i) Related tech terms: Silverlight Runtime, XAML, Deep Zoom, Content Protection, DRM, Isolated Storage, MediaElement, Smooth Streaming, Out Of Browser.
Featured Websites
🥇 Looking for Silverlight experts to work on your project? Look no further! Fiverr.com is the go-to marketplace for hiring top-rated freelancers. With hundreds of experienced professionals, you can easily find the perfect fit for your needs and budget. Get started today and take advantage of our easy-to-use platform, secure payment system, and 24/7 support. Hire a skilled Silverlight freelancer on Fiverr now!
Zhytomyr
|
|
Kirill Osadchuk
We are a small team of developers from Ukraine with a passion for creating beautiful and simple web solutions. By applying creative technology, we strive to ...
How to choose the right firm?
When choosing a Silverlight development company, it is important to look for a company with a proven track record of successful Silverlight development projects, experience in developing robust Silverlight applications, and a team of highly-skilled professionals who are knowledgeable about the latest Silverlight technologies.
Additionally, be sure to check customer testimonials and reviews to get an understanding of how the company performs in terms of meeting deadlines and delivering quality results.
Five questions you should ask Silverlight developer(s) before the hire
What experience do you have developing Silverlight applications?
What techniques do you use to optimize Silverlight application deployment?
How have you implemented client-side validation in Silverlight applications?
Describe how you use data binding with Silverlight.
How do you handle media streaming with Silverlight?
👋 A lot of companies to analyse? Let us help you to select the trustful service provider!
Technologies that may replace Silverlight
Thinking of other choices (alternatives) may be a decent thought:
HTML5: A markup language used to create websites and web applications.
JavaScript: A scripting language used to create interactive web applications.
Adobe Flash/Flex: A platform used to create interactive web applications.
Hire Ukrainian Silverlight Engineers
With their highly skilled and experienced teams, they are able to provide comprehensive solutions for all types of software development and web development needs. They have the necessary proficiency in developing various applications and websites that use Silverlight as the technology of choice, and they are able to complete projects on time and within budget.
Top locations: Kyiv, Lviv, Kharkiv, Dnipro, Odesa, Zaporizhzhia, Vinnytsia, Khmelnytskyi, Ivano-Frankivsk.
The typical rates for Silverlight development in Ukraine can vary greatly depending on the complexity of the project, the size of the project, the skill level of the developers involved, and the specific requirements of the project. Generally speaking, however, rates for Silverlight development in Ukraine can range from around $15 to $50 per hour.
Future Trends
The future of Silverlight seems uncertain as Microsoft has announced that it will no longer support the platform by 2021.
Many organizations are now looking into migrating their applications to other technologies such as HTML5 and JavaScript. However, developers who still use Silverlight can continue to do so until its end-of-life date but should start planning for a transition to newer technologies in the near future.