SignalR Development Firms in Ukraine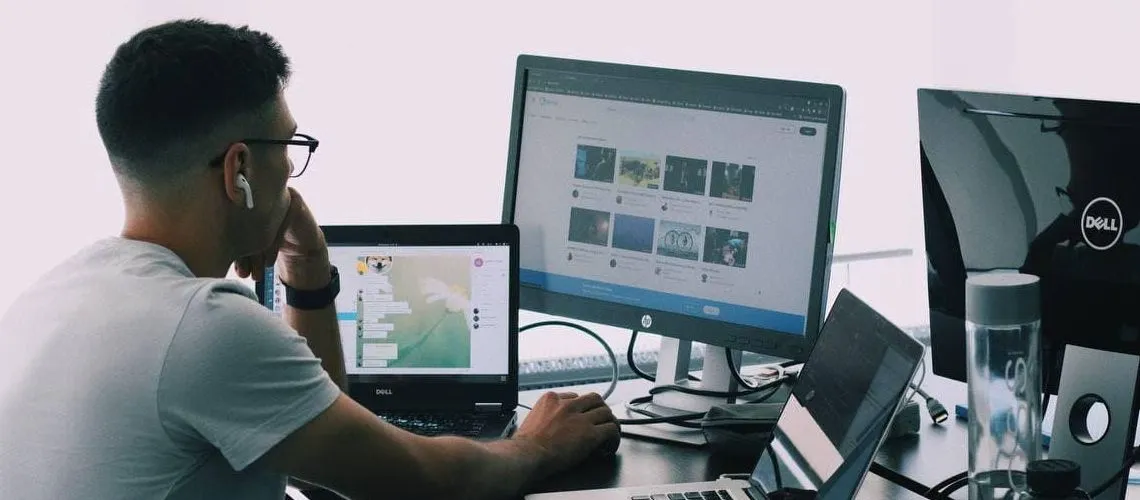 Discover top-notch SignalR development companies in Ukraine, known for providing high-quality and seamless real-time communication solutions. These experts specialize in building cutting-edge applications using SignalR technology to ensure outstanding user experiences. Explore this comprehensive list of Ukrainian companies meticulously selected based on their skills, professionalism, and successful projects count to find the right partner for your business needs.
(i) Related tech terms: Persistent Connections, Hubs, Proxies, SignalR Protocol, Server-Sent Events, Long-Polling, Web Sockets.
Featured Websites
🥇 Looking for top-notch SignalR freelancers? Look no further than Fiverr! Our freelance services marketplace is the perfect place to find highly skilled professionals who can help you take your projects to the next level. With fast turnarounds and exceptional quality, our experts will help you get the results you need on time and within budget. So why wait? Sign up today and start working with some of the best SignalR talent around!
Khmelnytskyi
|
|
Igor Prokofiev
Twincore Systems is a cloud-based web application and software development company that specializes in creating custom web, SaaS, and cloud projects based on...
How to choose the right firm?
When choosing a SignalR development company, it is important to research the company's experience and expertise in the field, their portfolio of successful projects, and their customer service and communication capabilities.
Additionally, the cost of the service should be considered to ensure that it is within your budget. Finally, look for a company that is up-to-date on the latest trends and technologies related to SignalR development.
Five questions you should ask SignalR developer(s) before the hire
What experience do you have developing applications with SignalR?
What's the most complex project you've implemented with SignalR?
How do you handle scaling with SignalR?
How have you used SignalR to create real-time messaging solutions?
Can you explain the differences between a Persistent Connection and a Hub in SignalR?
👋 A lot of companies to analyse? Let us help you to select the trustful service provider!
Technologies that may replace SignalR
Thinking of other choices (alternatives) may be a decent thought:
WebSockets: A protocol providing full-duplex communication channels over a single TCP connection.
Server-Sent Events (SSE): A client-server protocol allowing a web page to receive automatic updates from a server.
Long Polling: A variation of the traditional polling technique and allows emulation of an information push from a server to a client.
Hire Ukrainian SignalR Engineers
With a multitude of experienced developers and a broad range of services and tools, these companies can provide businesses with the necessary resources to develop their applications quickly and efficiently. Additionally, the cost of services is substantially lower than that of the western countries, making it an ideal option for businesses looking to get the most out of their development budget.
Top locations: Kyiv, Lviv, Kharkiv, Dnipro, Odesa, Zaporizhzhia, Vinnytsia, Khmelnytskyi, Ivano-Frankivsk.
The typical rates for SignalR development in Ukraine can vary greatly depending on the scope of the project and the specific knowledge/expertise needed. Generally, developers in Ukraine charge an hourly rate of $20 - $50 USD per hour. Companies may also charge a fixed rate depending on the complexity of the project.
Future Trends
The future of SignalR looks bright as it continues to gain popularity among developers.
With its real-time communication features and compatibility with multiple platforms, such as .NET Core and AngularJS, it's set to become the go-to technology for building interactive web applications. In addition, Microsoft is investing in new updates including support for ASP.NET Core 3.x and Blazor which will further enhance its capabilities. Overall, the evolution of SignalR promises exciting opportunities in web development that we can't wait to explore!