SharePoint Development Firms in Ukraine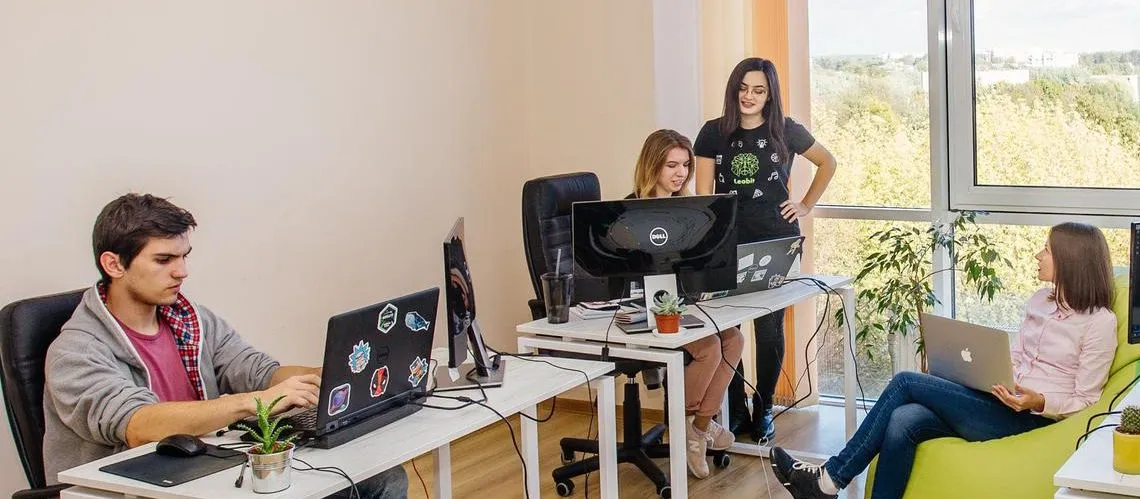 Discover the leading SharePoint Development Companies in Ukraine, offering exceptional services in creating customized and user-friendly solutions for businesses of all sizes. These companies specialize in developing powerful SharePoint solutions that streamline operations, enhance collaboration, and improve overall efficiency. Explore our curated list to find a reliable partner that understands your business needs and can deliver innovative SharePoint-based applications designed to foster growth and productivity in your organization.
(i) Related tech terms: SharePoint Server, Central Admin, Web Application, Site Collection, Content Database, Web Part, Site Template, List Template, Feature, Security Group.
Featured Websites
🥇 Looking to hire SharePoint experts for your next project? Look no further than Fiverr! Our freelance services marketplace connects you with top-rated freelancers who specialize in all things SharePoint. From setting up custom workflows to creating powerful applications, our talented professionals have the skills and experience needed to get the job done right. So why wait? Visit Fiverr today and start working with the best of the best!
How to choose the right firm?
When choosing a SharePoint development company, it is important to consider the experience and expertise of the team, their ability to understand your business needs and their ability to provide innovative solutions within budget.
Additionally, you should look for a company that is up to date with the latest SharePoint technologies and practices, has a proven track record of successful projects and can provide ongoing support and maintenance.
Five questions you should ask SharePoint developer(s) before the hire
What experience do you have developing custom web parts and applications for SharePoint?
Have you worked with SharePoint's security protocols?
What do you like about working with SharePoint?
Have you ever troubleshot performance issues with SharePoint?
How comfortable are you developing with the SharePoint API and C#?
👋 A lot of companies to analyse? Let us help you to select the trustful service provider!
Technologies that may replace SharePoint
Thinking of other choices (alternatives) may be a decent thought:
Google Drive: A cloud-based file storage and collaboration platform from Google.
Dropbox: A cloud-based file storage and sharing platform with collaboration features.
Slack: A communication and collaboration platform with a focus on messaging and file sharing.
Hire Ukrainian SharePoint Engineers
Their experienced teams of professionals provide top-notch services and support to their clients. From custom SharePoint site design to integration with third-party applications, Ukrainian companies offer a full range of services.
Top locations: Kyiv, Lviv, Kharkiv, Dnipro, Odesa, Zaporizhzhia, Vinnytsia, Khmelnytskyi, Ivano-Frankivsk.
SharePoint development rates in Ukraine vary depending on the company, the scope of the project, and the complexity of the work. Generally, companies will charge anywhere from $25 to $90 per hour for SharePoint development services.
Future Trends
The future of SharePoint appears to be focused on improving user experience and increasing collaboration capabilities.
Microsoft has been investing in artificial intelligence, machine learning, and other technologies that will make it easier for users to access information quickly through cognitive search capabilities. They are also working towards integrating more personalized features such as dashboards showing frequently accessed sites or documents, making it simpler for end-users to stay up-to-date with the latest information relevant to their role. Overall these enhancements should help organizations work smarter by providing advanced productivity tools and streamlining workflows across all areas of business from sales processes through customer service support right down into operations management teams who manage supply chains or inventory logistics considerations too!