Rust Development Firms in Ukraine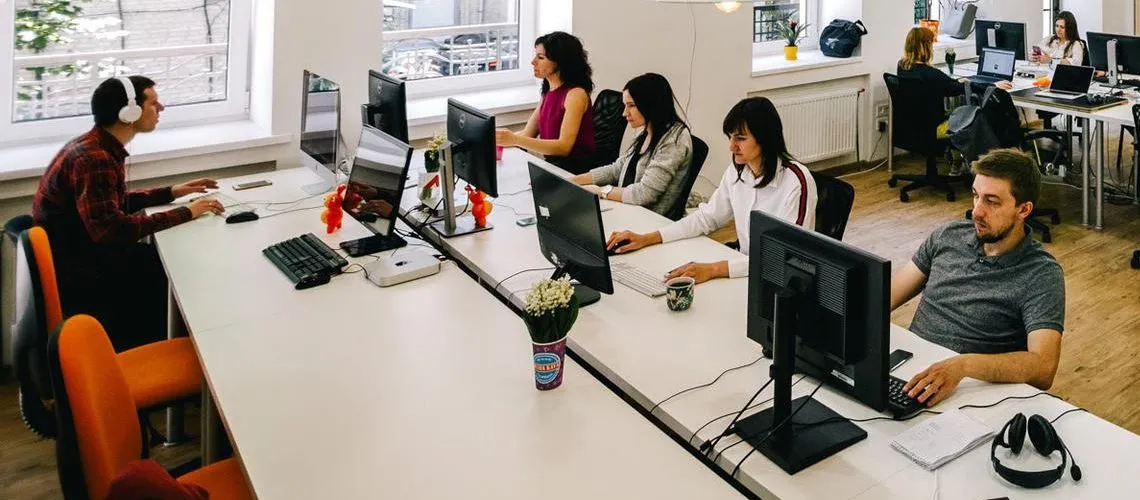 Discover the expertise of Rust Development Companies in Ukraine through our comprehensive listings. These top-notch firms specialize in leveraging the power and safety features of Rust for high-performance applications. Browse through their profiles to find a perfect match, and gain confidence knowing that you're partnering with passionate professionals who excel in delivering robust solutions tailored to your specific needs. Let these skilled experts from Ukraine help your business harness the potential of Rust technology now!
(i) Related tech terms: Ownership, borrowing, lifetimes, generics, traits, macros, closures, concurrency, FFI.
Featured Websites
🥇 Looking for Rust programming experts? Look no further than Fiverr! Our marketplace is home to thousands of skilled freelancers who specialize in the popular systems language. From building applications and software to troubleshooting issues, our Rust professionals have got you covered. Plus, with competitive pricing and quick turnaround times, your projects will be completed efficiently and affordably. Hire a top-rated Rust freelancer on Fiverr today!
How to choose the right firm?
When looking for a Rust development company, it's important to assess the company's experience with Rust, their technical prowess, and their ability to deliver results on-time and on-budget.
Additionally, you should inquire about the company's software development process, the quality assurance measures they use, and the support they can provide during the development process. Lastly, make sure the team is highly communicative and you are comfortable working with them.
Five questions you should ask Rust developer(s) before the hire
What experience do you have writing and debugging Rust code?
What optimization techniques have you used to improve the speed and performance of your Rust programs?
How have you used Rust's standard library to write efficient and reliable code?
What design patterns have you used to solve problems when writing Rust code?
What is your experience with the Rust type system and how have you applied it to your projects?
👋 A lot of companies to analyse? Let us help you to select the trustful service provider!
Technologies that may replace Rust
Thinking of other choices (alternatives) may be a decent thought:
Go: An open-source programming language developed by Google that offers high performance, scalability, and reliability.
Swift: An open-source programming language developed by Apple that offers high performance and safety features.
Kotlin: A statically-typed programming language developed by JetBrains that offers safety, interoperability, and tooling support.
Hire Ukrainian Rust Engineers
With its highly-skilled talent pool, competitive rates and excellent infrastructure, Ukraine is an optimal choice for companies that need to hire Rust developers for projects. By partnering with a local Rust development company in Ukraine, businesses can ensure that their Rust development projects are handled by experienced professionals who have the experience and knowledge to deliver results.
Top locations: Kyiv, Lviv, Kharkiv, Dnipro, Odesa, Zaporizhzhia, Vinnytsia, Khmelnytskyi, Ivano-Frankivsk.
The typical rates for Rust development in Ukraine vary based on the project scope, the developer's experience and the company's overall rate structure. Generally, the hourly rate for a Rust developer in Ukraine typically ranges from $15 to $50 per hour. Some companies may offer a fixed project rate or a discounted monthly rate.
Future Trends
The future of Rust looks very promising.
The programming language continues to gain popularity among developers due to its strong performance, safety features, and ease of use. With support from some major companies like Mozilla and Microsoft, Rust is expected to continue growing in the coming years. Moreover, the release of Rust's 2021 roadmap shows that the development team has exciting plans for expanding its capabilities which would further increase traction amongst users. Overall we can expect more innovative applications through this popular modern system language; hence it's a good time for beginners to start learning rust now!