REST API Development Firms in Ukraine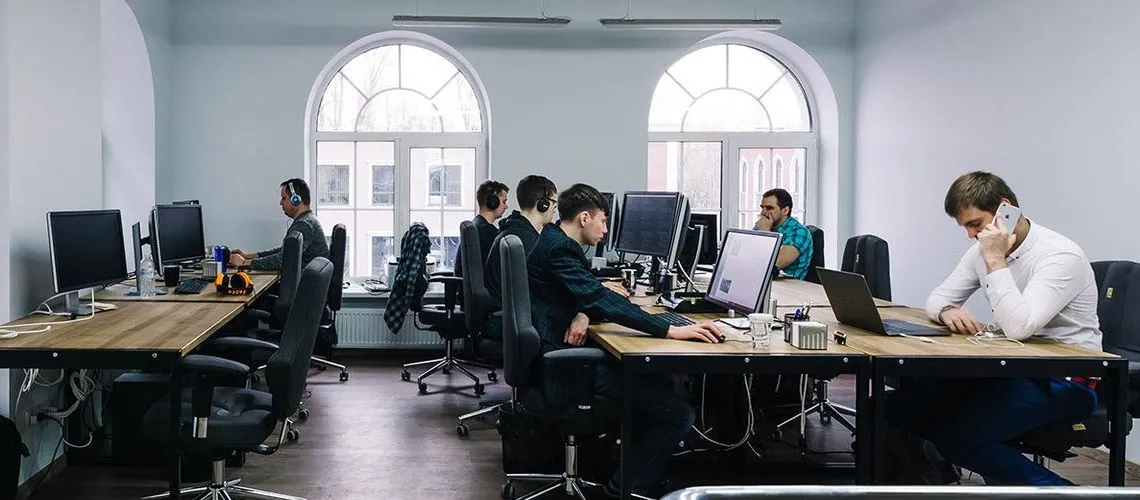 Discover top-notch REST API Development Companies in Ukraine, providing unmatched expertise in creating scalable and robust APIs for web-based services. Experience seamless integration of communication channels, access to informative resources, and efficient data handling by choosing from this comprehensive directory of Ukrainian professionals. Enhance the functionality of your applications with reliable partners offering innovative solutions tailored to suit your business requirements. Explore now!
(i) Related tech terms: RESTful API, Representational State Transfer, HTTP methods, Resources, Endpoints, Uniform Resource Identifiers (URI).
Featured Websites
🥇 Unlock the power of your website with Fiverr's REST API freelancers. From developing custom integrations to optimizing your data, our talented experts can do it all! Get affordable and reliable services from top-rated professionals today. Visit Fiverr.com and hire a REST API freelancer that suits your needs.
How to choose the right firm?
The right REST API development company should have a proven track record in developing APIs for businesses of all sizes, experience with the latest technologies, a proven process for building and maintaining APIs, and a team of highly qualified and experienced developers.
They should also have a clear understanding of your requirements, be able to provide cost-effective solutions and be open to ongoing collaboration.
Five questions you should ask REST API developer(s) before the hire
What experience do you have designing, building, and maintaining RESTful APIs?
Describe your experience with versioning APIs.
What tools and technologies do you use to develop and test APIs?
How do you handle authentication and authorization in your APIs?
Explain the differences between HTTP GET, POST, PUT and DELETE requests.
👋 A lot of companies to analyse? Let us help you to select the trustful service provider!
Technologies that may replace REST API
Thinking of other choices (alternatives) may be a decent thought:
GraphQL: A query language for APIs that allows clients to request only the data they need.
gRPC: A high-performance, open-source universal RPC framework based on HTTP/2.
Webhooks: A method of allowing applications to communicate with each other in real-time via HTTP callbacks.
Hire Ukrainian REST API Engineers
Their experienced and knowledgeable teams are capable of delivering reliable and robust solutions to meet the different needs of their customers. Moreover, they provide a wide range of development services ranging from custom API development to API integrations and API support.
Top locations: Kyiv, Lviv, Kharkiv, Dnipro, Odesa, Zaporizhzhia, Vinnytsia, Khmelnytskyi, Ivano-Frankivsk.
The rates for REST API development in Ukraine vary greatly based on the specific skillset and experience of the developer. Generally, companies can expect to pay anywhere between $20 to $50 per hour for development services in Ukraine.
Future Trends
The future of REST API is promising.
With the continuous growth and adoption of cloud computing, microservices architecture, and containerization technologies, REST APIs will continue to play a crucial role in connecting different systems and facilitating communication between applications. The emergence of GraphQL has challenged some aspects of RESTful style; however, it's unlikely that this technology can replace or overshadow EREST API any time soon due to its wide-spread use across industries globally. Therefore we can expect tha Rest API will maintain their relevance as they keep evolving with new feature updates..