React Native Development Firms in Ukraine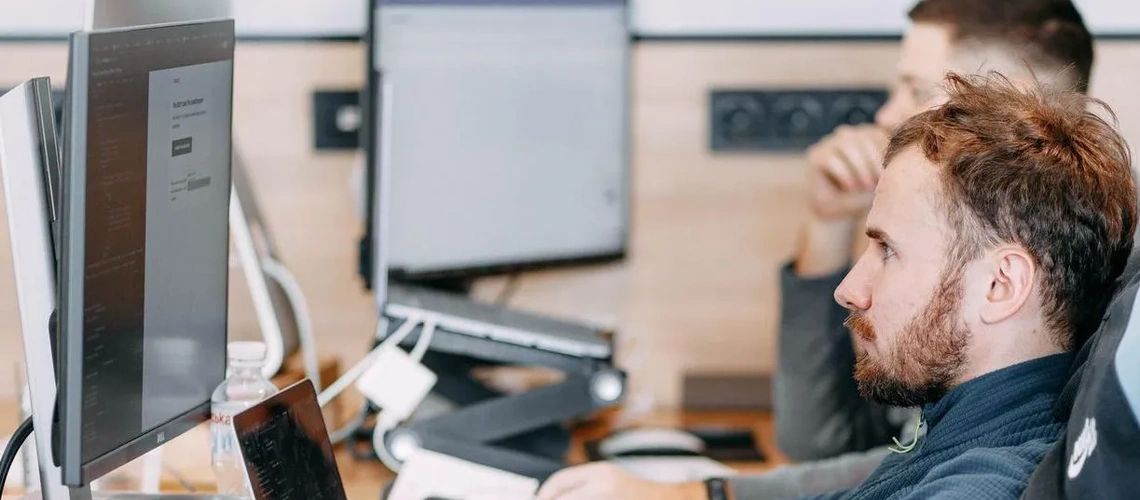 Discover top-notch React Native Development Companies in Ukraine, a thriving hub of talented and experienced developers. This category features companies that excel in providing seamless cross-platform mobile application development through React Native, ensuring scalable and cost-effective solutions for all business needs. Take advantage of their expertise to harness the maximum potential of your projects as you explore this carefully curated list of successful Ukrainian developers at your fingertips.
(i) Related tech terms: Native Modules, JavaScript Bridge, Flexbox, Virtual DOM, React Native Components, JSX, Hot Reloading.
Featured Websites
🥇 Looking for quality React Native freelancers? Look no further than Fiverr.com! Our freelance services marketplace connects you with top-rated professionals who can help take your project to the next level. Whether you're working on a mobile app or web-based platform, our talented pool of experts is ready to bring your vision to life. So why wait? Sign up today and start browsing profiles from some of the best React Native developers around!
How to choose the right firm?
When choosing a React Native development company, it's important to evaluate their portfolio of work, experience level, and past customer reviews.
It's also important to ensure that the company is experienced in React Native development and that they have the right resources to get the job done. Additionally, it's important to confirm that their communication and collaboration processes align with your expectations.
Typical Projects
Five questions you should ask React Native developer(s) before the hire
What experience do you have with React Native?
How do you handle version control for React Native projects?
What tools have you used to test a React Native application?
How have you integrated third-party libraries and plugins into a React Native project?
Are you familiar with the React Native ecosystem?
👋 A lot of companies to analyse? Let us help you to select the trustful service provider!
Technologies that may replace React Native
Thinking of other choices (alternatives) may be a decent thought:
Flutter: A cross-platform mobile application development framework created by Google.
Ionic: An open-source mobile UI toolkit for creating high-quality native and progressive web apps.
NativeScript: An open-source framework for building native iOS and Android apps with JavaScript, TypeScript, or Angular.
Hire Ukrainian React Native Engineers
With a talented and experienced team of developers, they can provide the necessary expertise to develop mobile applications quickly, efficiently, and cost-effectively. Ukraine is known for its competitive rates and deep understanding of the latest technologies, making it a great choice for businesses looking for reliable, quality services.
Top locations: Kyiv, Lviv, Kharkiv, Dnipro, Odesa, Zaporizhzhia, Vinnytsia, Khmelnytskyi, Ivano-Frankivsk.
The typical rates for React Native development in Ukraine vary depending on the complexity of the project, the size and scope of the project, and the experience of the React Native developer. Generally, the hourly rate for React Native development in Ukraine ranges from $20-$50 per hour, with larger projects often requiring a higher rate.
Future Trends
The future of React Native looks bright, as it continues to evolve and improve.
With its popularity in the mobile app development world, updates are regularly released by Facebook ensuring that developers can build high-quality cross-platform apps with ease. In the coming years, we can expect more features like improved performance, better developer experience, and increased functionality for both iOS and Android platforms making React Native stay at the forefront of hybrid application development.