RabbitMQ Development Firms in Ukraine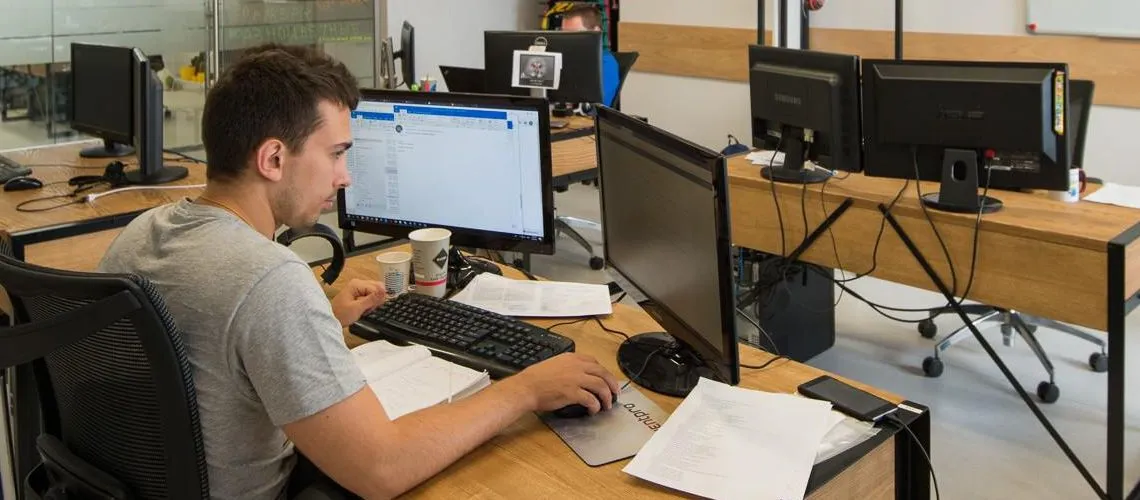 Discover top-notch RabbitMQ Development Companies in Ukraine, renowned for their exceptional expertise in offering scalable and high-performing messaging solutions. Browse through our selection of trusted companies providing bespoke services ranging from consulting to the design, implementation, and maintenance of RabbitMQ infrastructure for various industries. Leverage the power and simplicity of one of the leading message broker software with these reliable Ukrainian partners.
(i) Related tech terms: Message broker, queue, exchange, routing key, binding, publisher, consumer, producer.
Featured Websites
🥇 Looking to hire a RabbitMQ freelancer on Fiverr.com? Look no further! Our marketplace connects you with quality freelancers who specialize in this popular messaging platform. With competitive pricing and 24/7 support, Fiverr is the perfect choice for your RabbitMQ project. Join now and get started today!
How to choose the right firm?
When looking for a RabbitMQ development company, it is important to consider their experience with the technology, track record of successful projects, cost-efficiency, and customer service.
Additionally, it is important to ask the company for references and reviews from past clients, as well as to ensure that the company has the necessary resources, expertise, and certifications to fulfill your specific project requirements.
Five questions you should ask RabbitMQ developer(s) before the hire
What experience do you have developing applications with RabbitMQ?
How have you monitored RabbitMQ and responded to errors?
How have you handled scalability and fault tolerance with RabbitMQ?
What have you done to ensure a secure environment for RabbitMQ?
What sort of message patterns have you implemented with RabbitMQ?
👋 A lot of companies to analyse? Let us help you to select the trustful service provider!
Technologies that may replace RabbitMQ
Thinking of other choices (alternatives) may be a decent thought:
Apache Kafka: An open-source stream-processing software platform providing real-time data streaming capabilities.
Apache ActiveMQ: An open-source message broker written in Java that supports a wide range of messaging protocols.
Apache Storm: A distributed real-time computation system that provides reliable and fault-tolerant processing of large amounts of data.
Hire Ukrainian RabbitMQ Engineers
With its well-established tech scene and growing IT talent pool, you can find highly skilled professionals with expertise in RabbitMQ development. Ukrainian companies offer competitive rates and reliable services, ensuring that your projects are delivered on time and on budget.
Top locations: Kyiv, Lviv, Kharkiv, Dnipro, Odesa, Zaporizhzhia, Vinnytsia, Khmelnytskyi, Ivano-Frankivsk.
The typical rate for RabbitMQ development in Ukraine varies significantly depending on the complexity of the project, the size of the team and the experience of the developers. Most companies charge between $20 and $50/hour for RabbitMQ development in Ukraine.
Future Trends
The future of RabbitMQ looks promising as it continues to expand its functionality and improve performance.
With the recent release of version 3.8, new features like quorum queues for higher availability and message tracing have been added. It is also becoming a popular choice for event-driven microservices architectures in containerized environments like Kubernetes. Overall, RabbitMQ's flexibility, scalability, and broad language support make it likely to remain a top messaging platform in the years ahead.