QuickBooks Development Firms in Ukraine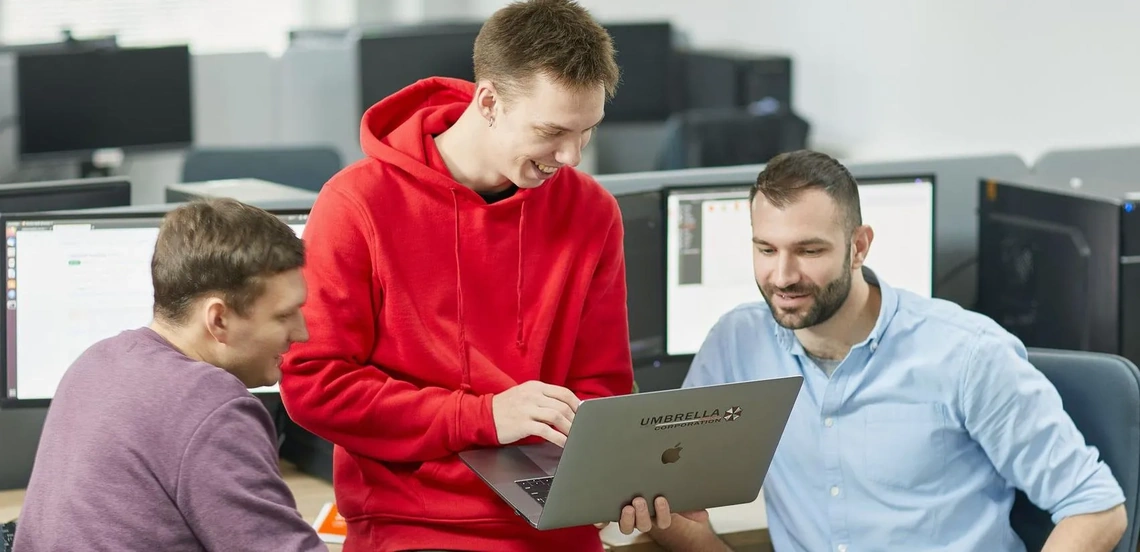 Discover top-notch QuickBooks development companies in Ukraine that offer a blend of expertise and cost-effectiveness for your business solutions. These companies specialize in providing tailor-made integration, customization, and app development services to effectively enhance your financial management process. Browse through our curated selection to find the ideal partner for your QuickBooks projects and drive efficiency with cutting-edge technology from these experienced developers!
(i) Related tech terms: Accounts Receivable, Accounts Payable, Chart of Accounts, Invoice, Bank Reconciliation, General Ledger, Profit and Loss Statement, Balance Sheet, Tax Tracking.
Featured Websites
🥇 Looking for QuickBooks experts to handle your accounting needs? Look no further than Fiverr! Our freelance services marketplace connects you with top-rated freelancers who specialize in QuickBooks. With affordable prices and quick turnarounds, finding the right freelancer has never been easier. Get started today on Fiverr.com!
Ivano-Frankivsk
|
|
Serge Khmelovskyi
COAX is an experienced software development company providing custom software solutions for customers ranging from niche startups to large enterprises. Since...
How to choose the right firm?
When choosing a QuickBooks development company, it's important to consider their level of expertise, customer service, and pricing.
Additionally, make sure to read customer reviews and check out their portfolio to ensure you're hiring a company that has the skills and experience necessary to meet your needs.
Typical Projects
Five questions you should ask QuickBooks developer(s) before the hire
What experience do you have developing applications on the QuickBooks platform?
What strategies do you use to troubleshoot errors in QuickBooks apps?
How do you keep up to date with new QuickBooks SDK releases and changes?
Describe your experience building integration solutions with other financial applications and services.
What strategies do you use to optimize QuickBooks applications for performance?
👋 A lot of companies to analyse? Let us help you to select the trustful service provider!
Technologies that may replace QuickBooks
Thinking of other choices (alternatives) may be a decent thought:
Xero: Cloud-based accounting software that offers features such as invoicing, payroll, inventory tracking, and more.
FreshBooks: An intuitive cloud accounting software that helps small businesses manage their finances more efficiently.
Wave: A free, cloud-based accounting software that offers features such as invoicing, payments, and payroll.
Hire Ukrainian QuickBooks Engineers
With a vast talent pool of experienced developers and a highly competitive cost structure, Ukrainian companies can provide unbeatable value for money. Their ability to leverage modern technologies and best practices, as well as their commitment to meeting the highest quality standards, make them an ideal partner for any business looking to reduce their costs and improve their efficiency.
Top locations: Kyiv, Lviv, Kharkiv, Dnipro, Odesa, Zaporizhzhia, Vinnytsia, Khmelnytskyi, Ivano-Frankivsk.
The typical rates companies charge for QuickBooks development in Ukraine vary depending on the complexity and scope of the project. Generally speaking, companies charge between $10-$100 per hour. Some companies may also charge a fixed rate for the entire project.
Future Trends
The future of QuickBooks looks bright with the advancement in technology and changing business needs.
With new features like super simple setup, personalized dashboard, automatic workflows, and AI-powered invoice matching coming up every year to make accounting easier for small-medium sized businesses. Additionally, automation of tasks reduces manual work by allowing seamless integration with third-party apps that enable users to perform more functions without leaving the system's platform. The cloud-based software will continue to improve user experience while staying cost-effective for SMEs making it a popular choice among all eligible clients globally.