QuickBase Development Firms in Ukraine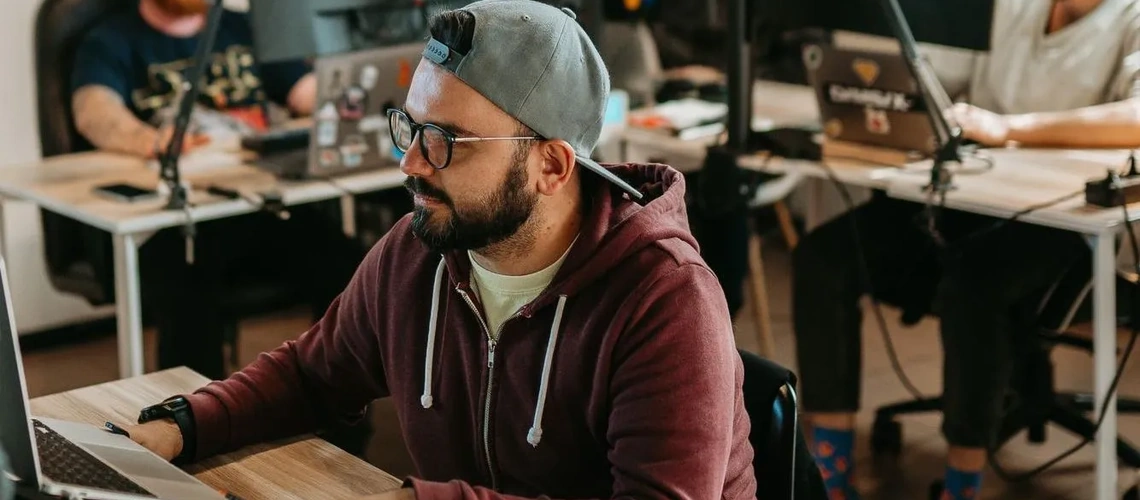 Explore our comprehensive list of QuickBase Development Companies in Ukraine, featuring industry-leading experts who specialize in creating cutting-edge business solutions. Whether you are looking for custom app development or need assistance in managing your existing QuickBase platform, these expert developers will cater to all your requirements with their extensive experience and unmatched skills. Discover the perfect partner for your organization's needs among these reputed Ukrainian firms today!
(i) Related tech terms: API, Workflow Automation, Custom Apps, Data Security, Dashboards, Cloud-Based, Reporting, Real-Time Insights.
Featured Websites
🥇 Looking to get your QuickBase project done quickly and efficiently? Look no further than Fiverr.com! Our selection of talented freelancers specialize in QuickBase services, from custom app development to database support and more. Join the thousands of satisfied customers who have found success on our platform – hire a trusted QuickBase expert today!
Kyiv
|
|
Igor Nikolaichuk
GeeksForLess is a global IT services and staff augmentation provider that was founded in 2003. With offices in Toronto, Canada; Ukraine (Mykolayiv, Kyiv, and...
How to choose the right firm?
When choosing a QuickBase development company, it is important to consider the company's experience, reputation, and customer service, as well as the scope of services they offer.
Look for a company that is knowledgeable and experienced with QuickBase and can provide full-service solutions that meet your specific needs. Also, it is best to select a company that has a track record of success and provides excellent customer service.
Five questions you should ask QuickBase developer(s) before the hire
What experience do you have developing applications on the QuickBase platform?
What best practices do you follow to ensure the integrity of data in QuickBase?
How do you go about troubleshooting QuickBase related issues?
What techniques do you use to maintain and debug QuickBase applications?
What methods do you use to optimize the performance of a QuickBase application?
👋 A lot of companies to analyse? Let us help you to select the trustful service provider!
Technologies that may replace QuickBase
Thinking of other choices (alternatives) may be a decent thought:
Cloud-Based Database Solutions: These solutions offer a secure, scalable, and cost-effective way to store data in the cloud.
NoSQL Databases: These databases are designed for scalability and high performance and are often used for applications that require quick access to large amounts of data.
Relational Database Management Systems (RDBMS): These databases are designed to store and manage data in a structured format, allowing for faster retrieval and analysis of data.
Hire Ukrainian QuickBase Engineers
With the help of such companies in Ukraine, businesses can develop powerful and reliable QuickBase applications, helping them to save time and money. Furthermore, Ukraine's highly developed IT industry, as well as its efficient infrastructure and competitive pricing, make it a great choice for businesses looking to outsource their QuickBase development.
Top locations: Kyiv, Lviv, Kharkiv, Dnipro, Odesa, Zaporizhzhia, Vinnytsia, Khmelnytskyi, Ivano-Frankivsk.
The typical rate for QuickBase development in Ukraine can vary depending on the size and scope of the project, the experience of the developer, and the complexity of the software. Generally speaking, rates for QuickBase development in Ukraine are typically in the range of $20 - $50 per hour.
Future Trends
The future of QuickBase looks promising as the platform continues to expand its capabilities and offerings.
With an emphasis on ease-of-use, customization, and automation, businesses are able to streamline their processes with QuickBase's low-code development tools. The company is also investing in machine learning and AI technologies to further enhance data analysis and decision-making for their users. We can expect to see continued growth of the platform, as more organizations turn towards digital solutions that help them work smarter not harder.