PWA Development Firms in Ukraine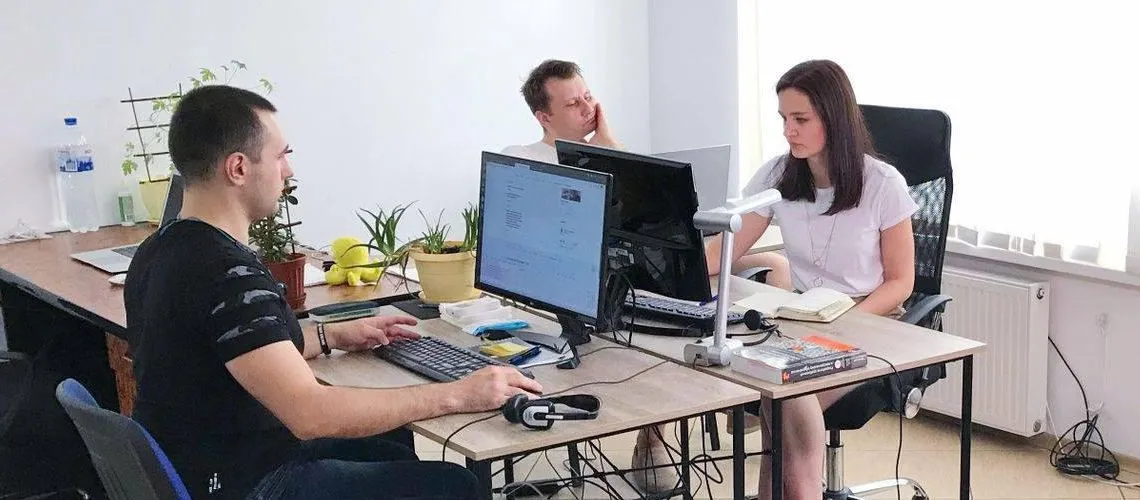 Discover top-notch PWA Development Companies in Ukraine, where talented teams of professionals create innovative and engaging Progressive Web Apps to help businesses succeed in the digital world. This category showcases companies with established credibility, a proven track record of success, and an unwavering commitment to delivering exceptional user experiences for their clients. Browse the listings to find your ideal partner for expert PWA development services tailored to meet your unique business requirements.
(i) Related tech terms: Service Worker, Web App Manifest, App Shell, HTTPS, Responsive Design, Push Notifications.
Featured Websites
🥇 Looking for a skilled PWA developer to build your progressive web app? Look no further than Fiverr.com! Our freelance services marketplace offers a wide selection of talented and affordable PWA freelancers ready to take on any project. With competitive pricing, quick turnaround times, and 24/7 support, you won't find better value anywhere else. Hire a top-notch PWA freelancer today with Fiverr.com!
How to choose the right firm?
When selecting a PWA development company, it is important to look for a provider that has experience and expertise building PWAs, a proven track record of successful projects, and a commitment to customer service and support.
Additionally, make sure to check the company's portfolio and customer reviews to ensure that you're working with a reputable partner.
Five questions you should ask PWA developer(s) before the hire
What experience do you have working with Progressive Web Apps?
What tools and frameworks do you use for developing Progressive Web Apps?
Describe your experience with using service workers in PWAs.
How do you handle user authentication and authorization in PWAs?
What strategies would you use to ensure that a PWA is built in a performant and secure way?
👋 A lot of companies to analyse? Let us help you to select the trustful service provider!
Technologies that may replace PWA
Thinking of other choices (alternatives) may be a decent thought:
Native Mobile Apps: Apps developed for specific mobile operating systems, such as iOS or Android, that are installed directly onto the device.
Mobile Web Apps: Apps that are built within a mobile browser and do not need to be installed on the device.
Hybrid Mobile Apps: Combination of native and web apps, built using HTML, CSS and JavaScript and wrapped in a native container.
Hire Ukrainian PWA Engineers
The country boasts a diverse range of IT professionals who are well-versed in web and mobile technologies, as well as PWA development. These companies have shown that they are able to develop high-quality PWAs that have great usability, performance, and security.
Top locations: Kyiv, Lviv, Kharkiv, Dnipro, Odesa, Zaporizhzhia, Vinnytsia, Khmelnytskyi, Ivano-Frankivsk.
PWA development rates vary depending on the company and the scope of the project. However, the average hourly rate for PWA development in Ukraine is around $25-$30 per hour.
Future Trends
The future of PWA (Progressive Web Apps) looks promising as more and more companies adopt this technology to provide a seamless experience to their users.
With PWA, businesses can offer reliable offline access, push notifications, smooth performance, and easy installation without the need for an app store. In the upcoming years, we can expect further advancements in PWAs such as improved accessibility features and deeper integration with device hardware or software functionalities.