PowerApps Development Firms in Ukraine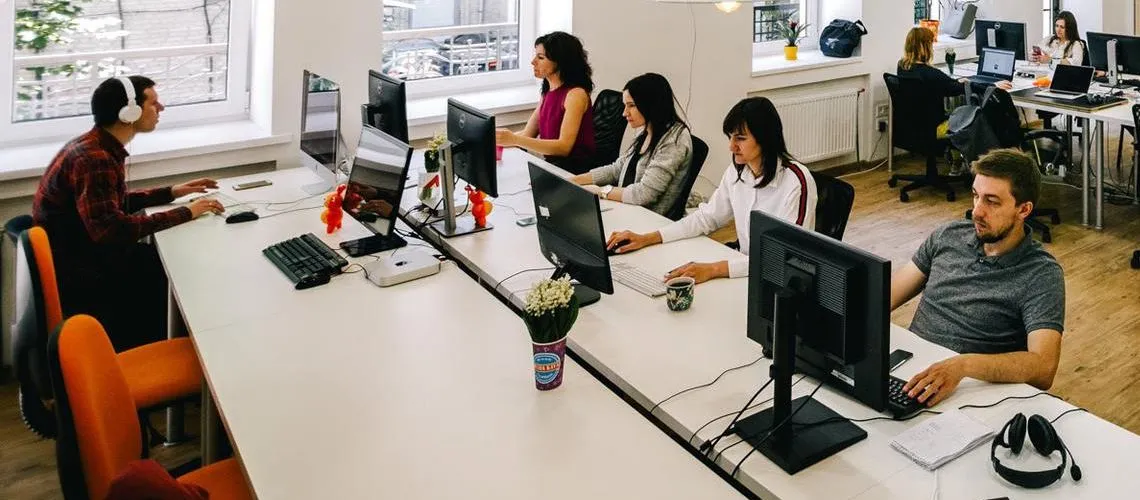 Explore our comprehensive list of top-rated PowerApps Development Companies in Ukraine. These exceptional firms specialize in creating innovative, custom-built solutions to empower businesses with Microsoft-based services and applications. Leverage their expertise for seamless integration, improved productivity, and enhanced workflow automation; staying ahead of the digital transformation curve has never been easier than partnering with these reputable Ukrainian experts.
(i) Related tech terms: PowerApps, App Studio, Data Connectors, CDS, Flow, Logic Apps, AI Builder, Power Platform.
Featured Websites
🥇 Looking for a skilled PowerApps freelancer? Look no further than Fiverr! Our freelance services marketplace connects you with top-rated professionals ready to develop the perfect app for your business needs. With affordable prices and quick turnaround times, hiring a PowerApps expert on Fiverr is the smart choice for any savvy entrepreneur.
Kharkiv
|
|
Anton Kravtsov
FluentPro is a US-based software corporation that helps organizations simplify and automate the usage of Microsoft PPM solutions. Since 2009, they have been ...
How to choose the right firm?
When selecting a PowerApps development company, it is important to consider the company's years of experience, portfolio of previous projects, customer service, knowledge of the specific industry, and pricing.
Additionally, ensure the company has a good reputation, can provide references, and is willing to invest time in understanding the needs of your business.
Five questions you should ask PowerApps developer(s) before the hire
What experience do you have with building PowerApps applications?
How do you use formulas and functions in PowerApps?
How do you troubleshoot errors and bugs in PowerApps?
How do you go about developing a PowerApps application?
What factors do you consider when designing a PowerApps application?
👋 A lot of companies to analyse? Let us help you to select the trustful service provider!
Technologies that may replace PowerApps
Thinking of other choices (alternatives) may be a decent thought:
Microsoft Access: A desktop database management system that allows users to create and manage data in a relational database.
Low-code Platforms: A software platform that enables users to create applications without needing to write code.
Microsoft Flow: A cloud-based automation service that helps users create automated workflows between their favorite applications and services.
Hire Ukrainian PowerApps Engineers
Ukrainian development companies have a distinct advantage over their western counterparts in terms of pricing, as they are able to offer highly competitive rates on PowerApps development services. Additionally, Ukraine is home to a number of talented and experienced developers who are well-versed in PowerApps development, making it a great option for businesses looking to outsource their PowerApps development needs.
Top locations: Kyiv, Lviv, Kharkiv, Dnipro, Odesa, Zaporizhzhia, Vinnytsia, Khmelnytskyi, Ivano-Frankivsk.
The cost of PowerApps development in Ukraine can range from $25 to $50 per hour, depending on the complexity of the project and the experience of the developer.
Future Trends
The future of PowerApps looks bright as Microsoft continues to invest heavily in the platform.
Latest developments include enhanced integration with other Office 365 tools such as SharePoint and Teams, along with improved AI capabilities for automation and predictive analytics. This makes it easier than ever before for businesses to create custom apps without requiring developer skills, streamlining workflows and boosting productivity across their organizations.