Plone Development Firms in Ukraine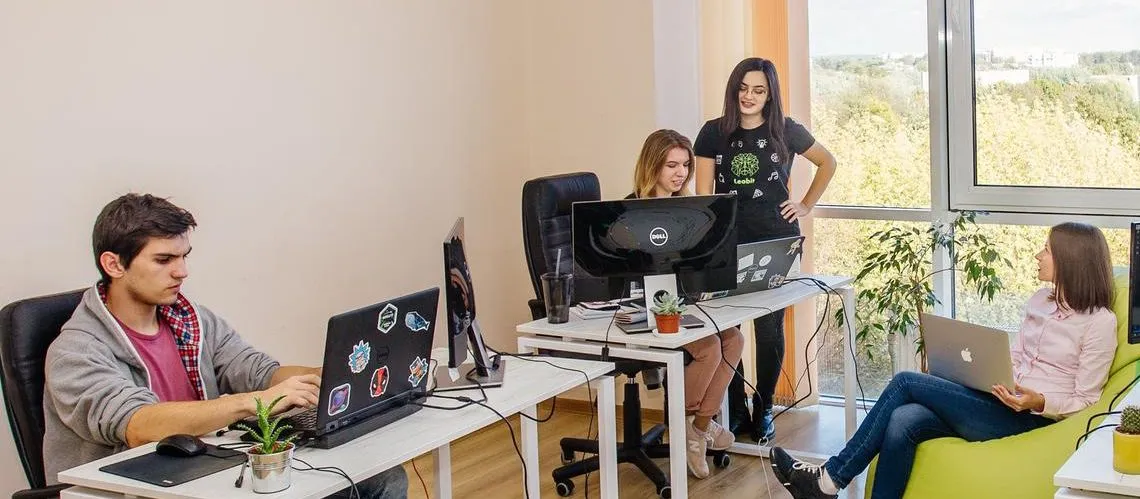 Discover top-notch Plone Development Companies in Ukraine, offering expert solutions for your web development needs. These companies are well-versed in utilizing the powerful content management system, Plone to create robust, secure and feature-rich websites that entice users with interactive designs. Browse through our extensive directory of carefully curated Ukrainian firms specializing in Plone development and services to chart a path toward online success!
(i) Related tech terms: Zope, CMF, Archetypes, Plone Skinning, Plone Add-ons, Dexterity, Plone APIs, Products, Plone Content Types.
Featured Websites
🥇 Looking for top-notch Plone freelancers? Look no further than Fiverr.com! Our marketplace is home to some of the best freelance professionals around, offering unbeatable value and quality. From web design to coding, SEO to marketing – whatever your needs may be, our talented Plone experts are here to help you take your business or project to new heights. So why wait? Sign up today and get started on working with the best in the biz!
Quintagroup is a professional team of experts specializing in Python/DevOps/JS custom software product development, open platform deployments, Python develop...
Since 2011, we have been helping online entrepreneurs build successful SaaS apps by providing them with product strategy, true MVP plan, app development and ...
How to choose the right firm?
Choose an experienced Plone development company that has a proven track record of successful Plone projects and a team of experienced Plone developers.
Look for a company that has the latest Plone development tools and expertise, as well as a good understanding of your business requirements and goals. Additionally, make sure the company provides good customer service and is willing to work with you to develop a long-term relationship.
Five questions you should ask Plone developer(s) before the hire
What experience do you have developing solutions with Plone?
What practices do you follow to ensure the security and reliability of Plone-based solutions?
How have you used the Plone API to develop custom features?
How have you used Plone's extensive library of add-ons and workflows to customize solutions?
How do you troubleshoot issues in Plone?
👋 A lot of companies to analyse? Let us help you to select the trustful service provider!
Technologies that may replace Plone
Thinking of other choices (alternatives) may be a decent thought:
Django CMS: An open-source content management system based on the Python programming language and Django web development framework.
WordPress: An open-source content management system used to create websites and blogs.
Craft CMS: An open-source content management system designed for content-driven websites and applications.
Hire Ukrainian Plone Engineers
The country has a large pool of highly skilled and experienced developers, and companies in Ukraine are able to provide quality services at competitive rates. In addition, the country has a strong infrastructure, which makes it an ideal location for software development projects.
Top locations: Kyiv, Lviv, Kharkiv, Dnipro, Odesa, Zaporizhzhia, Vinnytsia, Khmelnytskyi, Ivano-Frankivsk.
Plone development rates in Ukraine vary widely depending on the size and scope of the project, the experience and expertise of the developer, and the platform being used. Generally speaking, rates range from $15 to $50 per hour, but can go higher for more complex projects.
Future Trends
The future of Plone looks bright with the upcoming release of version 6.0, which promises new features such as improved performance and accessibility.
The community-driven open-source CMS continues to evolve and adapt to changing technology trends, making it a reliable choice for enterprise-level websites and intranets. Additionally, efforts are being made towards improving documentation and user experience to attract new users while retaining existing ones. Overall, Plone is set to remain a top contender in the crowded landscape of content management systems for years to come.