PHP Development Firms in Ukraine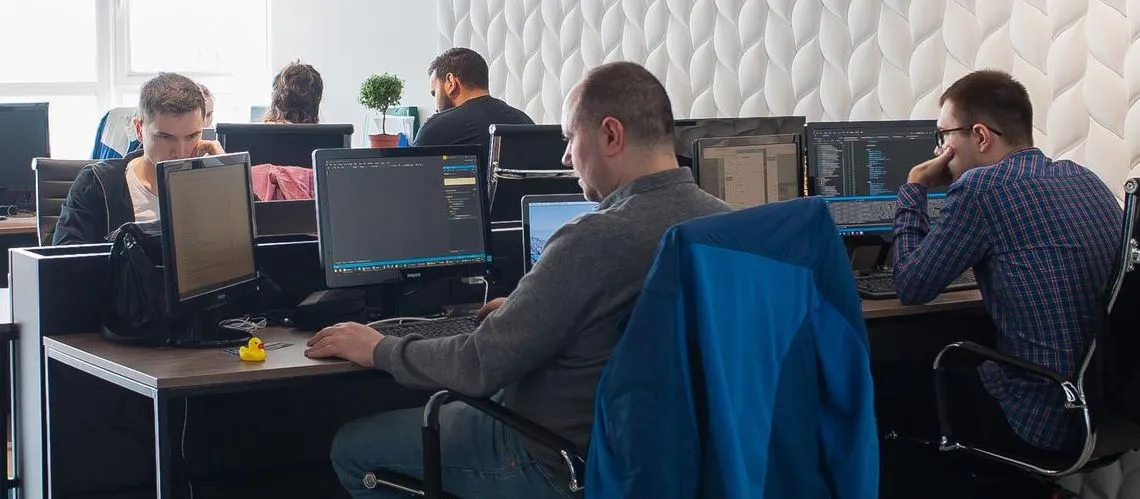 Explore our comprehensive directory of top-rated PHP Development Companies in Ukraine. As a thriving hub for web development, Ukraine offers numerous experienced professionals delivering high-quality PHP services to clients worldwide. Take advantage of the highly skilled and affordable talent pool, benefit from their expertise, and build scalable solutions tailored to your needs with these exceptional Ukrainian firms. Dive into the listings below and choose partners for successful project outsourcing today!
(i) Related tech terms: Syntax, Classes, Functions, Variables, Operators, Constants, Control Structures, Statements, Expressions, Objects, Namespaces, Traits, Interfaces, Error Handing, Output Buffering, Streams, Data Types, Magic Methods
Featured Websites
🥇 Looking for a professional PHP freelancer? Fiverr has got you covered. With thousands of highly skilled freelancers to choose from, finding the perfect developer for your project is as easy as clicking a button. Get high-quality work at affordable prices and enjoy 24/7 support with Fiverr. Start hiring today!
How to choose the right firm?
When choosing a PHP development company, it is important to consider their portfolio and experience, as well as the quality of their customer service.
It is also helpful to ask for references and read customer reviews to ensure that the company is reliable and trustworthy. Additionally, inquire about the development process and project management skills of the company to ensure that the project is completed on time and within budget.
Typical Projects
Five questions you should ask PHP developer(s) before the hire
What experience do you have with PHP programming?
What frameworks have you used while developing applications with PHP?
What techniques do you apply for writing optimized SQL queries?
Have you ever developed applications using an MVC framework?
What techniques do you use for unit testing your code?
👋 A lot of companies to analyse? Let us help you to select the trustful service provider!
Technologies that may replace PHP
Thinking of other choices (alternatives) may be a decent thought:
Node.js: A JavaScript-based server-side runtime environment that enables developers to build fast, scalable, and dynamic web applications.
Go: An open source programming language that provides fast performance, scalability, and concurrency.
Java: An object-oriented programming language that is used to develop a wide range of applications.
Hire Ukrainian PHP Engineers
With the availability of experienced developers and economic cost savings, Ukrainian companies offer excellent solutions and services for all kinds of projects. With a deep understanding of the technology, effective communication and project management, Ukrainian companies provide solutions that can help companies to reach their business goals.
Top locations: Kyiv, Lviv, Kharkiv, Dnipro, Odesa, Zaporizhzhia, Vinnytsia, Khmelnytskyi, Ivano-Frankivsk.
The average rate for PHP development in Ukraine is between $20-$50 per hour. However, rates can vary depending on the complexity of the project, the experience of the developer, and the size of the project.
Future Trends
The future of PHP looks promising with the release of its latest version 8.0, which has brought significant improvements in performance and introduces new features like JIT compiler, attributes, union types.
It also offers better error handling and security enhancements. With popular frameworks such as Laravel and Symfony continuing to evolve alongside PHP development tools like Composer, DebugBar, etc., it seems that PHP is here to stay as a reliable option for web developers building complex applications with ease.