Pardot Development Firms in Ukraine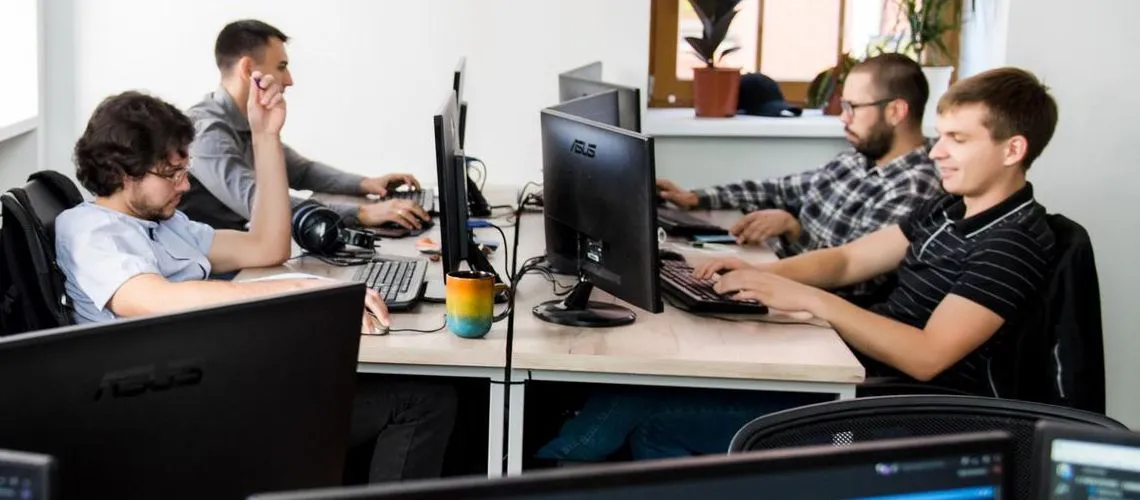 Discover top-notch Pardot Development Companies in Ukraine, where you can find skilled and experienced professionals dedicated to providing exceptional marketing automation solutions. Our curated directory features a diverse range of organizations excelling in Pardot implementation, management, training, and support services. These industry-leading companies are poised to improve your business operations by optimizing your Salesforce stack for enhanced lead generation and nurturing throughout the customer lifecycle. Explore our listings now to elevate your marketing strategies with premier Ukrainian talent!
(i) Related tech terms: Pardot Lists, Automation Rules, Dynamic Content, Engagement Studios, Prospects, Tags, Score, Segments, Form Handlers, Email Templates.
Featured Websites
🥇 Looking for expert Pardot freelancers to take your marketing campaigns to new heights? Look no further than Fiverr.com! Our platform has top-rated professionals who can assist you in driving more leads and sales. Whether it's creating customized landing pages, setting up automated emails, or running PPC ads – we've got you covered with affordable rates starting at just $5. So why wait? Sign up now and start growing your business today!
Khmelnytskyi
|
|
Artem Osyadliy
JetUp is a company that strives to deliver high-quality results and excellence in all endeavours, combining complex approaches such as Market Research, Analy...
How to choose the right firm?
When choosing a Pardot development company, look for one that has experience and expertise in the platform, offers a wide range of services and is willing to provide references from previous successful projects.
Additionally, look for a company that is willing to provide clear timelines and expectations for the project, and that is responsive and communicative.
Five questions you should ask Pardot developer(s) before the hire
What experience do you have developing and implementing Pardot solutions?
What experience do you have with A/B testing in Pardot?
What challenges have you faced while creating Salesforce/Pardot integrations?
How do you stay up-to-date with Pardot's changing features and functionality?
Describe a project you've completed with Pardot, highlighting the challenges and successes you experienced.
👋 A lot of companies to analyse? Let us help you to select the trustful service provider!
Technologies that may replace Pardot
Thinking of other choices (alternatives) may be a decent thought:
Marketo: An enterprise-level marketing automation platform with powerful segmentation capabilities and a wide range of integrations.
HubSpot: An all-in-one inbound marketing and sales platform that provides marketing automation, CRM, and more.
Eloqua: A cloud-based marketing automation platform for B2B marketers with powerful segmentation and analytics capabilities.
Hire Ukrainian Pardot Engineers
Ukrainian companies are known for their technical expertise, reliability, and customer service, which makes them excellent partners for any business looking to optimize their Pardot platform. Additionally, by taking advantage of the relatively low cost of labor in Ukraine, businesses can significantly reduce their overall costs without sacrificing quality.
Top locations: Kyiv, Lviv, Kharkiv, Dnipro, Odesa, Zaporizhzhia, Vinnytsia, Khmelnytskyi, Ivano-Frankivsk.
The typical rate for Pardot development in Ukraine can vary, depending on the complexity of the project, the size of the team, and the length of the project. Generally speaking, companies in Ukraine charge between $25 and $60 per hour for Pardot development services.
Future Trends
The future of Pardot looks promising.
With the recent acquisition by Salesforce, we can expect deeper integration and enhanced features with other Salesforce products. Additionally, AI-powered capabilities may be integrated to provide personalized experiences and optimized marketing campaigns. Overall, Pardot's focus on automation and its extensive range of tools will continue to make it a popular choice for B2B marketers looking to streamline their processes in the years ahead.