osCommerce Development Firms in Ukraine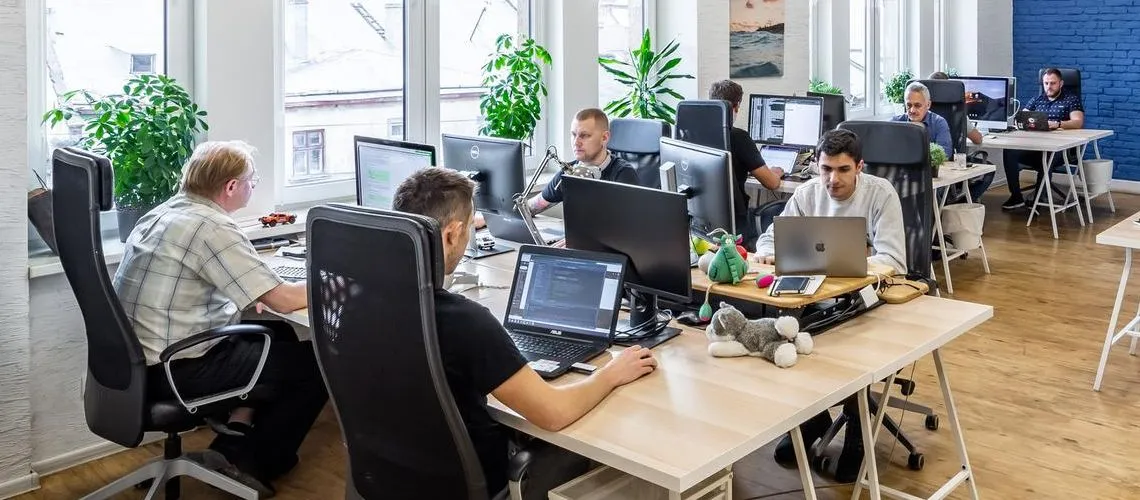 Discover top-notch osCommerce Development Companies in Ukraine, offering customized solutions for your e-commerce business. Our carefully curated directory features companies with proven expertise in designing, developing and maintaining powerful online stores using the renowned osCommerce platform. Entrust your project to these talented professionals and watch your e-commerce ventures soar to new heights!
(i) Related tech terms: osCommerce, open source platform, PHP programming language, MySQL database, HTML, CSS, JavaScript, catalogue management, payment gateway integration, shipping integration.
Featured Websites
🥇 Looking for top-quality osCommerce freelancers? Fiverr has got you covered! Our marketplace connects businesses with skilled professionals who can customize and optimize their online stores. Get the best results, plus save money and time by hiring from our community of vetted experts – all at an affordable price! Sign up today to get started.
How to choose the right firm?
When choosing an osCommerce development company, look for one that has a proven track record of successful projects, experienced and knowledgeable staff, and the ability to provide a wide range of services to meet your specific needs.
Additionally, make sure the company is familiar with the latest version of osCommerce and has a customer support system in place to help you with any issues you may encounter.
Five questions you should ask osCommerce developer(s) before the hire
What experience do you have working with the osCommerce framework?
What strategies do you use to reduce the cost of an osCommerce project?
What challenges have you faced while developing with osCommerce?
Are you familiar with troubleshooting and resolving compatibility issues between osCommerce and third-party applications?
What can you do to optimize the performance of an osCommerce store?
👋 A lot of companies to analyse? Let us help you to select the trustful service provider!
Technologies that may replace osCommerce
Thinking of other choices (alternatives) may be a decent thought:
Magento: A feature-rich, open-source eCommerce platform with powerful customization capabilities.
WooCommerce: A WordPress-based eCommerce platform that is easy to set up and use.
Shopify: A cloud-based eCommerce platform with a wide range of features and tools to help you create an online store.
Hire Ukrainian osCommerce Engineers
From customized ecommerce solutions to full-service website design and development, these companies are able to provide a quality product and excellent customer service. With their expertise in web development and their commitment to customer satisfaction, these companies can help businesses of any size reach their goals and grow their business.
Top locations: Kyiv, Lviv, Kharkiv, Dnipro, Odesa, Zaporizhzhia, Vinnytsia, Khmelnytskyi, Ivano-Frankivsk.
The typical rate for osCommerce development in Ukraine can vary depending on the size and scope of the project. However, companies typically charge an average of $20 to $45 per hour for osCommerce development services.
Future Trends
The future of osCommerce looks promising despite some competition from other e-commerce platforms.
The platform's user-friendly interface and extensive customization options give it an edge in the market. Additionally, with a strong community support system, regular updates are released to enhance users' experiences consistently. Furthermore, several plugins offer additional functionality such as payment gateways and secure checkout options—making osCommerce an excellent option for businesses looking for affordable ways to establish their online stores and expand their reach globally.