OpenStack Development Firms in Ukraine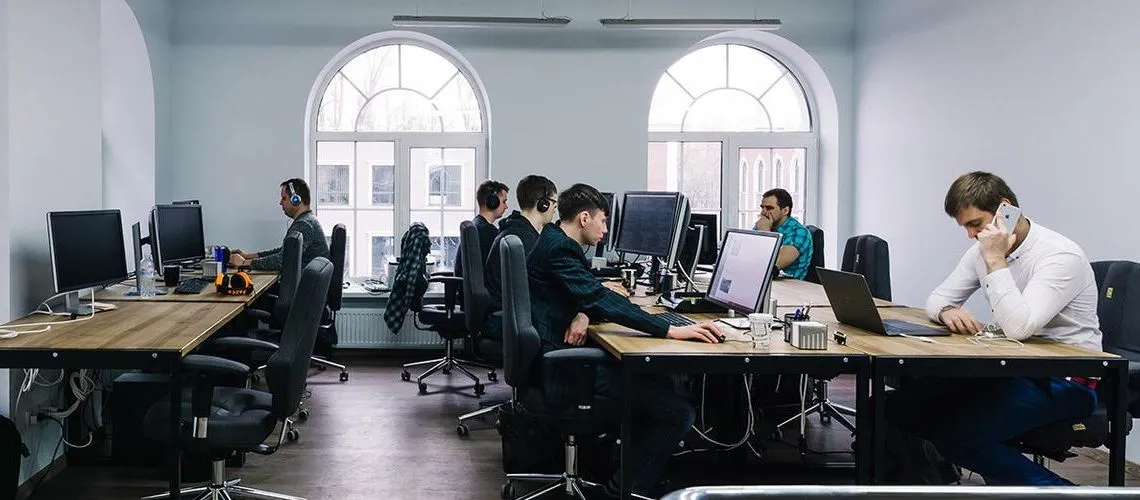 Discover top-notch OpenStack Development Companies in Ukraine, a thriving hub for cutting-edge technologies and innovative solutions. These companies boast an impressive portfolio of services, including cloud-based infrastructure designing, deployment, optimization and ongoing support tailored to the unique needs of businesses worldwide. Explore our comprehensive collection that showcases these reliable Ukrainian development firms specializing in OpenStack technologies and make your wise decision today!
(i) Related tech terms: Hypervisor, Nova, Glance, Neutron, Swift, Keystone, Heat, Cinder, Horizon
Featured Websites
🥇 Looking for experienced OpenStack freelancers? Look no further than Fiverr! Our marketplace connects you with talented professionals who can help optimize your cloud infrastructure and ensure your projects run smoothly. With competitive pricing, 24/7 support, and a wide range of sellers to choose from, Fiverr is the perfect platform for all your freelance needs. Hire an OpenStack expert today on Fiverr.com!
How to choose the right firm?
When choosing an OpenStack development company, look for one with an experienced team of developers, a commitment to delivering quality solutions, and a proven track record of successful OpenStack projects.
Look for a company that offers a full range of OpenStack services, including installation, customization, architecture, security, and maintenance. Additionally, it is important to find out the company's level of expertise and ensure that they have the right resources to meet your organization's needs.
Five questions you should ask OpenStack developer(s) before the hire
What experience do you have working with OpenStack?
What techniques have you employed to debug OpenStack errors?
How do you handle server and networking configuration when deploying OpenStack?
What strategies do you use to improve the performance of OpenStack deployments?
What process do you use to deploy and configure OpenStack?
👋 A lot of companies to analyse? Let us help you to select the trustful service provider!
Technologies that may replace OpenStack
Thinking of other choices (alternatives) may be a decent thought:
Kubernetes: An open-source container orchestration platform for automating deployment, scaling, and management of containerized applications.
Cloud Foundry: An open-source cloud-native application platform that enables developers to quickly build, deploy, and manage applications.
Apache Mesos: An open-source cluster manager that enables dynamic sharing of resources across multiple applications.
Hire Ukrainian OpenStack Engineers
You can find competitively priced, high-quality services from experienced professionals. With the growing demand for OpenStack solutions, Ukraine is becoming a hotspot for companies looking for reliable and cost-effective services.
Top locations: Kyiv, Lviv, Kharkiv, Dnipro, Odesa, Zaporizhzhia, Vinnytsia, Khmelnytskyi, Ivano-Frankivsk.
The typical rates companies charge for OpenStack development in Ukraine vary depending on the complexity of the project and the experience of the developers. For example, a senior developer with 5+ years of experience can charge around $50-70 per hour, while a junior developer with 1-3 years of experience can charge around $30-40 per hour.
Future Trends
The future of OpenStack is promising as it remains one of the most popular open-source cloud computing platforms.
With an active community and collaborations with other companies, OpenStack continues to evolve and improve its capabilities. The focus on automation, security, scalability makes it an attractive option for enterprise customers who want full control over their infrastructure while enjoying low-cost deployment options. Overall, OpenStack has a bright future ahead and will continue to play a significant role in the cloud industry's evolution.