Oculus Rift Development Firms in Ukraine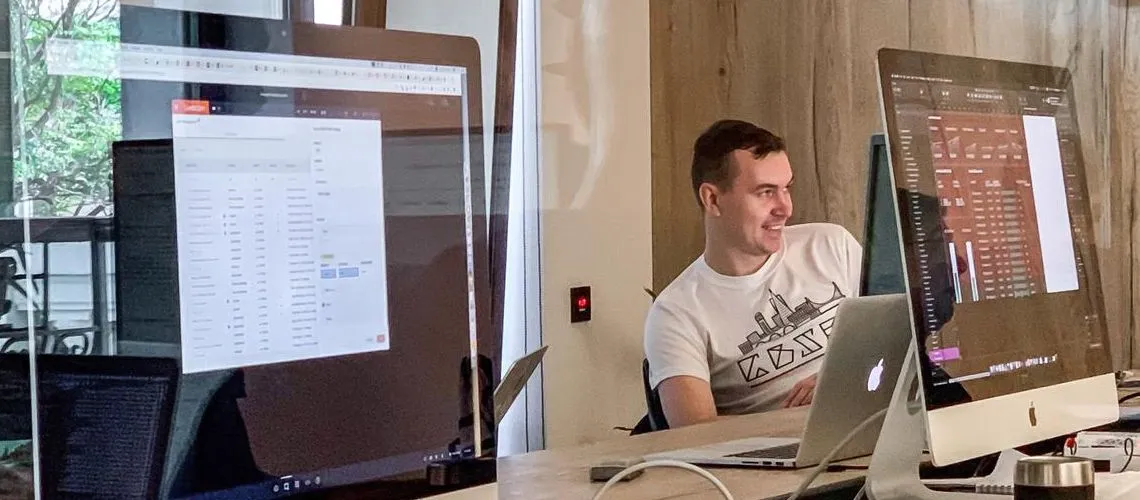 Discover top-tier Oculus Rift development companies in Ukraine that offer innovative and cutting-edge solutions for immersive virtual reality experiences. These experienced developers boast exceptional technical expertise, creative flair, and the ability to deliver tailor-made VR applications for various industries, including gaming, education, and healthcare. Browse through our curated list of esteemed Ukrainian Oculus Rift development studios to find your ideal partner in creating captivating virtual worlds!
(i) Related tech terms: Oculus Rift, Virtual Reality, Head-Mounted Display, 6 Degree-of-Freedom Tracking, 3D Audio, Augmented Reality.
Featured Websites
🥇 Looking for top-quality virtual reality work done by professionals who use Oculus Rift? Look no further than Fiverr.com, the premier freelance services marketplace. With a variety of talented freelancers available to hire at competitive prices, you can get all your VR needs met with ease. Don't hesitate – head over to Fiverr now and find the perfect freelancer for your next project!
Kyiv
|
|
Sergey Bondarenko
Skywell Software is a team of experienced professionals offering development services such as AR/VR, web, mobile, and core competencies in fintech, agricultu...
How to choose the right firm?
When choosing an Oculus Rift development company, it is important to consider their expertise, experience, portfolio, and customer reviews.
Make sure they have a proven track record of successful projects, and that they have the technical expertise to develop the type of project you need. Additionally, look for companies that offer good customer service and are open to collaborating with you throughout the development process.
Five questions you should ask Oculus Rift developer(s) before the hire
What experience do you have developing with the Oculus Rift?
Are you able to create virtual reality experiences optimized for multiple platforms?
What is your familiarity with the development tools and platforms available for creating virtual reality experiences?
Are you able to optimize code to reduce latency and increase performance in virtual reality experiences?
How have you managed and implemented SDK updates and changes into your applications?
👋 A lot of companies to analyse? Let us help you to select the trustful service provider!
Technologies that may replace Oculus Rift
Thinking of other choices (alternatives) may be a decent thought:
Microsoft HoloLens: Augmented reality headset that allows users to interact with holograms in a 3D environment.
HTC Vive: Virtual reality headset that uses motion-tracking technology to create immersive experiences.
Magic Leap: Augmented reality headset that uses a light field display to project digital content into the user's environment.
Hire Ukrainian Oculus Rift Engineers
With its highly skilled and cost-efficient technical talent, Ukraine offers excellent value for money and delivers high-quality products on time. Additionally, the country's growing number of local Oculus Rift development companies and their strong focus on user experience makes them a great choice for companies looking for a full-service solution for their VR projects.
Top locations: Kyiv, Lviv, Kharkiv, Dnipro, Odesa, Zaporizhzhia, Vinnytsia, Khmelnytskyi, Ivano-Frankivsk.
The typical rates companies charge for Oculus Rift development in Ukraine vary significantly depending on the scope and complexity of the project. Generally, companies charge an hourly rate of between $25 and $45 for Oculus Rift development. Rates may be higher for more complex projects.
Future Trends
The future of Oculus Rift seems bright as the company continues to push boundaries in immersive virtual reality technology.
With the release of the Quest 2, which offers a wireless experience and increased resolution, VR is becoming more accessible to consumers than ever before. In addition, Facebook's acquisition of Oculus promises continued investment and development in this exciting field. As new games and applications are developed for VR platforms like Oculus Rift, it is likely that we will see even greater innovation and adoption of these technologies in the coming years.