Objective-C Development Firms in Ukraine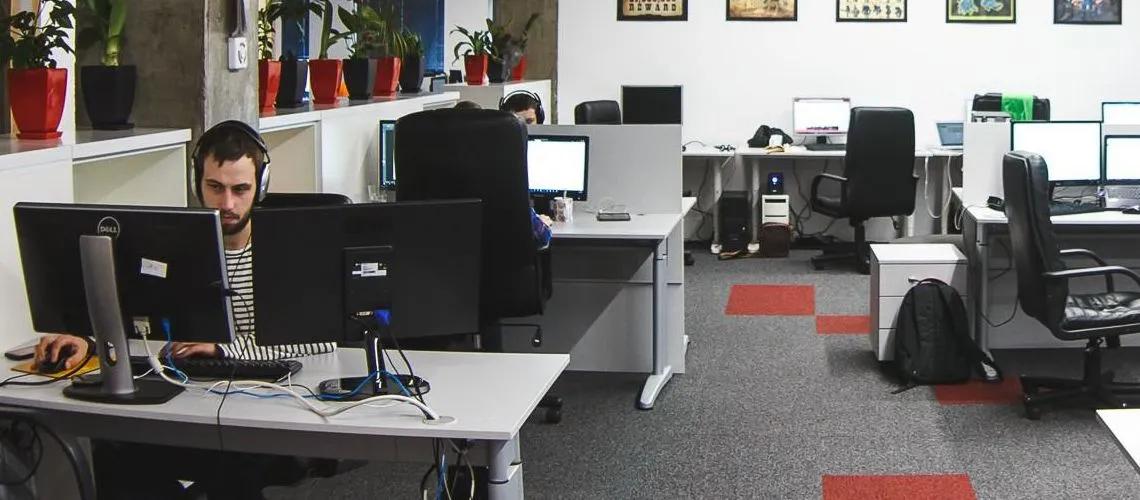 Discover the top Objective-C development companies in Ukraine, specialized in creating cutting-edge applications for various industries. These firms boast teams of skilled professionals with extensive experience in developing high-quality iOS and macOS software. Browse through our curated list to find the perfect partner for your project requirements – from startups to established service providers, this category showcases a wide array of Ukrainian talent in Objective-C programming.
(i) Related tech terms: Object-Oriented Programming, Dynamic Method Resolution, Categories, Protocols, Key-Value Coding, Automatic Reference Counting, Blocks, Grand Central Dispatch.
Featured Websites
🥇 Looking to hire Objective-C freelancers for your next project? Check out Fiverr.com! With a vast pool of talented freelance developers, you can find the perfect freelancer for any task. Get high-quality work at affordable prices and enjoy fast turnaround times. Take your development projects to new heights with Fiverr's expert Objective-C freelancers today!
How to choose the right firm?
When looking for the right Objective-C development company, it is important to find one with the right level of experience, a good track record, and a team of experienced developers who have a deep understanding of the language, its tools, and the latest technology trends.
Additionally, it is important to research the company's portfolio of past work and customer reviews, to ensure that the company is reliable and capable of meeting your project requirements.
Five questions you should ask Objective-C developer(s) before the hire
What experience do you have in Objective-C programming?
What experience do you have with unit testing in Objective-C?
What challenges have you encountered in your Objective-C development?
Can you explain what Grand Central Dispatch (GCD) is and how you have used it in Objective-C development?
What experience do you have in debugging, optimization, and memory management?
👋 A lot of companies to analyse? Let us help you to select the trustful service provider!
Technologies that may replace Objective-C
Thinking of other choices (alternatives) may be a decent thought:
Swift: Apple's new programming language designed to replace Objective-C.
Rust: A statically-typed, memory-safe, and fast programming language developed by Mozilla.
Kotlin: A statically-typed, open-source programming language developed by JetBrains.
Hire Ukrainian Objective-C Engineers
The country has become an increasingly important destination for software product development due to its well-educated and highly skilled workforce and the advantages of its cost-effective labor. Ukraine is home to a wide variety of Objective-C development companies that specialize in iOS, macOS, watchOS, and tvOS app development.
Top locations: Kyiv, Lviv, Kharkiv, Dnipro, Odesa, Zaporizhzhia, Vinnytsia, Khmelnytskyi, Ivano-Frankivsk.
The typical hourly rate for Objective-C development in Ukraine ranges from around $20 to $50 per hour. Rates can vary depending on the complexity of the project, the experience of the developer, and the market demand.
Future Trends
The future of Objective-C is uncertain, as many developers and companies are now shifting towards Swift for iOS and macOS development.
However, Objective-C still has a strong user base and can coexist with Swift in modern projects. Some legacy codebases also heavily rely on it yet Apple hasn't abandoned its support completely so it will continue to exist alongside the more popular language.#