nopCommerce Development Firms in Ukraine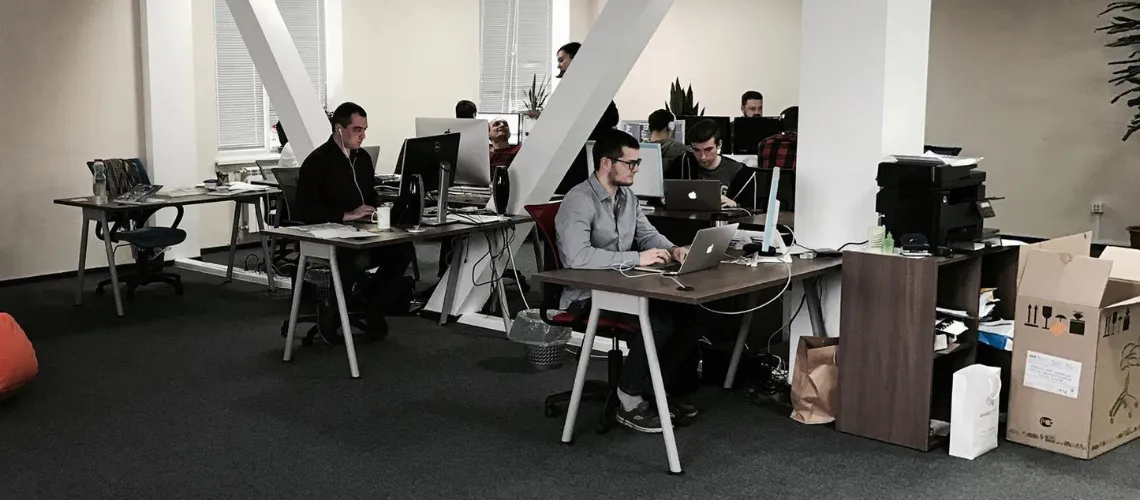 Discover the top-notch nopCommerce development companies in Ukraine, offering exceptional expertise in creating and managing e-commerce solutions. These Ukrainian firms combine technical proficiency with a deep understanding of online retail to deliver tailor-made web stores for clients worldwide. Explore their portfolios to find the perfect partner for your next project — from initial design through customization, integrations, and maintenance support.
(i) Related tech terms: MVC architecture, Razor view engine, LINQ, MS SQL, Entity Framework, AJAX, HTML5, CSS3, JavaScript, jQuery, WebAPI.
Featured Websites
🥇 Looking for the best nopCommerce freelancers to enhance your online store? Look no further than Fiverr.com! Our marketplace features thousands of talented professionals ready to take on any project you have, from website design and development to marketing and SEO. Why wait? Hire a skilled nopCommerce freelancer today and watch your business thrive. Sign up now at Fiverr.com.
Vinnytsia
|
|
Vladimir Nikitin
EXDST is an experienced digital team specializing in Sitecore development, upgrade and maintenance, digital marketing, experience optimization and support se...
Khmelnytskyi
|
|
Anton Valintsev
IT Hoot is a highly experienced Ukrainian Full Stack .NET development team with over 12 years of programming experience. Our team of talented middle and seni...
How to choose the right firm?
When choosing a nopCommerce development company, it is important to consider their experience with the platform, the quality of their past work, their customer service, and their technical expertise.
Make sure to review their portfolio, ask for references, and research their customer reviews before making a decision.
Five questions you should ask nopCommerce developer(s) before the hire
What experience do you have with nopCommerce and building ecommerce solutions?
How do you stay up to date with the latest trends and technologies in ecommerce?
How would you approach troubleshooting a complex issue within nopCommerce?
What challenges have you faced while developing ecommerce solutions with nopCommerce?
What techniques do you use for testing the quality of nopCommerce websites?
👋 A lot of companies to analyse? Let us help you to select the trustful service provider!
Technologies that may replace nopCommerce
Thinking of other choices (alternatives) may be a decent thought:
Shopify: An e-commerce platform designed to help businesses create online stores and manage their products.
Magento: An open-source e-commerce platform designed to help businesses create online stores and manage their products.
WooCommerce: An open-source e-commerce platform that integrates with WordPress and allows businesses to create online stores and manage their products.
Hire Ukrainian nopCommerce Engineers
Ukraine's skilled developers have extensive experience in working with multiple ecommerce platforms, including nopCommerce. Ukraine is a great option for businesses that are looking for an experienced team of developers at a competitive rate.
Top locations: Kyiv, Lviv, Kharkiv, Dnipro, Odesa, Zaporizhzhia, Vinnytsia, Khmelnytskyi, Ivano-Frankivsk.
It is difficult to provide an exact rate for nopCommerce development in Ukraine as the rates may vary significantly depending on the complexity of the project, the number of developers involved, and the type of services required. However, a typical rate for nopCommerce development in Ukraine is around $25-60 per hour.
Future Trends
NopCommerce continues to grow as a popular open-source e-commerce platform and will likely continue this trajectory in the future.
The team is continuously updating and adding new features, including integration with AI-powered chatbots, improved performance and scalability, personalized search functionality, and enhancing mobile responsiveness. Additionally, there is an increasing focus on user experience (UX) design improvements for store owners looking to enhance their branding efforts while boosting sales via nopCommerce's flexibility in customization options available.