Node.js Development Firms in Ukraine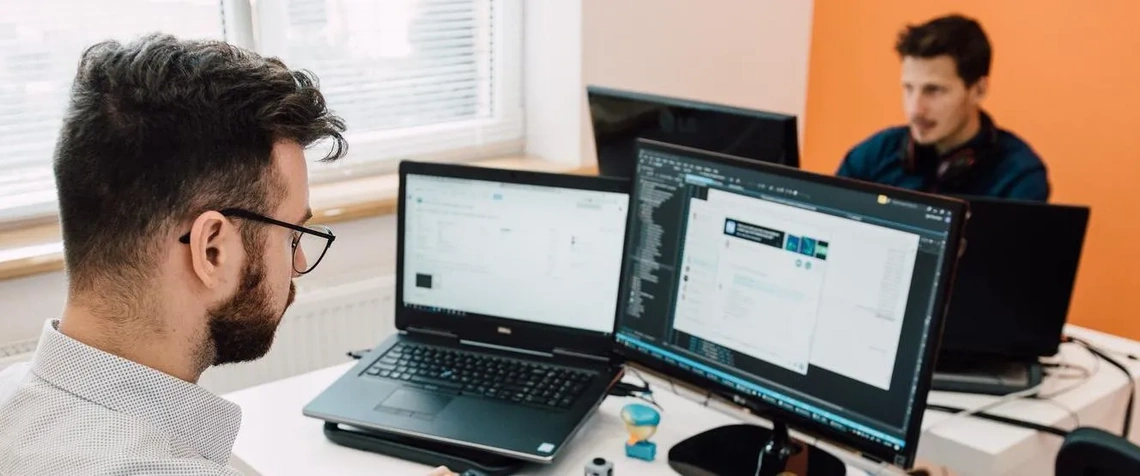 Discover top-notch Node.js development companies in Ukraine, a hub for cutting-edge technology and skilled developers. Our curated list features some of the most exceptional companies that excel in delivering high-performance, reliable, and scalable Node.js solutions to businesses around the globe. Browse through these firms to find your ideal partner for robust web and mobile applications tailored specifically to suit your requirements.
(i) Related tech terms: Event loop, asynchronous I/O, server-side JavaScript, non-blocking I/O, npm package manager, single-threaded, callback functions.
Featured Websites
🥇 Looking to hire talented Node.js freelancers? Look no further than Fiverr.com! Our freelance services marketplace connects you with experienced and skilled developers at affordable rates. Get your project completed quickly, efficiently, and to the highest standards possible by hiring a Node.js freelancer on Fiverr today!
How to choose the right firm?
When choosing a Node.js development company, consider the company's portfolio and the experience of their developers.
Make sure that the company has a good track record of delivering successful projects and can show you a range of projects they have completed using Node.js. Also, check their website to review customer feedback, and look for a company that offers competitive prices and competitive quality of service.
Typical Projects
Five questions you should ask Node.js developer(s) before the hire
How much experience do you have with Node.js?
What challenges have you encountered while developing Node.js applications?
How familiar are you with asynchronous programming techniques?
How do you manage and maintain Node.js applications?
Are you familiar with Node.js best practices?
👋 A lot of companies to analyse? Let us help you to select the trustful service provider!
Technologies that may replace Node.js
Thinking of other choices (alternatives) may be a decent thought:
Deno: A secure JavaScript/TypeScript runtime built on the V8 JavaScript engine.
Go: An open source programming language that makes it easy to build simple, reliable, and efficient software.
Java: A popular general-purpose programming language that is class-based, object-oriented, and designed to have as few implementation dependencies as possible.
Hire Ukrainian Node.js Engineers
Their highly experienced and knowledgeable teams are capable of building high-quality, secure and reliable applications on a budget. By leveraging the latest development technologies, they are able to create cutting-edge products that are tailored to the needs of the customer.
Top locations: Kyiv, Lviv, Kharkiv, Dnipro, Odesa, Zaporizhzhia, Vinnytsia, Khmelnytskyi, Ivano-Frankivsk.
The typical rate for Node.js development in Ukraine is between $25 and $50 per hour. However, this rate can vary depending on the complexity of the project and the experience of the developer.
Future Trends
The future of Node.js looks bright as it continues to be a popular choice for building scalable, efficient and fast applications.
The release of Node.js 12 includes numerous improvements such as faster startup times, better handling of large files and increased performance. With the growing demand for real-time web applications coupled with the rise in serverless architecture adoption, Node.js is expected to remain relevant in the years to come. It's likely that we will see further enhancements and advancements within this framework in terms of speed, scalability and robustness.