NLP Development Firms in Ukraine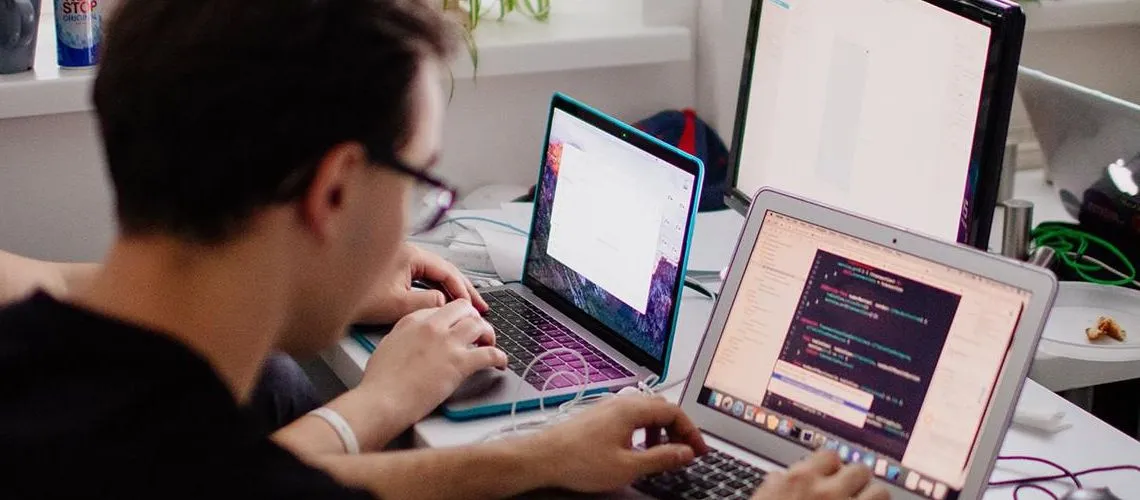 Explore our comprehensive listings of top NLP Development Companies in Ukraine, where you can discover industry-leading businesses focused on leveraging natural language processing technologies to develop innovative AI solutions. These companies are adept at transforming data into meaningful insights and enhancing customer engagement by offering exceptional linguistic experiences. Browse through this category to find your ideal partner for groundbreaking NLP projects that will help elevate your business to new heights.
(i) Related tech terms: Natural Language Processing, Machine Learning, Text Analysis, Tokenization, Syntactic Parsing, Semantic Analysis, Named Entity Recognition.
Featured Websites
🥇 Looking for top-quality NLP services? Fiverr has got you covered. Our freelance marketplace features the finest and most talented individuals in the industry, offering creative solutions to suit every project brief. Whatever your requirements may be, we've got an expert ready to help! Don't wait—place an order on Fiverr today and experience unparalleled quality from our community of NLP freelancers.
How to choose the right firm?
When selecting an NLP development company, it is important to look for a team with experience and expertise in the field, as well as a strong portfolio of successful projects.
Be sure to ask questions about their technical capabilities, their customer service, and the cost of their services. Additionally, check reviews and ask for references to ensure that the company is reliable and trustworthy.
Five questions you should ask NLP developer(s) before the hire
What experience do you have with Natural Language Processing?
How do you handle noisy data and missing data when developing NLP systems?
How do you handle computational complexity when building an NLP system?
How do you ensure the accuracy and reliability of your NLP system?
What have you done to optimize the performance of an NLP system?
👋 A lot of companies to analyse? Let us help you to select the trustful service provider!
Technologies that may replace NLP
Thinking of other choices (alternatives) may be a decent thought:
Natural language generation (NLG): Automatically generates text from structured data.
Semantic search: Uses natural language processing to understand the intent of a user query and retrieve relevant results.
Conversational AI: Leverages natural language processing to enable computers to understand and respond to human conversations.
Hire Ukrainian NLP Engineers
With a wide array of services and resources, these companies can provide some of the most comprehensive and cutting-edge NLP solutions for businesses of all sizes. Ukraine is quickly becoming an established hub of NLP development expertise and these companies have the knowledge and resources to help companies around the world leverage advanced NLP technologies.
Top locations: Kyiv, Lviv, Kharkiv, Dnipro, Odesa, Zaporizhzhia, Vinnytsia, Khmelnytskyi, Ivano-Frankivsk.
The typical rates for NLP development in Ukraine vary greatly depending on the type of project, the complexity of the task, and the specific team you work with. Generally, rates range from $25 to $50 per hour. However, some companies may charge higher rates for more complex projects and tasks.
Future Trends
The future of natural language processing (NLP) is promising, with advancements in machine learning and artificial intelligence.
NLP technology can be integrated into everyday devices like smartphones to enhance communication between humans and machines, making interactions more intuitive. With automated translations becoming increasingly accurate and sentiment analysis helping businesses better understand their customers' needs, the possibilities for NLP are endless. As data continues to grow exponentially and processing power increases, we can expect even greater breakthroughs from this exciting field in the years ahead.