NFT Development Firms in Ukraine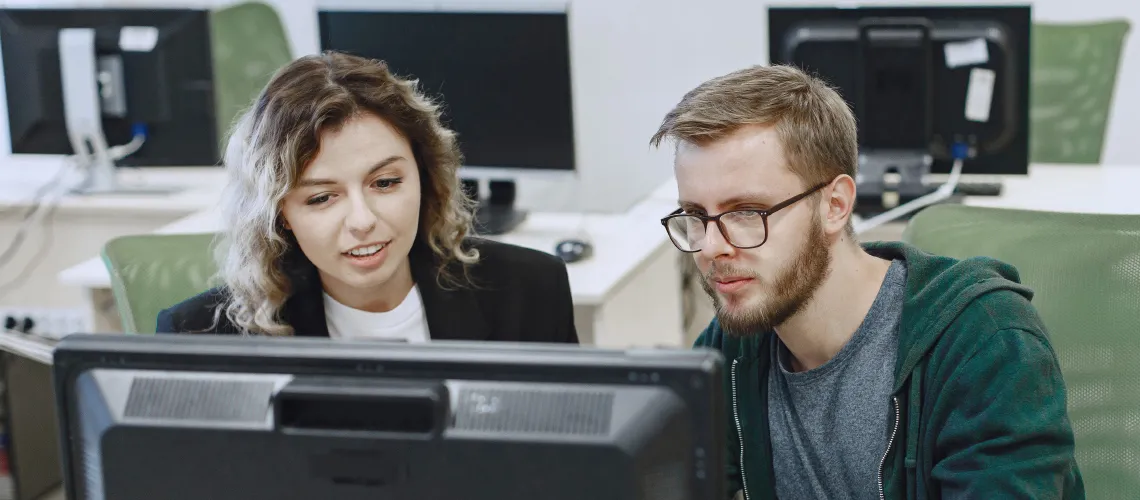 Explore our curated listings of top-notch NFT Development Companies in Ukraine, specializing in the creation and integration of unique non-fungible tokens that represent digital art, virtual goods, collectibles and more. These experts harness blockchain technology to help businesses tap into new revenue streams and opportunities within the rapidly expanding world of decentralized finance. Discover your ideal partner to embark on a creative journey towards innovative crypto-assets today!
(i) Related tech terms: Non-Fungible Token, ERC-721, Smart Contract, Blockchain, Cryptography.
Featured Websites
🥇 Unlock the future of freelance with Fiverr.com. Discover a community of expert NFT freelancers who specialize in creating unique and valuable non-fungible tokens. From digital art to collectibles, our talented pool offers endless opportunities for your business to stand out. Don't miss this chance – join Fiverr today and step into tomorrow's creative economy.
How to choose the right firm?
When looking for the right NFT development company, it is important to consider their experience and expertise in the field, their portfolio of past projects, their customer reviews, and their pricing.
Additionally, it is important to ask about their technical capabilities and the tools they have available to create and deploy the NFTs. Lastly, you should ask about their customer support and post-launch services.
Typical Projects
Five questions you should ask NFT developer(s) before the hire
What experience do you have with developing NFTs?
What strategies do you follow to ensure the security of NFTs?
What challenges have you faced when developing NFTs?
How do you ensure that the NFTs you develop are user-friendly and accessible?
What technologies have you used to develop NFTs?
👋 A lot of companies to analyse? Let us help you to select the trustful service provider!
Technologies that may replace NFT
Thinking of other choices (alternatives) may be a decent thought:
Blockchain-based digital tokens: These tokens can be used to represent digital assets, such as artwork, music, or other digital content.
Distributed Ledger Technology (DLT): DLT is a type of distributed database that records digital transactions in a secure and immutable way.
Smart contracts: Smart contracts are computer programs that execute automatically when certain conditions are met.
Hire Ukrainian NFT Engineers
With a growing list of service providers offering NFT development services, Ukraine is well-positioned to become an important hub for NFT development and a major player in the global NFT market. With the right resources, support, and infrastructure in place, Ukraine can be a great place for NFT development companies to launch and grow their businesses, offering unique and valuable services to the global NFT market.
Top locations: Kyiv, Lviv, Kharkiv, Dnipro, Odesa, Zaporizhzhia, Vinnytsia, Khmelnytskyi, Ivano-Frankivsk.
The cost of NFT development in Ukraine depends on the complexity of the project, the experience of the developers, and the size of the team. Generally, the cost of NFT development in Ukraine ranges from $15 to $50 per hour. However, this could be higher or lower depending on the specifics of the project.
Future Trends
The future of NFTs is bright.
They offer a unique and secure way to authenticate digital goods, from art and music to tweets and memes. With the increasing interest in blockchain technology, more people are exploring the potential uses of NFTs beyond just speculation. As developers continue to build better platforms for creating, selling, and trading these tokens, we can expect them to play an increasingly important role in our lives as collectors and creators of digitized assets.